ChatGPT is a natural language processing (NLP) model that can be used to enhance customer service in online stores by providing automated responses to customer queries and requests.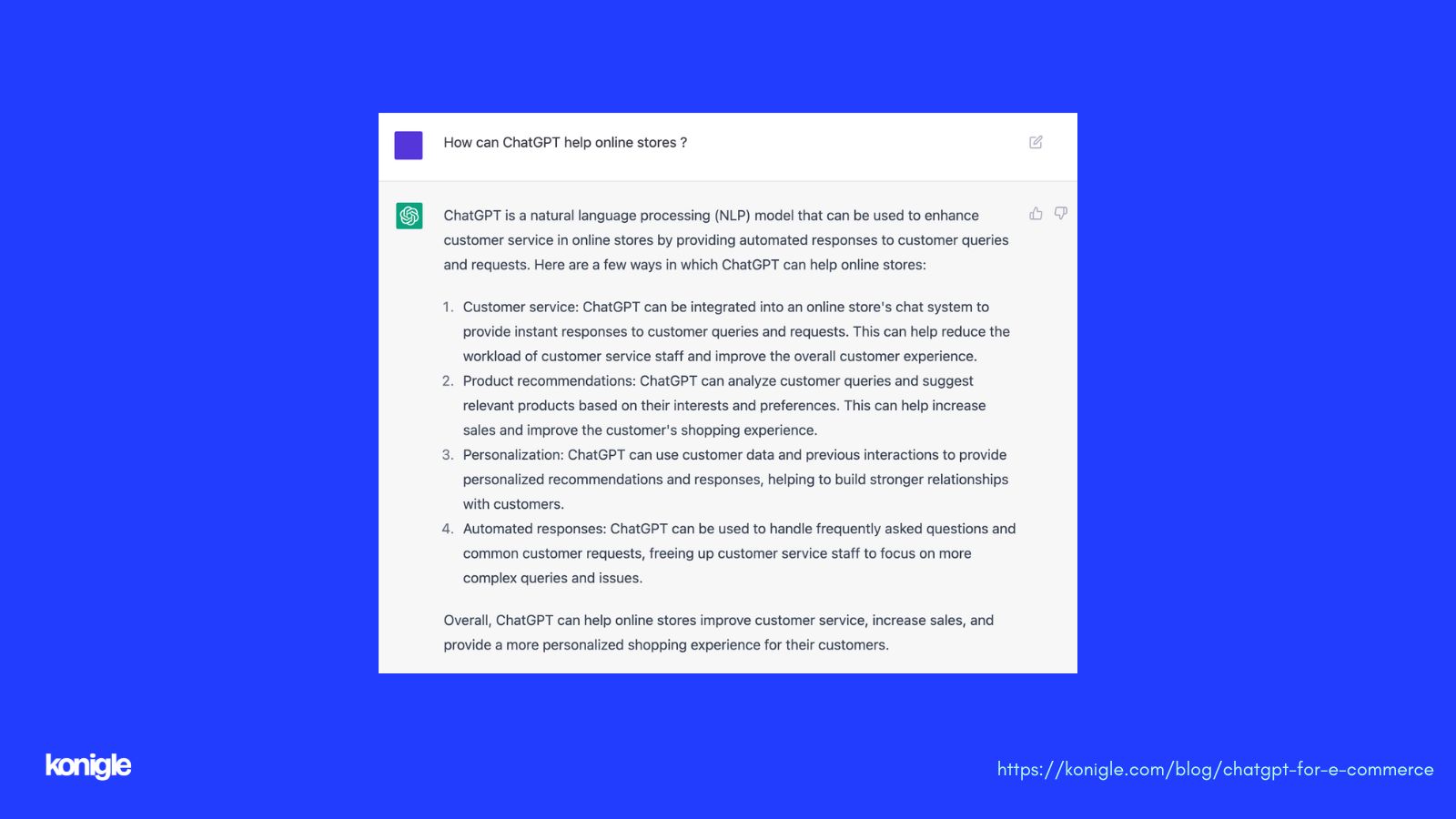 Here are a few ways in which ChatGPT can help online stores:
Customer service: ChatGPT can be integrated into an online store's chat system to provide instant responses to customer queries and requests. This can help reduce the workload of customer service staff and improve the overall customer experience.
Product recommendations: ChatGPT can analyze customer queries and suggest relevant products based on their interests and preferences. This can help increase sales and improve the customer's shopping experience.

Personalization: ChatGPT can use customer data and previous interactions to provide personalized recommendations and responses, helping to build stronger relationships with customers. 

Automated Responses: ChatGPT can be used to handle frequently asked questions and common customer requests, freeing up customer service staff to focus on more complex queries and issues.

Overall, ChatGPT can help online stores improve customer service, increase sales, and provide a more personalized shopping experience for their customers.


The blog cover image was generated by AI called DALL-E 2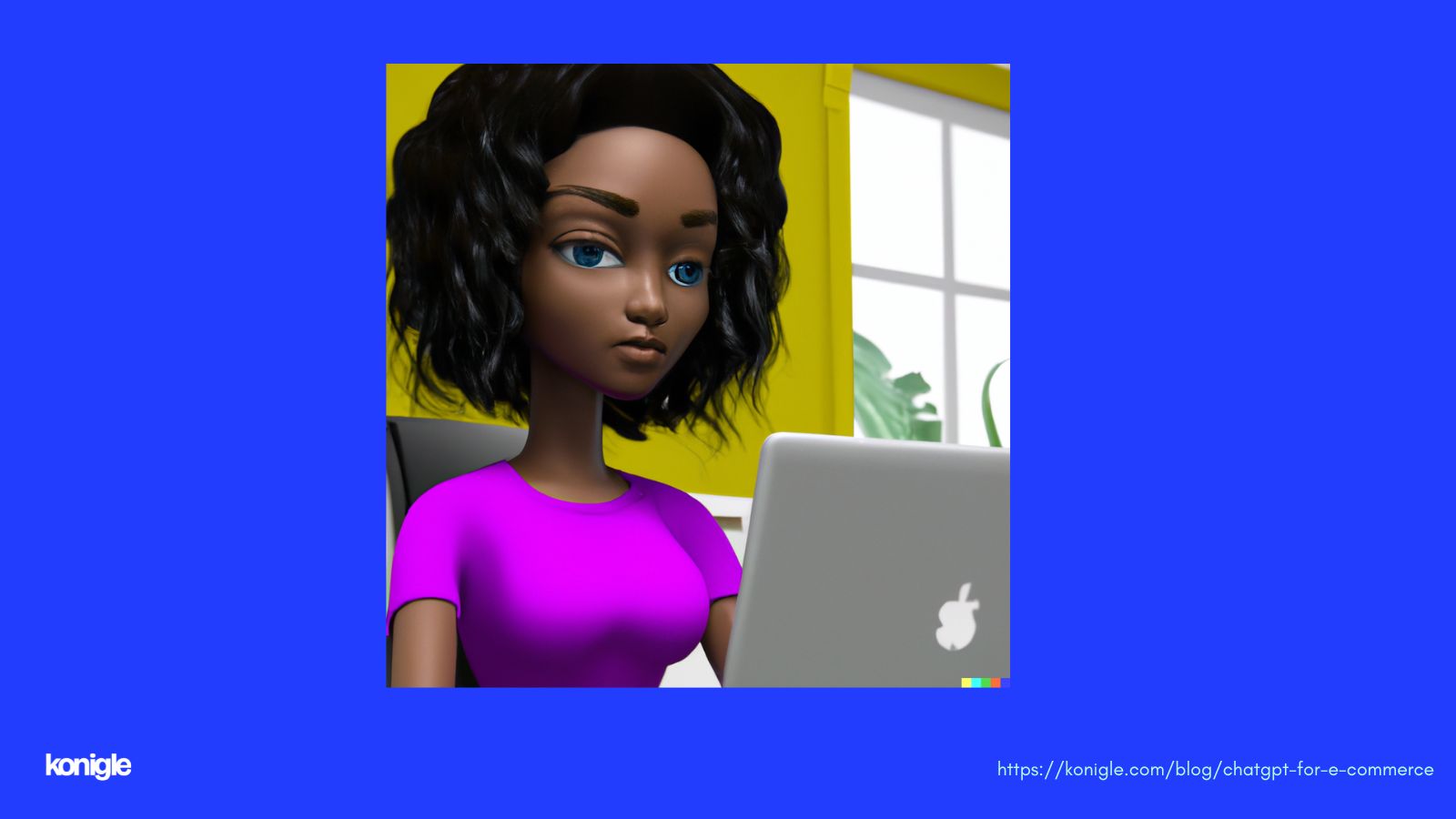 OpenAI is a research organization that aims to promote and develop friendly artificial intelligence (AI) in a responsible way. It was founded in 2015 by a group of entrepreneurs, researchers, and philanthropists, including Elon Musk and Sam Altman, with the goal of advancing AI research and technology in a way that benefits humanity as a whole.
OpenAI conducts research in a variety of areas related to artificial intelligence, including machine learning, robotics, and economics. The organization has made a number of significant contributions to the field of AI, including developing powerful machine learning algorithms and building advanced robotics systems. OpenAI also works to educate the public about AI and its potential impacts, and to promote best practices for the development and deployment of AI technologies.