Do you know what are the real products that get the most traffic on IndiaMART every month? The answers will surprise you!
Top 10 Products on IndiaMART (Highest Traffic)
IndiaMART gets around 14.6M traffic hits each month (That's a LOT of people!). It's the largest ecommerce platform where trade for virtually any product or service you can think of can be found.
If you want to succeed as a seller on IndiaMART, it's useful to know what people are searching for, and what products are driving the highest traffic. Then you can manage a popular catalogue of products with large traffic demand.
Without further ado, here are the top 10 Product Listings on IndiaMART based on monthly traffic Volume
10. Ion Internet Service Provider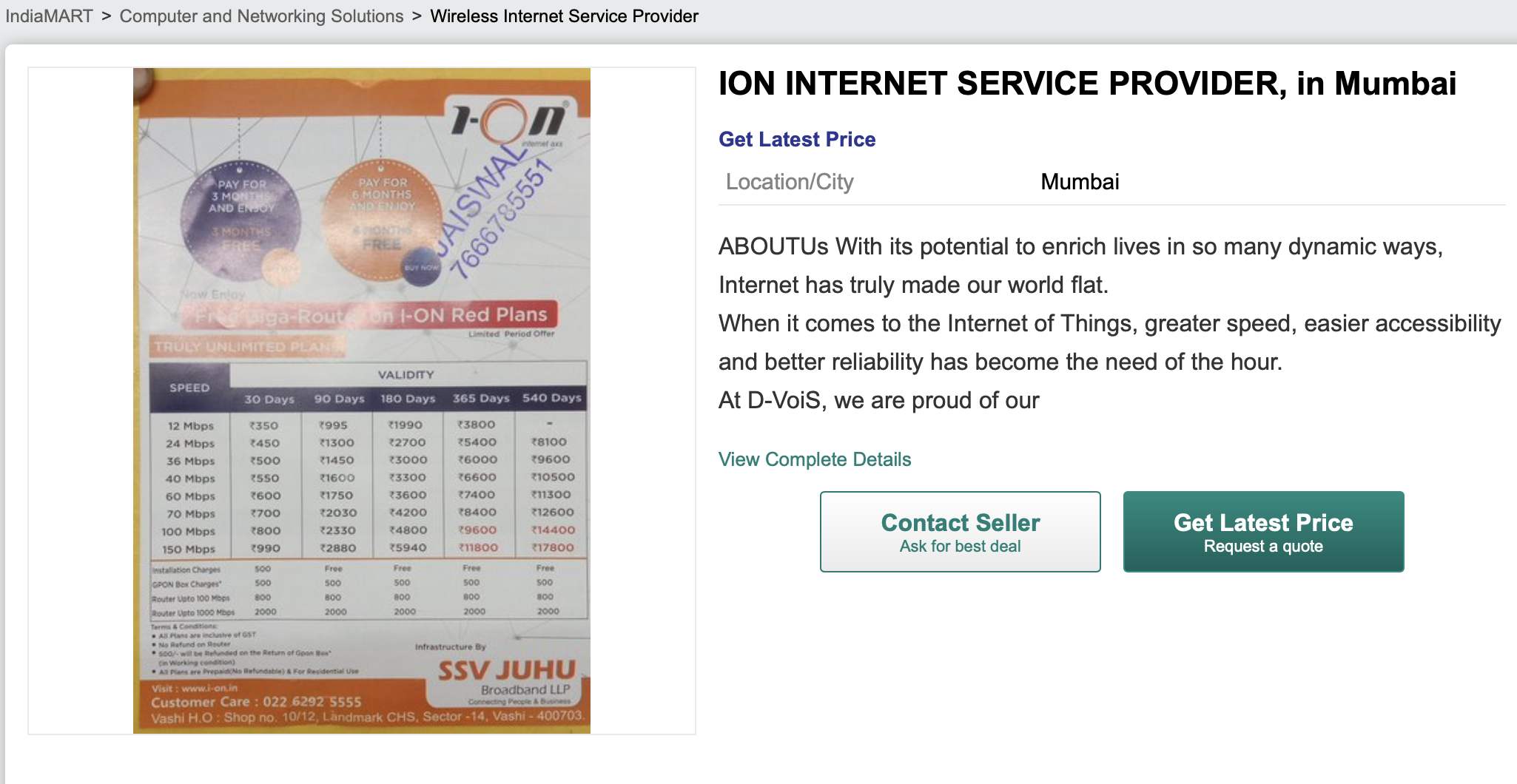 Now that COVID has made working-from-home a norm, a strong internet connection is more important than ever. Searching the words "Ion Internet" and "Ion Broadband Plans" will yield you this Mumbai-based business at the top of the search results. This product listing gained substantial traffic as compared to 1 month ago.
View it here.
9. Chymoral Forte Tablets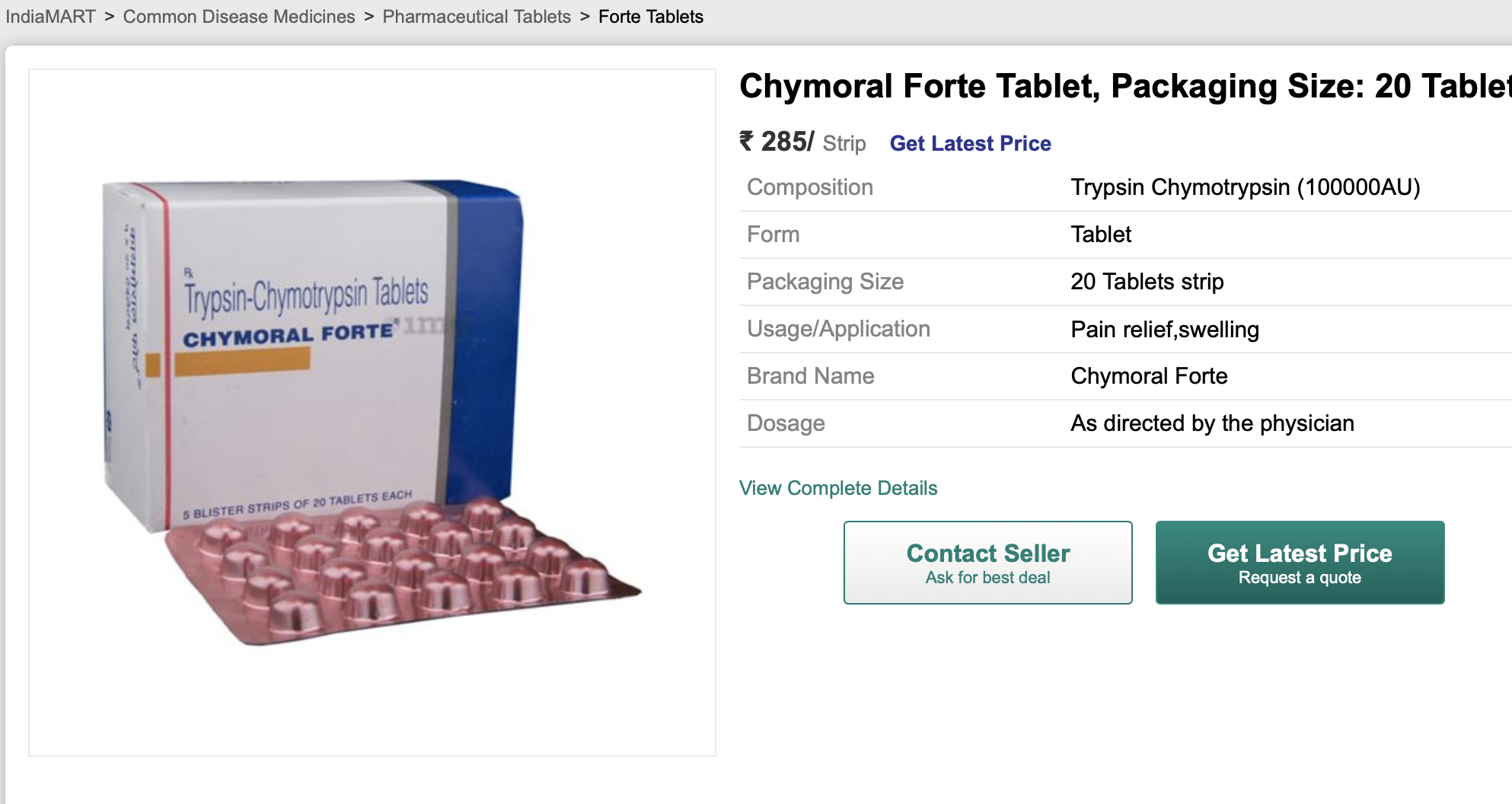 A local brand of trypsin pills for pain and inflammation relief. While a doctor's prescription is usually required to purchase this product, these as well as all kinds of medications can be found on IndiaMART. B2B sellers that specialize in medication will find clinics and hospitals to distribute to via this platform.
View it here
8. Golden Designer Bridal Blouse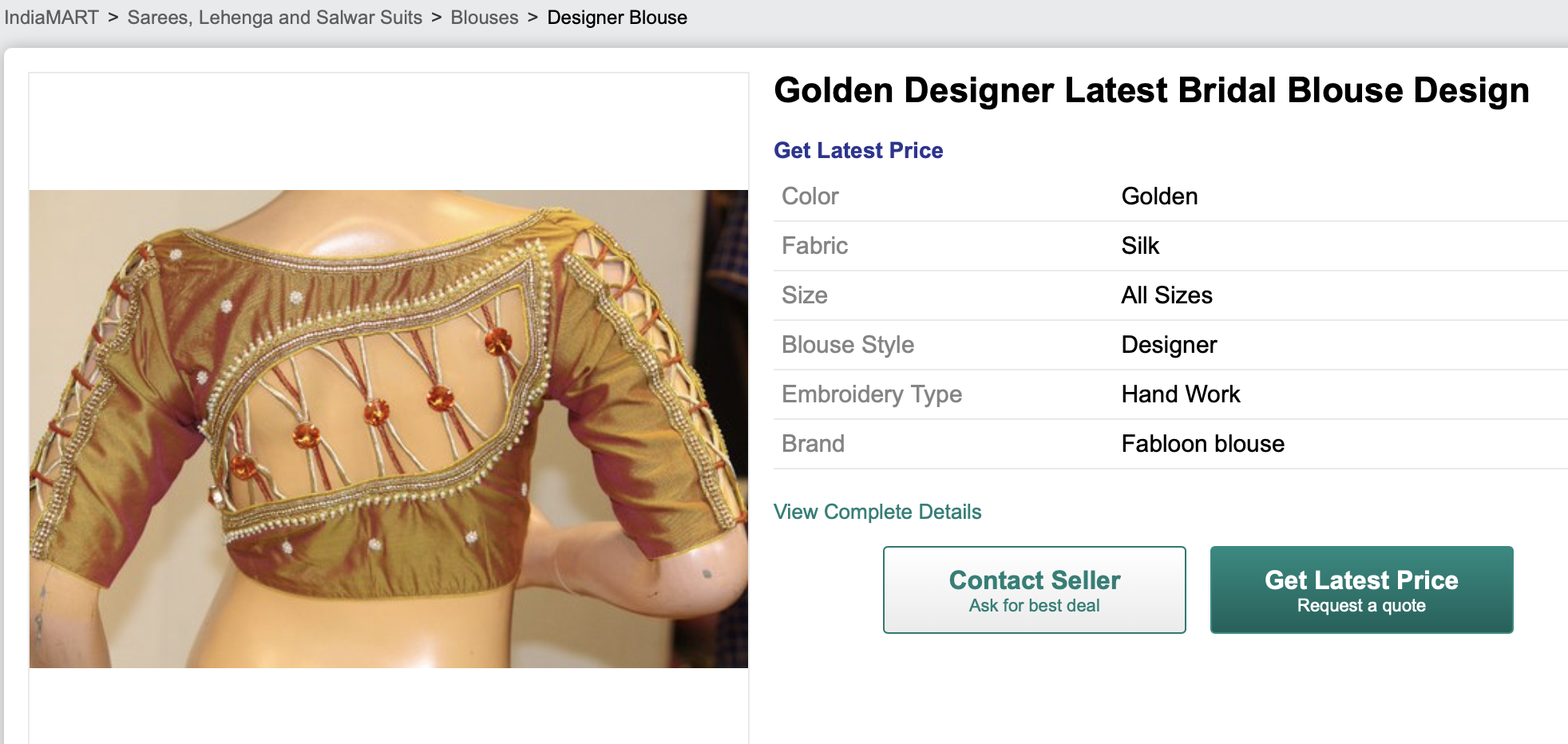 Weddings in India are a big deal. And big deals lead to incredibly beautiful and elaborate clothing designs (I mean just look at that. That's pretty cool). The blouse is a crucial piece in many bridal dress styles, such as: Lehenga, Saree, and more.
View it here.
7. Hand Embroidered Bridal Lehenga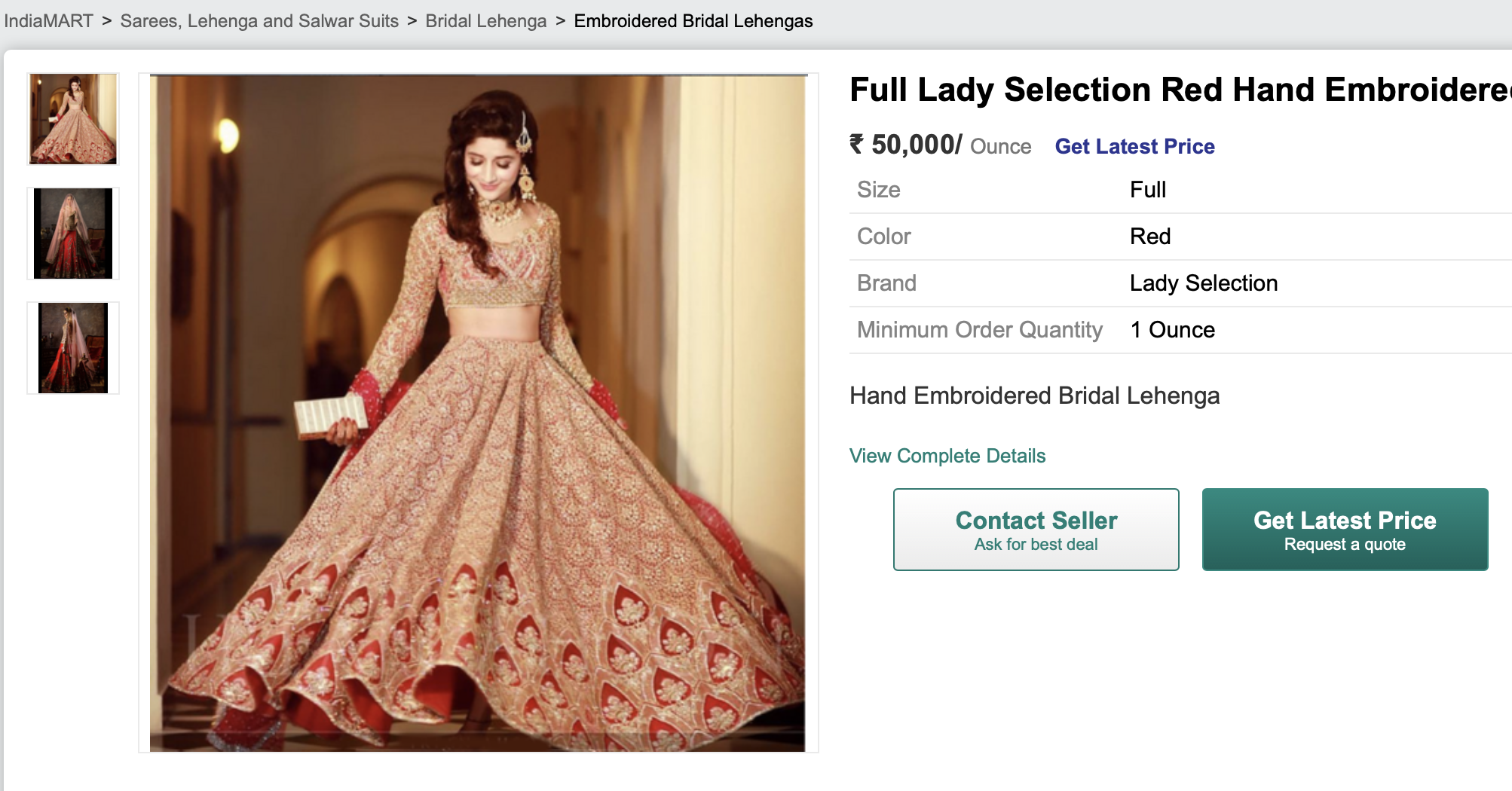 Lehengas are a traditional indian dress style, and several of these are often worn in a single wedding. While previously it referred only to the blouse, this is a listing for the entire dress set. This IndiaMART product listing shows up as one of the many lehenga images that top the search page for "lehenga". More pictures of this lehenga can be found on the listing itself.
View it here.
6. Modular Kitchen Services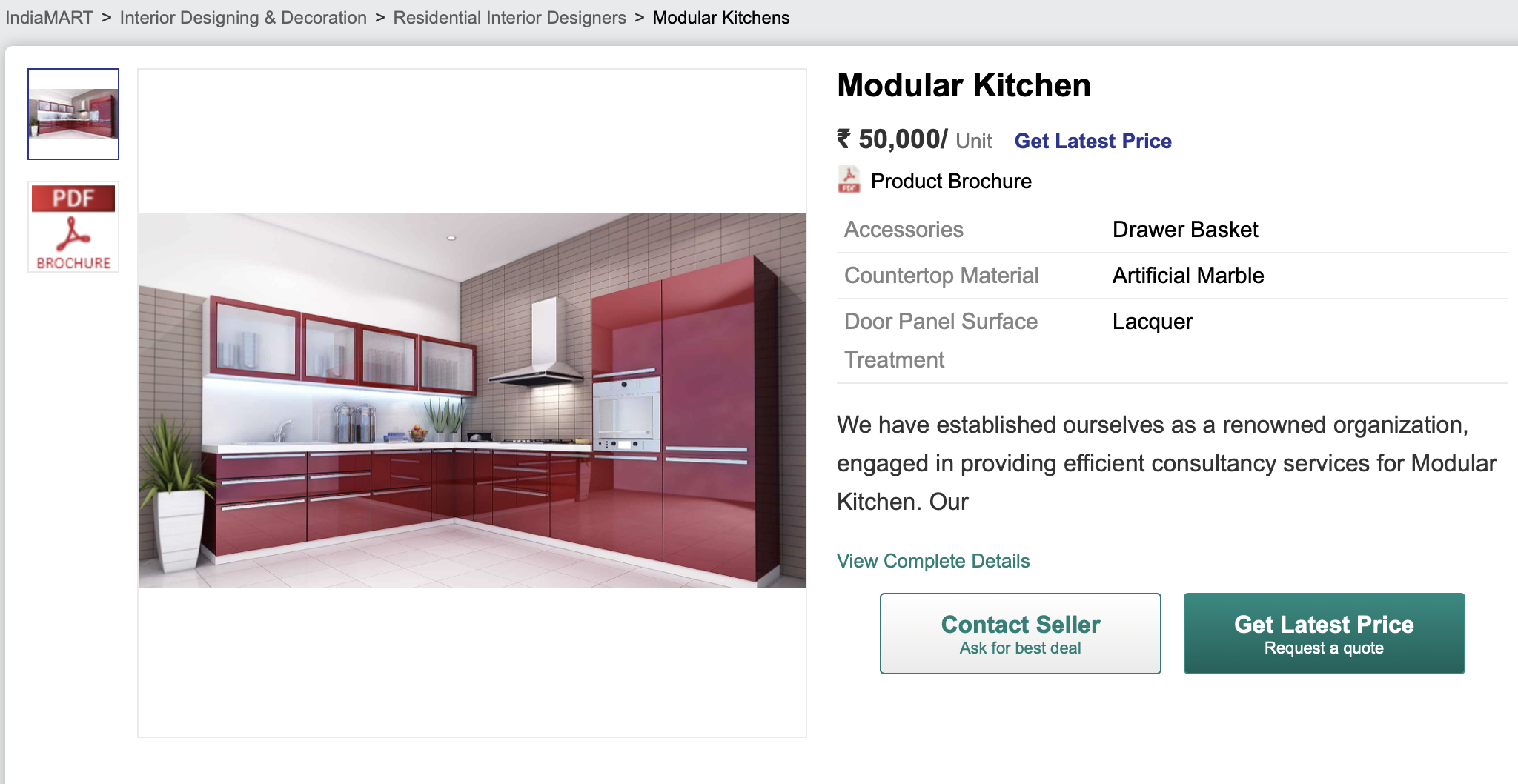 A Modular Kitchen business takes #6. Not much information can be gathered from this business, but they seem to top google's front page for "modular kitchen", and "modular kitchen price in Delhi". A good kitchen is important especially now where more people are working from home. The right upgrade helps to upgrade your health and happiness!
View it here.
5. Amul Fresh Cream Tetra Pack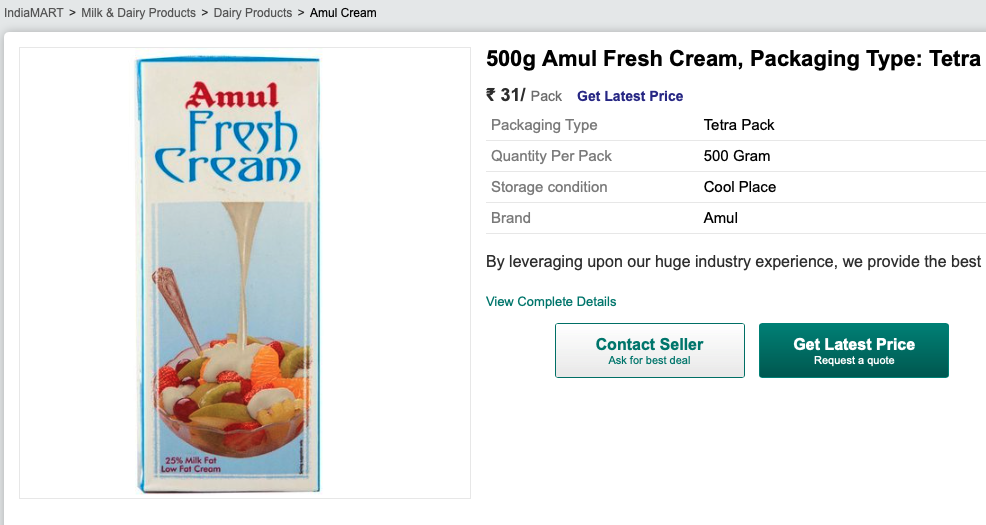 One of the biggest dairy brands in India: Amul Fresh Cream is a common product used in many aspects of Indian cuisine. It's now found in many places around the world, so there's a chance this IndiaMART seller, or similar sellers have been expanding Amul's products worldwide. If you haven't heard yet of Amul's inspiring success story, you can do so here.
View it here.
4. Arabic Mehendi Design Services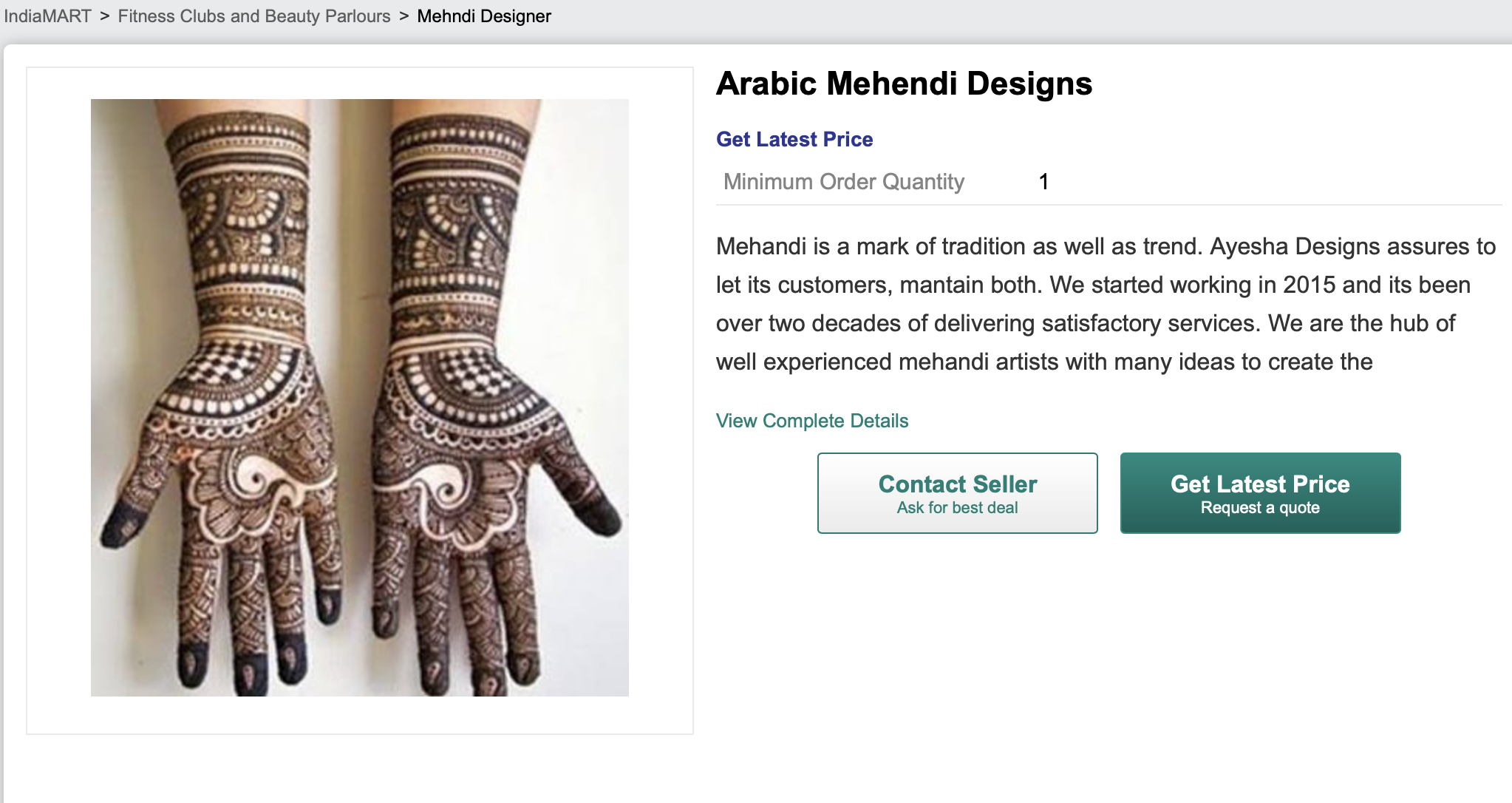 A highly popular art service that's used in festivals, weddings and events, this mehendi company's product listing tops the charts in their category. This page is on google's top results for keywords such as "Mehendi Designs" and "Mehendi Images". Perhaps this listing's image has become the standard for beautiful Mehendi work that people are looking for, that drives so much traffic to its site.
View it here.
3. Sony Playstation 2 Console (PS2)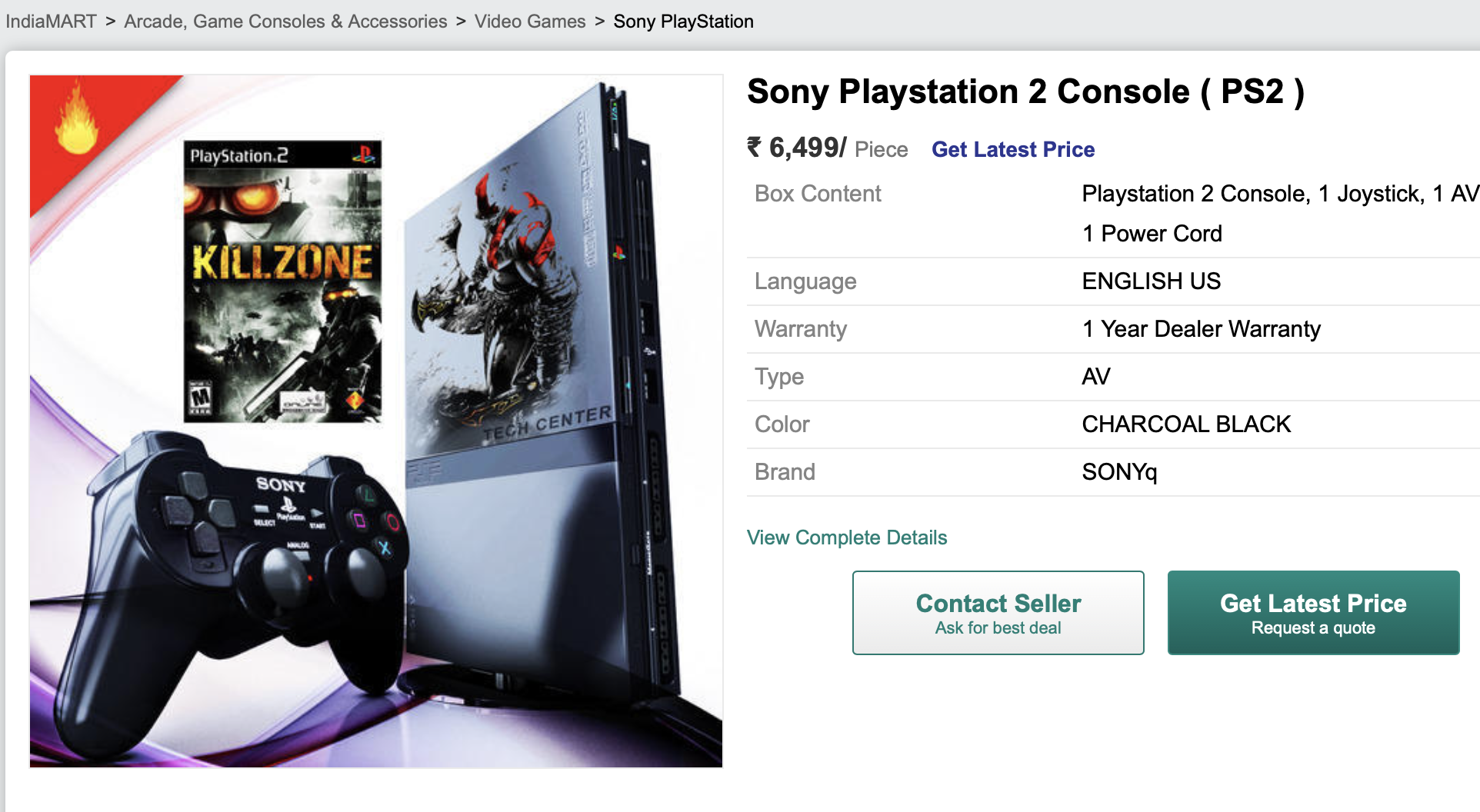 Yes, the PS2! Turns out Sony's best-selling game console still has a sizable market many years after its launch. A real testament to the many successful classics and even some modern games that are handled by this console. PS5s are still really hard to get (at the time of writing this article), so this might be an unexpected alternative for casuals and professionals alike.
View it here.
2. Synthetic Print of a States and Capital Map in English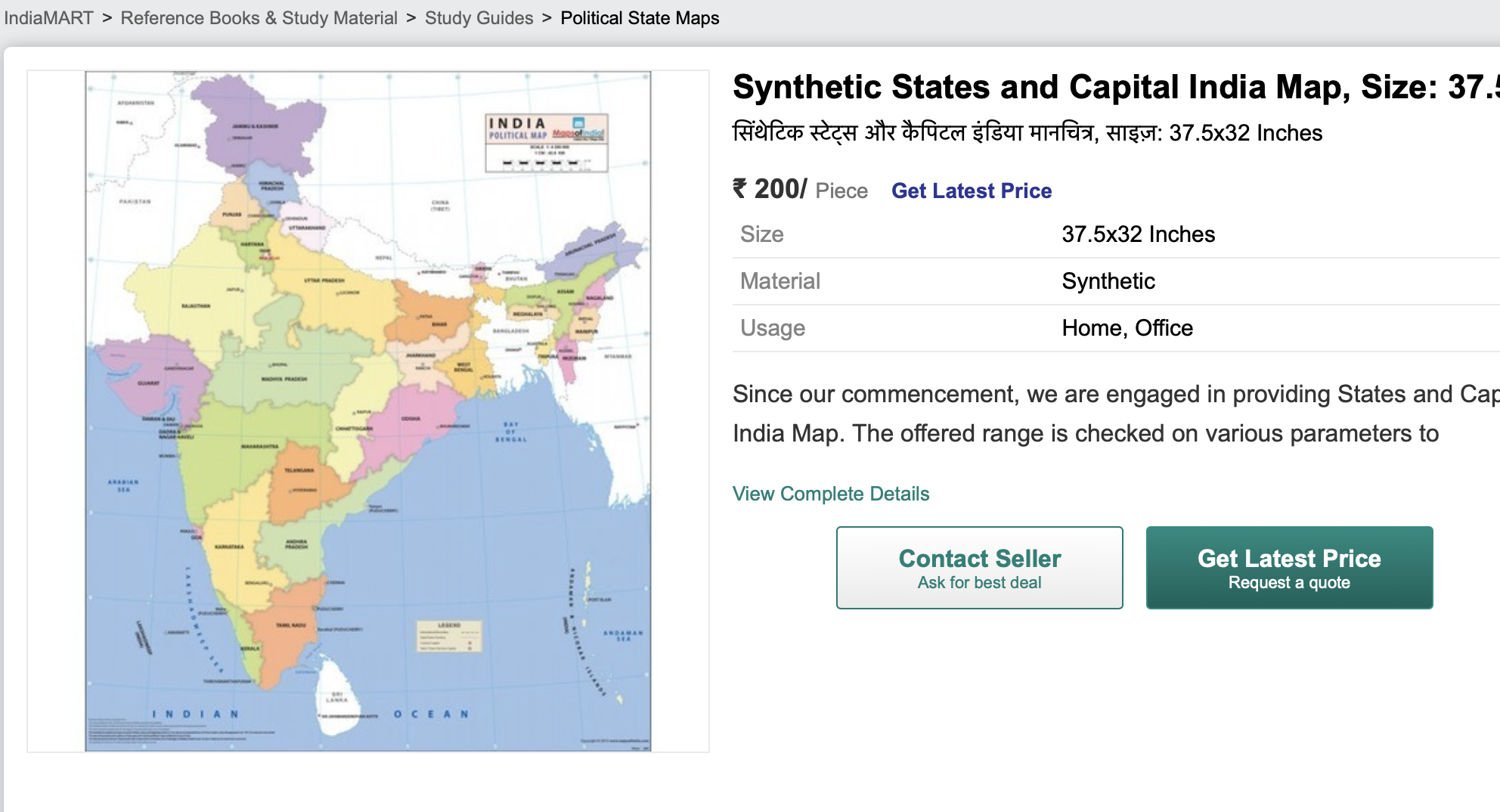 A physical print of a map is getting such high traffic on IndiaMART? Such a map is found in many offices, schools, and more. It's a product you'd want to buy in bulk, and perhaps even buy it for your home. The top keywords for this product are variations of "India Map", and "Map of India Image", so perhaps savvy users are simply using this website to view a picture of India on their phone… It's hard to know.
View it here.
1. Vinyl Print of a Multicolor Indian Political Map in Hindi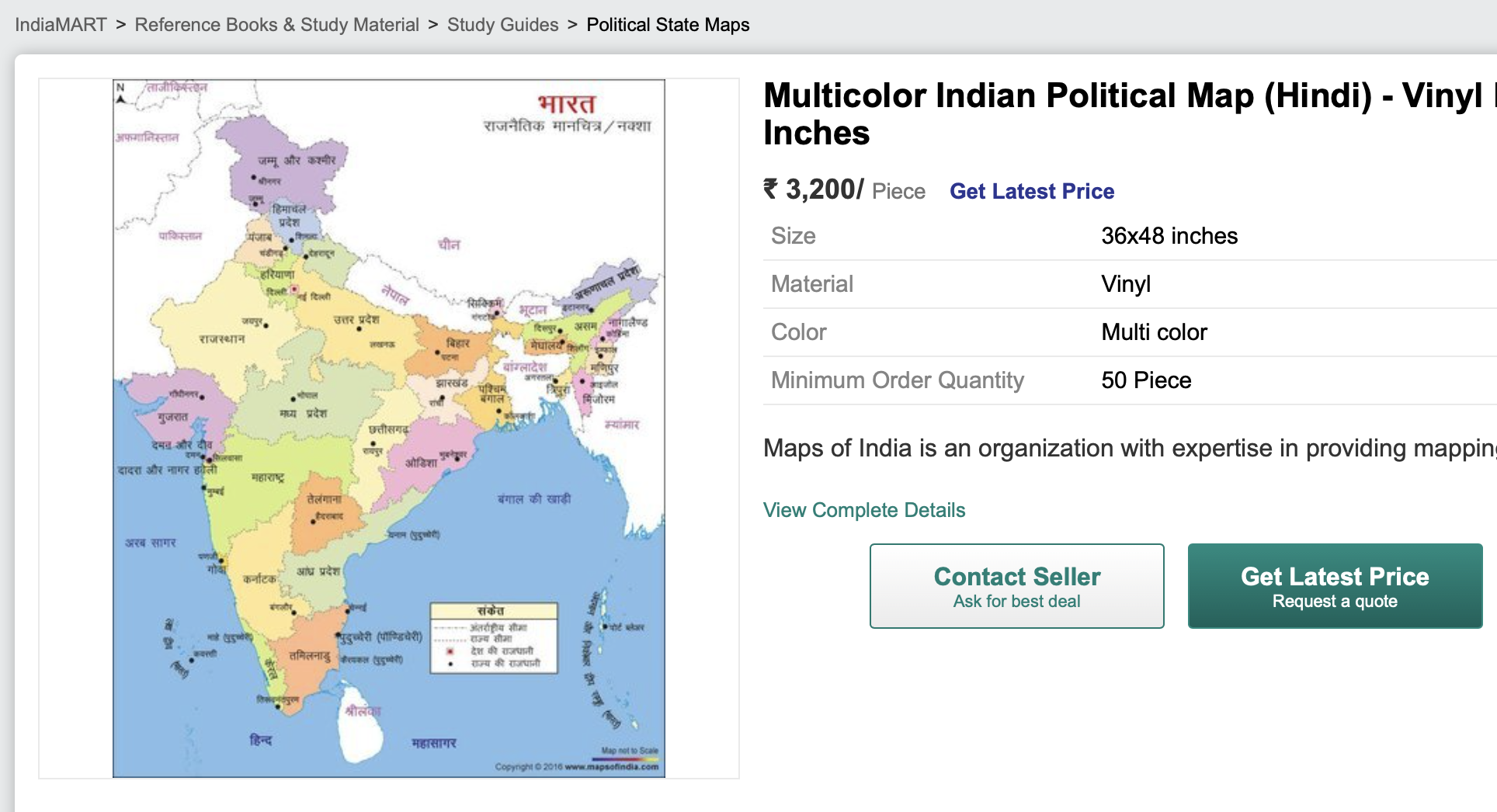 Amazingly the #1 product with the highest traffic hits is also a political map of India! By the same company as the previous product as well. This product listing is on the first page for keywords such as "Map of India" and "Indian Political Map". It doesn't run any ads, it simply matches what people want to search for, really well. Not the products you expected to see top the ranks? Me neither! Regardless, it's a good thing that there's such a high interest in learning about India's geography.
View it here.
What have we learnt
Every one of these listings had beautiful, clear pictures in their product listings
None of these pages had many backlinks, or google ads running on them.
Most of these products are #1 on their product specific keywords.
The above findings have been sourced from Ahrefs' SEO Engine on 30 April 2021. Results may differ at the time you read this article.