77,363 HOURS SAVED LAST WEEK
seller tools to
scale your store.
With Konigle's collection of seller tools, you can do your work faster and automate the boring stuff to focus on scaling your business.
It is like having an assistant for all your time-consuming tasks.
Start your free trial, No credit card needed.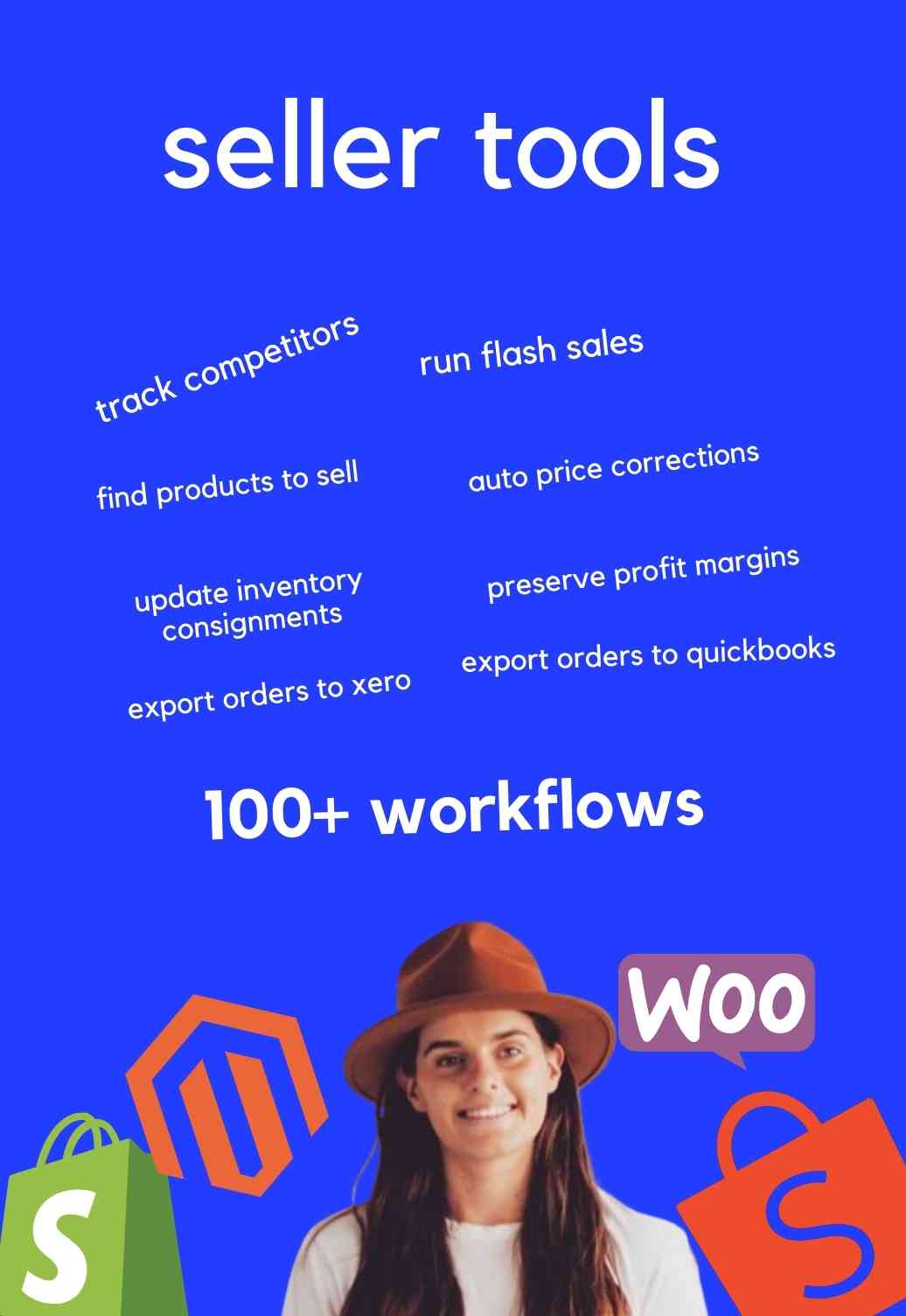 Price Management, Promotions, Buyer Experience, Customer Management, Cost Management, Merchandising, Competition Management, Loyalty, Retention, Risk Management, Order Management & much more
Pricing & Promotions

Set up powerful pricing rules based on quantity, minimum order value etc.

Run fully automated mark down plans in minutes. Schedule Flash Sales and more.

Competition Management

Track competition prices & inventory levels.

Automatically increase or decrease prices as competition prices change or reduce, end up improving margins by up to 10%.

Merchandising

Track inventory levels & manage product listings with ease.

Automate price reduction for slow moving stock, auto update costs of items and price when a consignment is added.

Customer Management

Create customer segments within minutes & automate your interactions.

Send tax invoices, run upsell sequences, alert price conscious customers on price drops & much more.
work on your business.
not in your business.
Konigle help's online store operators save time, reduce errors and help them make more money online.