Top 10 Product Categories on IndiaMART in May 2021 (Highest Traffic)
The Konigle Team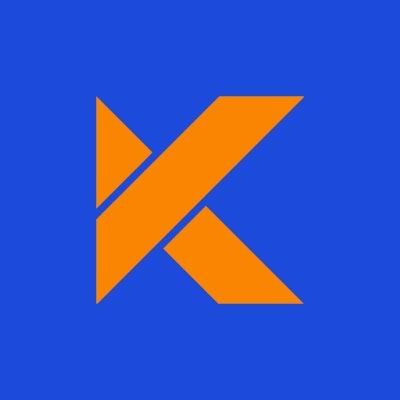 The 10 product categories with the highest search traffic on IndiaMART as of May 2021.
IndiaMART gets around 14.6M traffic hits each month. Unlike IndiaMART's top products, product categories relate more closely to what people search on IndiaMART itself, rather than what people search for on Google. It has thus become more reflective of purchase intent, as opposed to specific companies or images that are popular.
Even so, some of these in the top 10 may surprise you. Read through to find the popular products you'd otherwise never know people are searching for!
*Please read the disclaimer at the bottom of this list.*
10. Infrared Thermometers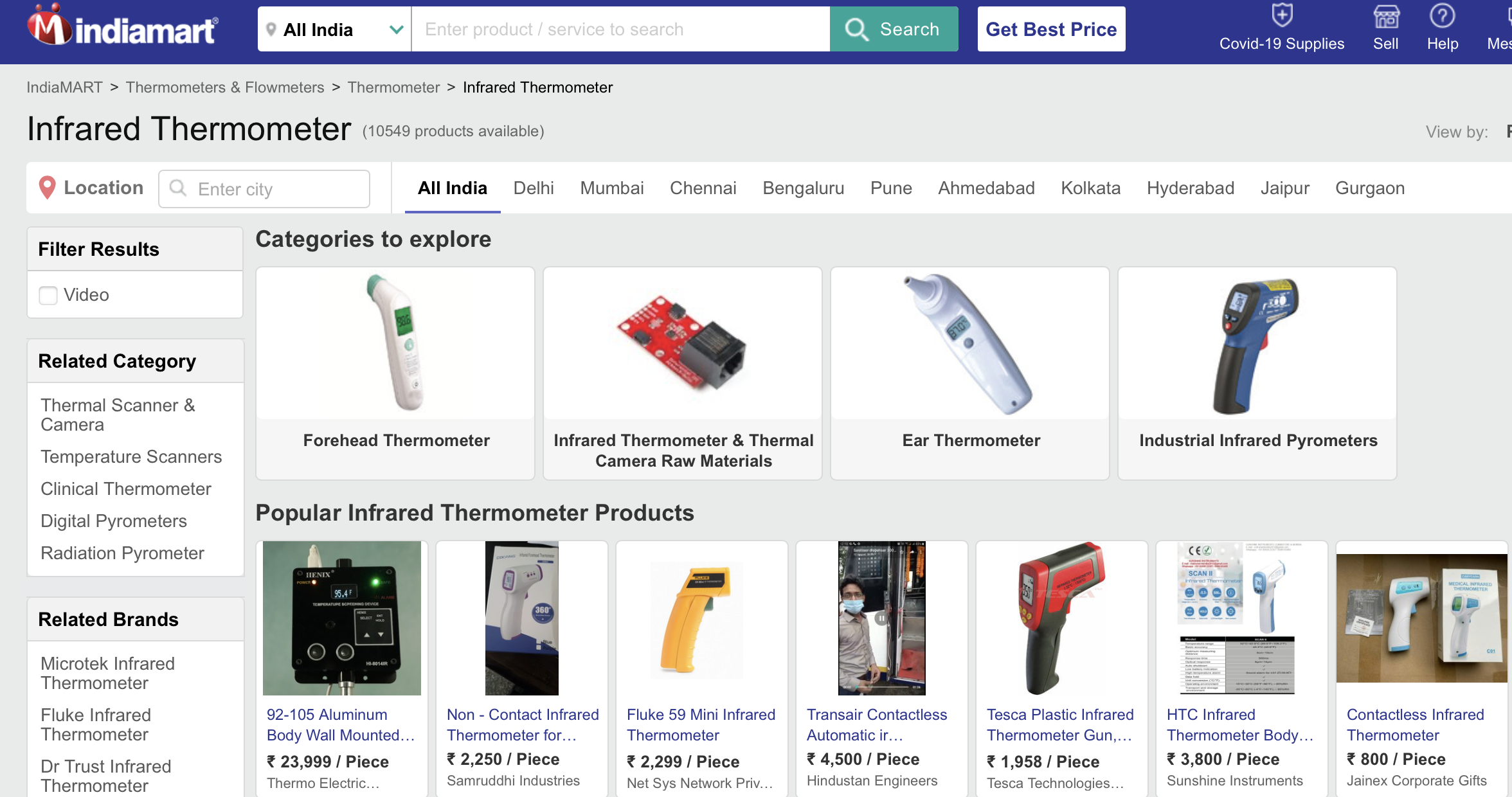 This product has been incredibly popular since the start of the COVID19 pandemic in 2020, and still remains in the top 10 products searched for on IndiaMART. Often purchased by hospitals, clinics, and most public venues that need to provide screening. IndiaMART proves a popular location to buy these en-masse.
View it here.
9. PPE Kit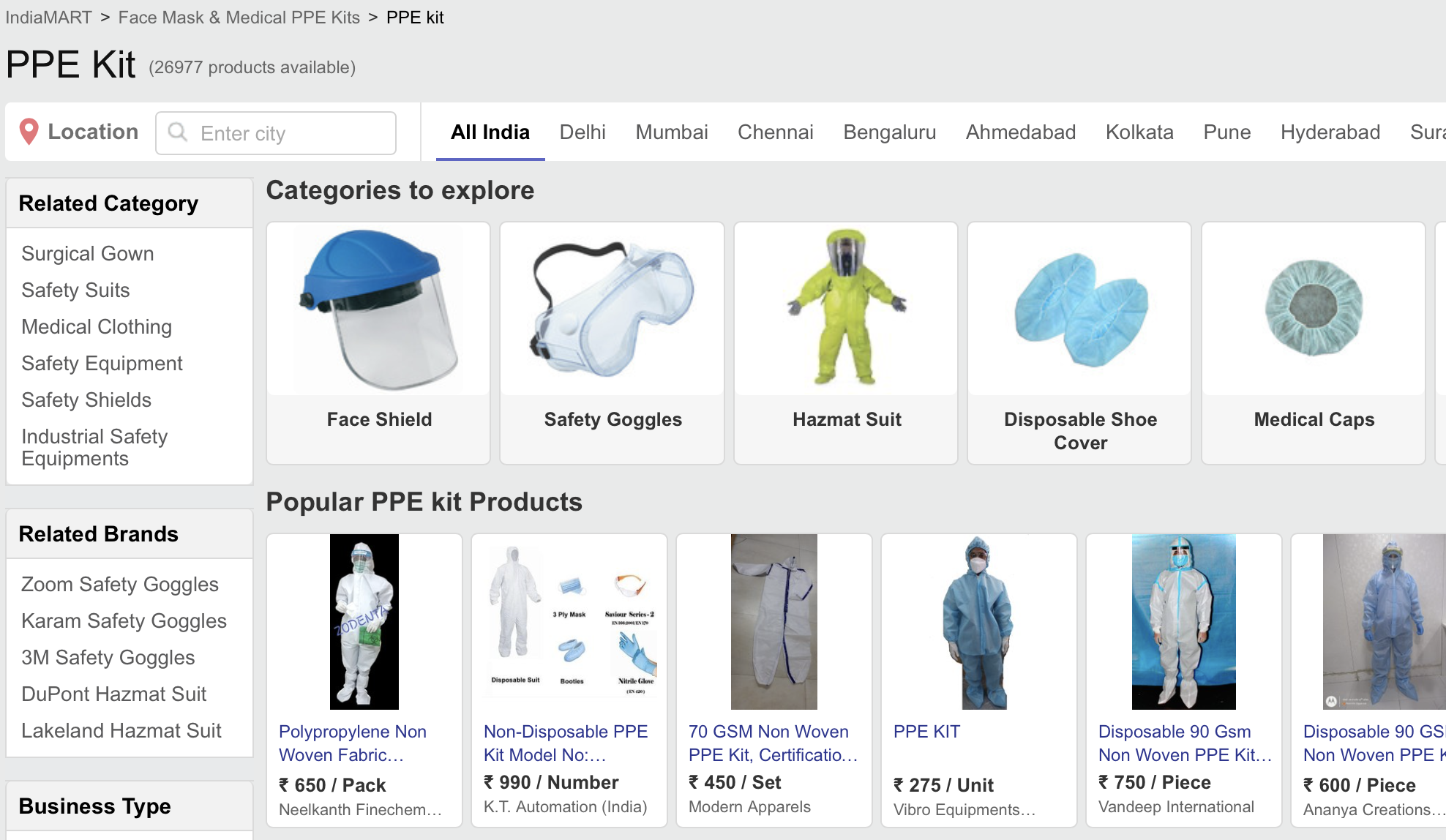 Previously not on the top 10 list, PPE demand has understandably increased since the last month, with more medical staff needing to protect themselves in light of the COVID19 surge. Prices has also increased, as more distributors are trying to cope with this increased demand. The page also shows the incredible variety of PPE Equipment organizations can purchase.
View it here.
8. Plywood Board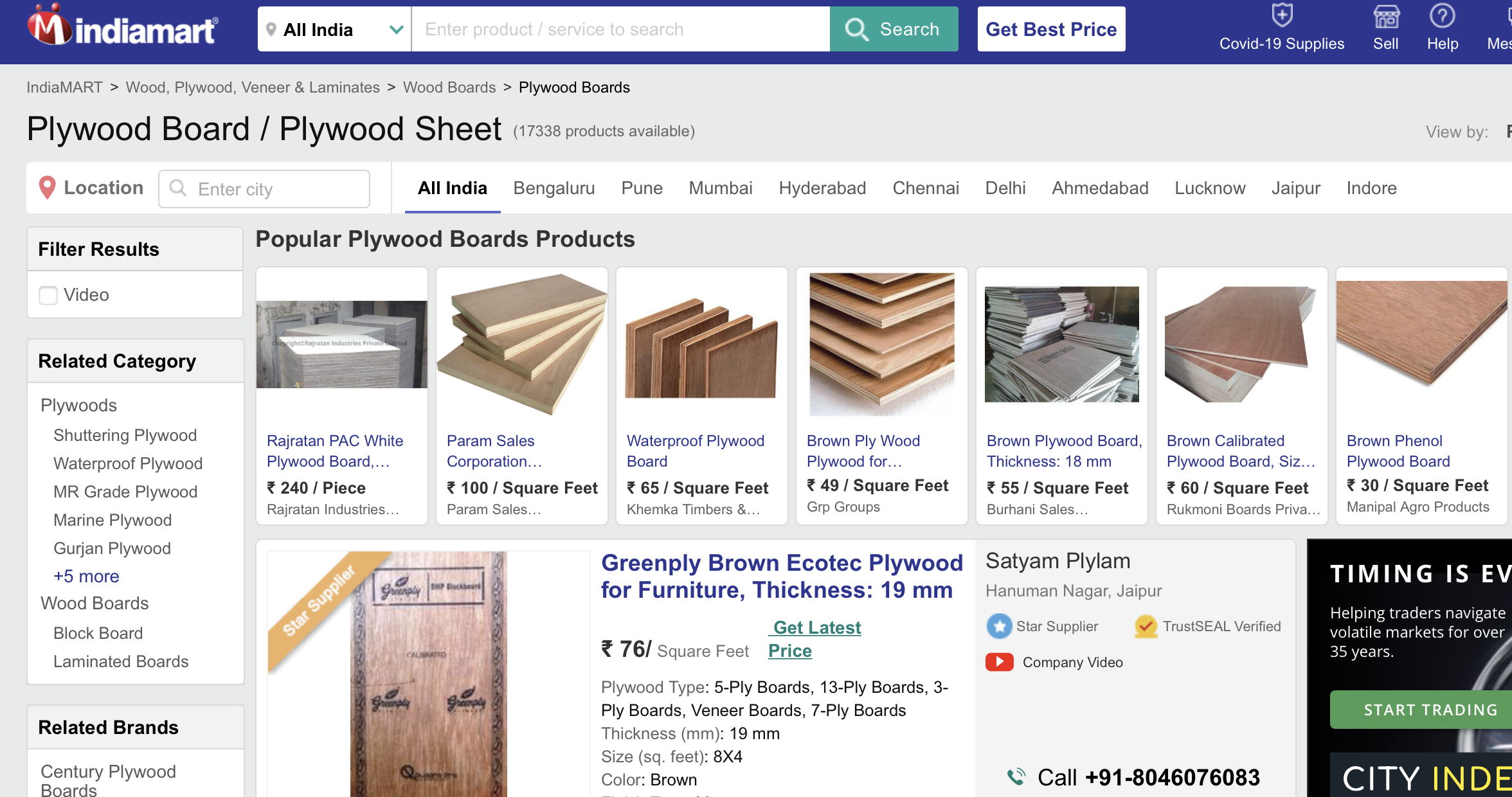 A product used in almost every construction project, Plywood comes #8 in the list. Now is a time when more construction is done, to improve home conditions as more people work from home. Perhaps this explains the increased demand for plywood, which has been slowly increasing month-on-month.
View it here.
7. Generator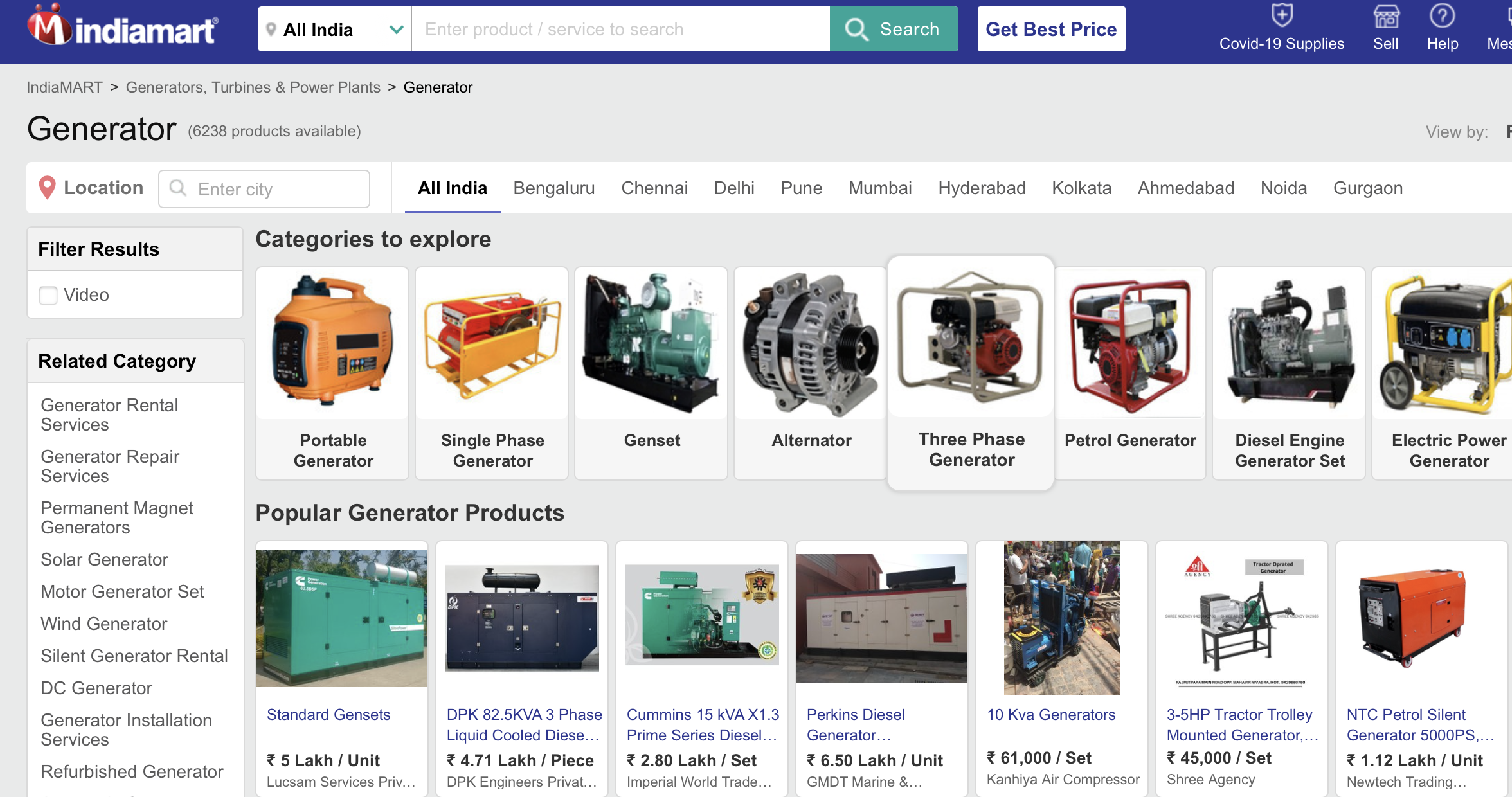 An extremely useful product for both households and businesses when power is not consistent. Happens during floods, or when power has to be directed temporarily to other critical functions in the local area. And now for Hospitals and Clinics it's all the more important to maintain constant power.
View it here.
6. DJI Drone Camera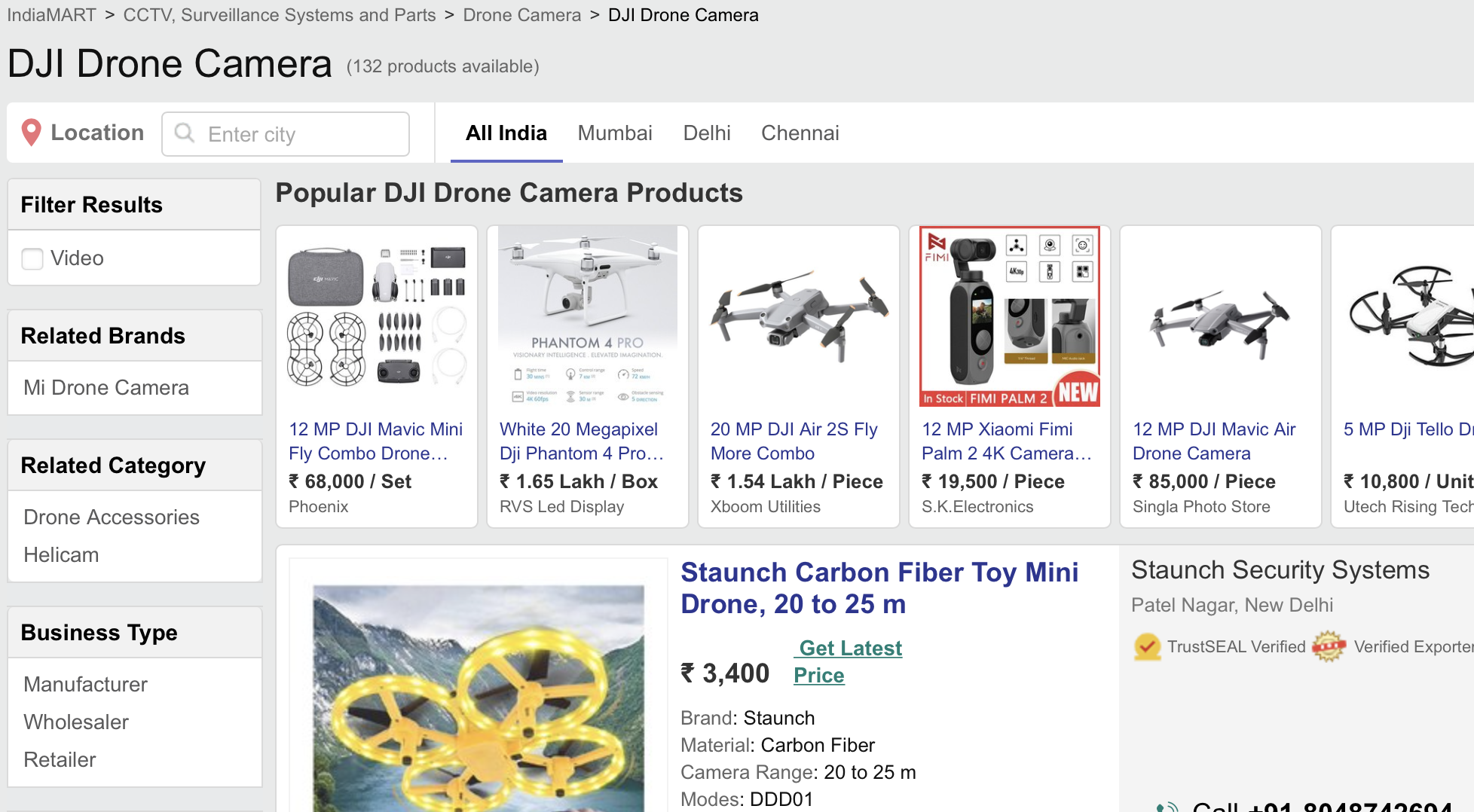 Surprised to see this product? Drone cameras often get spoilt over time due to accidents drones get themselves in. Avid drone owners must therefore regularly purchase new drones and new cameras to continue their work or their hobbies. It's quite understandable, as the footage quality is often unparalleled.
View it here.
5. HP Laptop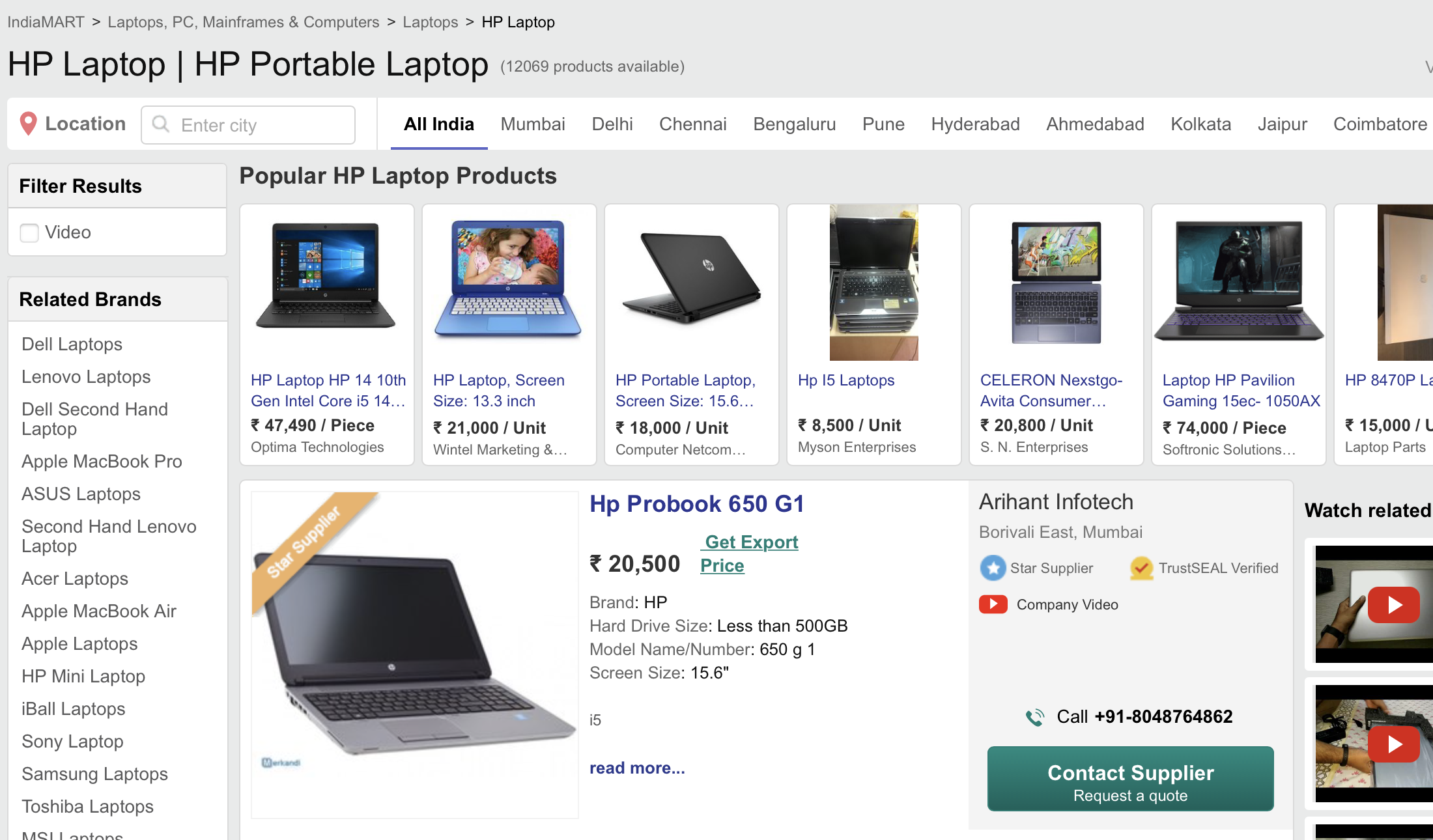 As more states go into lockdown, Laptops are increased in demand to accommodate more flexible working and studying situations. It's during this time that more computers spoil or need replacement as they get used longer than desktop computers. While HP is a popular brand, its unknown why other laptop brands do not reach this popularity hype.
View it here.


4. Trucks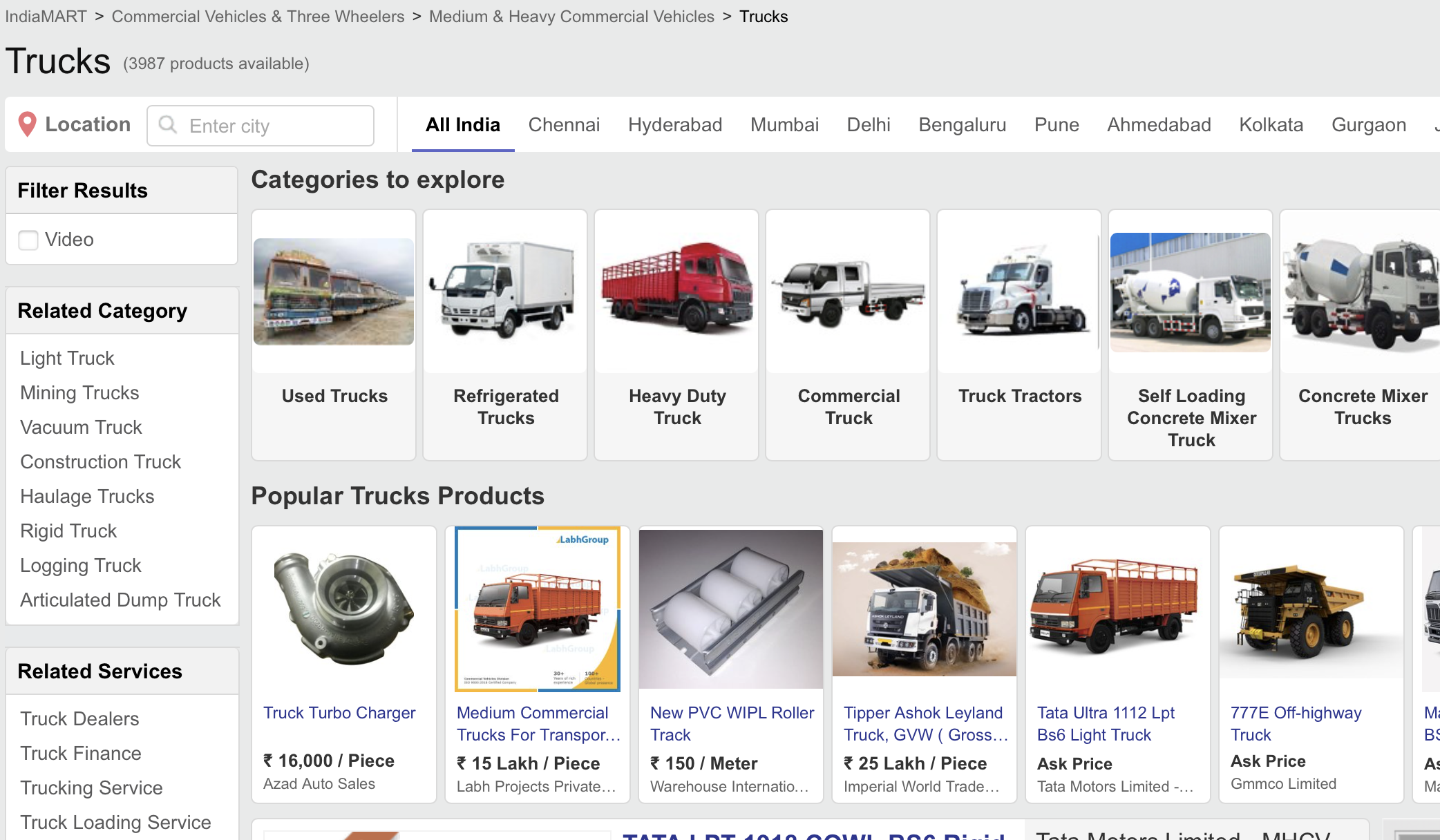 There was a huge, huge increase in demand for this compared to the month before. More than 600% increase in traffic for trucks. Again as cities lockdown, businesses need to find alternative ways to move products around to maintain supply chains. It could also be to support the surge of supplies needed to support front-line workers everywhere.
View it here.
3. Oxygen Cylinders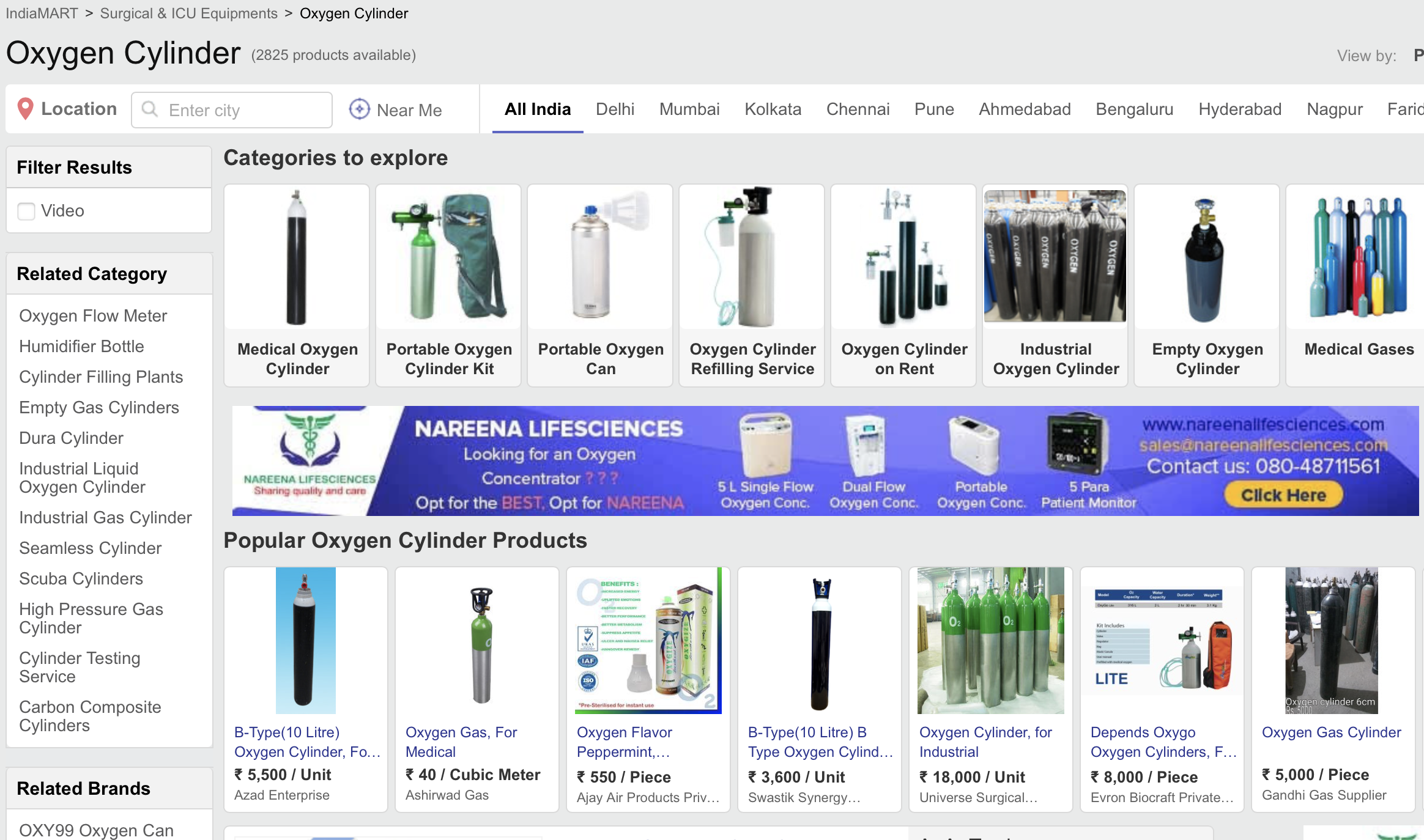 Not a surprising #3 on the list. Every news source is reporting about the drastic, desperate increase in demand for oxygen as India fights to save every life they can. Previously topped by cylinders for industrial use, they are now replaced by listings for medical use, of all different sizes.
View it here.
2. Mahindra Tractor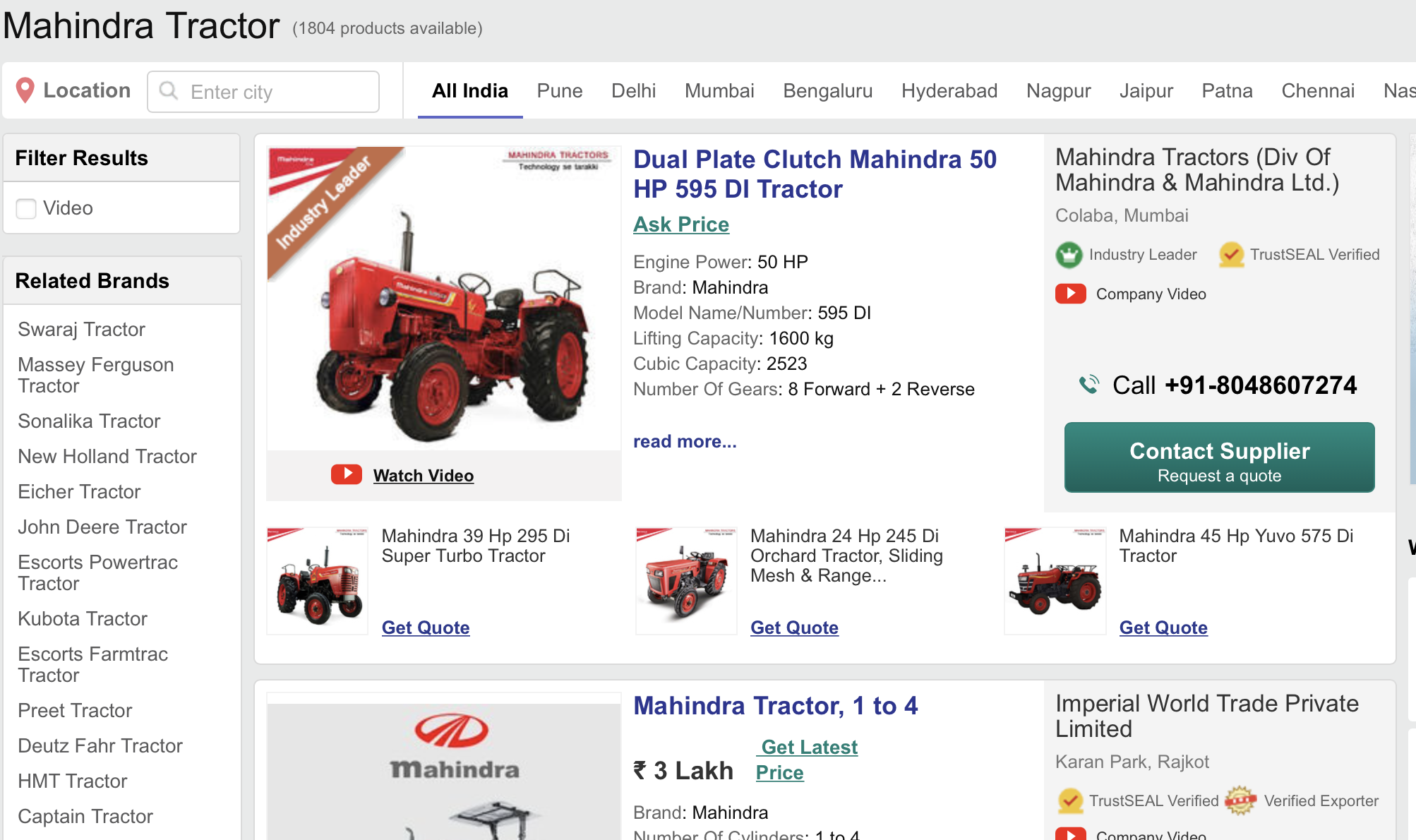 This product has remained in the top 10 list for a long time. Agriculture is still the backbone of India's economy, and so machines like these are absolutely crucial in keeping farming businesses productive. Even in light of the recent crisis, demand for this product continues to increase month-on-month.
View it here.
1. N95 Respirator Mask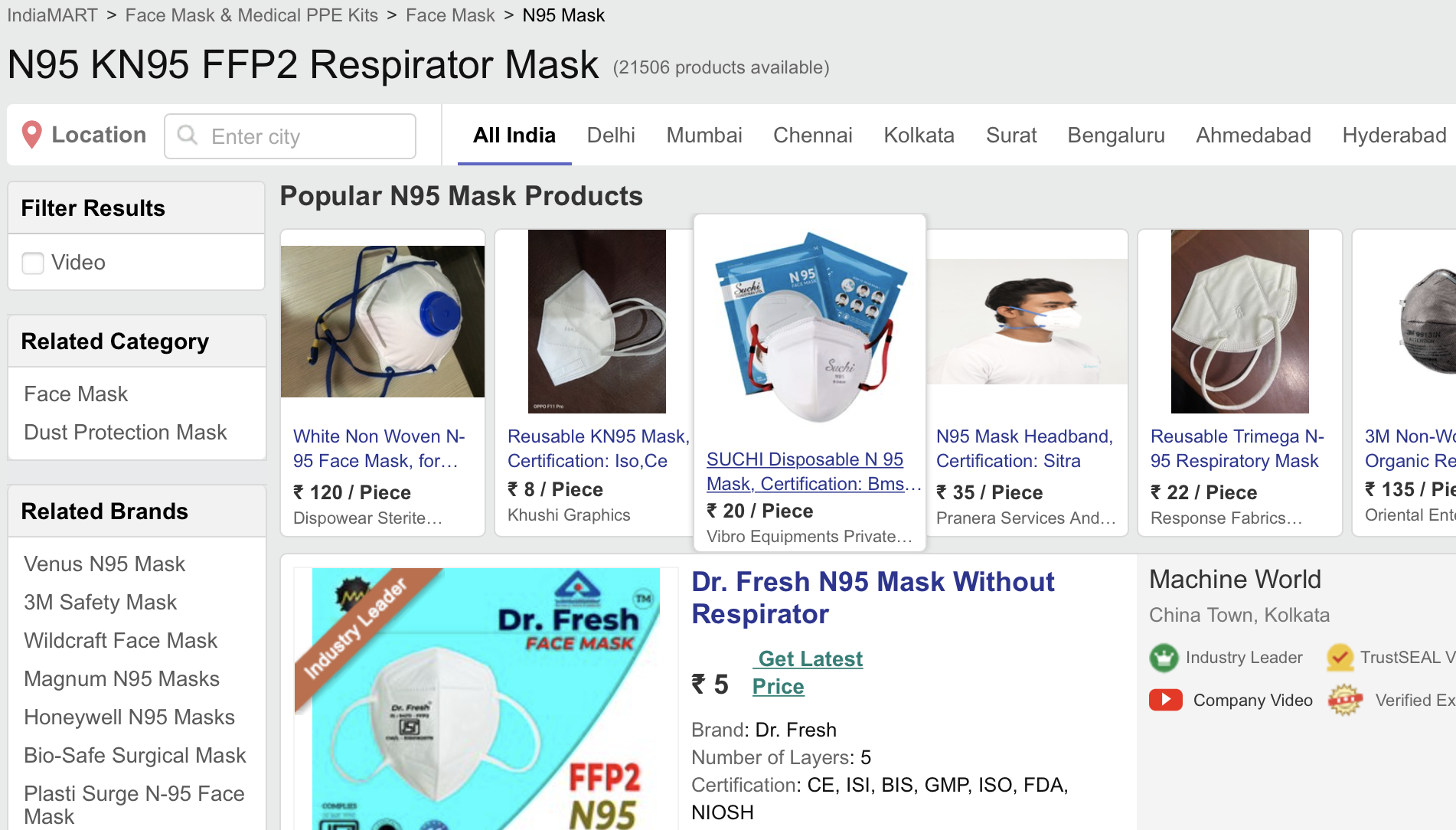 This product is in such high demand, that it has more than 200% the traffic of the next product. N95 Respirator Masks are an essential part of every front-line worker's protection against COVID19. Its consistently high demand is harrowing proof of the extent of this pandemic, and may continue to be a key part of our lives for years.
View it here.
*Disclaimer: This list was updated May 7, when India was experiencing a huge wave of COVID19 cases. Some products have dramatically ballooned in popularity as a result. This list is likely to differ from the time you read this article.*
Want to receive e-commerce tips and tricks?
Sign up for our newsletter to stay up to date.
Get e-commerce tips and tricks
Subscribe to Konigle newsletter
We care about the protection of your data. Read our Privacy Policy.