What is a checkout process?
Basically, checkout is the process of buying products within a shopping cart. The checkout process is the last and most important phase of an eCommerce store. It is where the buyer prospect finalize choices about the items, selects some add-ons, confirms shipping methods, then provides payment.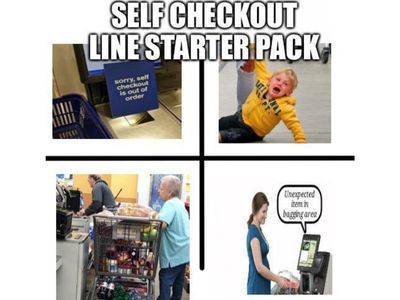 Some major Steps are included in the eCommerce Checkout:
Pre-checkout Process
Add to Cart(products)

Billing Info

Shipping Info

Shopping Method

Securely Payment

Order Confirmation

Thank You Page

Your store checkout page is where you will convert your visitors into potential customers. Shoppers with intent will enter your checkout process to complete their purchase, if this isn't well optimized they could abandon it.
Any small element error can be a reason for losing sales, but also, any small element improvements like well design CTA buttons can aid user experience can also increase your sales.
One-page Checkout vs. Multi-page Checkout
As the name suggests, a one-page checkout is a single page that allows buyers to add their payment details such as credit card information, see an overview of their products, and checkout, all from a single page.
The one-page checkout shows all the payment options and the shipping details on just one page, instead of asking buyers to go through several steps. If you are an online seller and want to make your checkout flow more user-friendly and convenient, the one-page checkout provides an excellent option.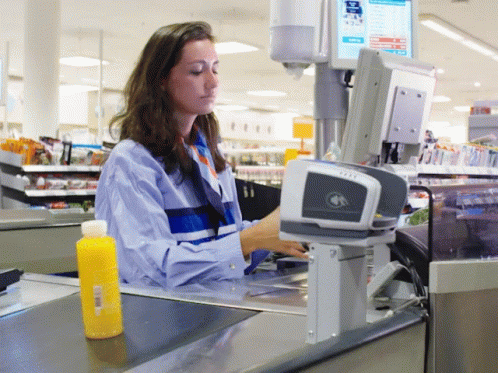 Multi-page checkouts are the most common form of checkout pages used by online sellers. Essentially, it just means having to go through a few pages before you can check out, each of which is designed to collect specific details needed to process the order.
As an online seller, you need to make sure that each page has been sharply optimized for conversions. When set up perfectly, multi-page checkouts are just as effective as single-page checkouts and can help you increase sales significantly on your eCommerce store.
Major Checkout Process Statistics and study
According to research from Baymard, the average cart abandonment rate in 2022 is around 69.99%. At the end of 2020, 1 out of every 5 buyers abandoned carts due to a too-long / complicated checkout process.
If you observe amazon sending you an email with a product promotion, that's motivation and a trigger for buyers. Buyers click on the link and get to the product page.
They read or check products and reviews, and look at the picture, all of which increase curiosity. after that Add to Cart is the indication to initiate the checkout process.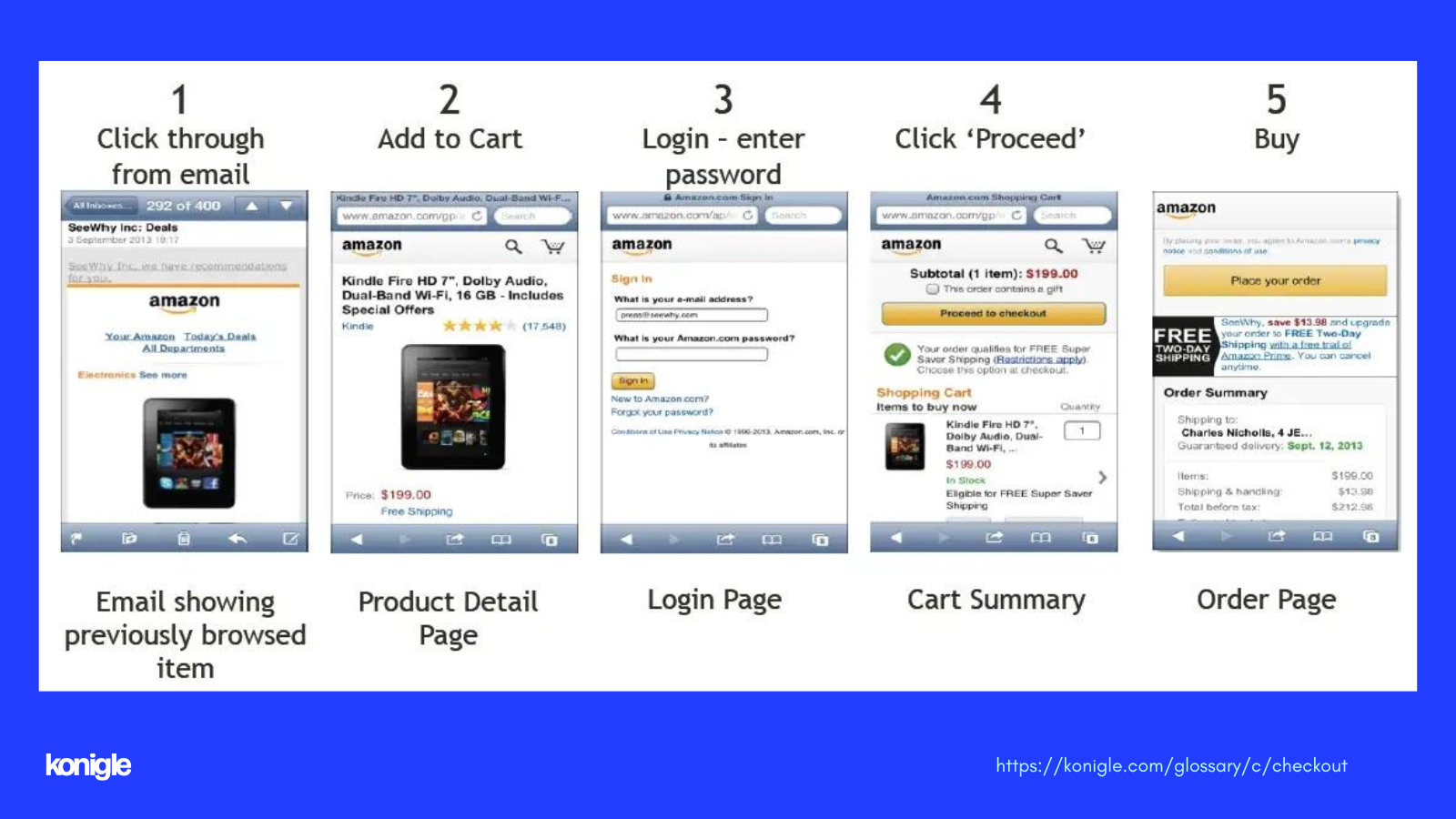 Tips to Optimize optimize the checkout process in your online store
Some best practices you should follow to optimize your checkout page are as follows. With that, konigles Shopify Checkout Optimizer understands your AOV, which products are getting discarded or abandoned at checkout, and which products are getting bought together and send alerts to your team to close high-value abandoned checkouts.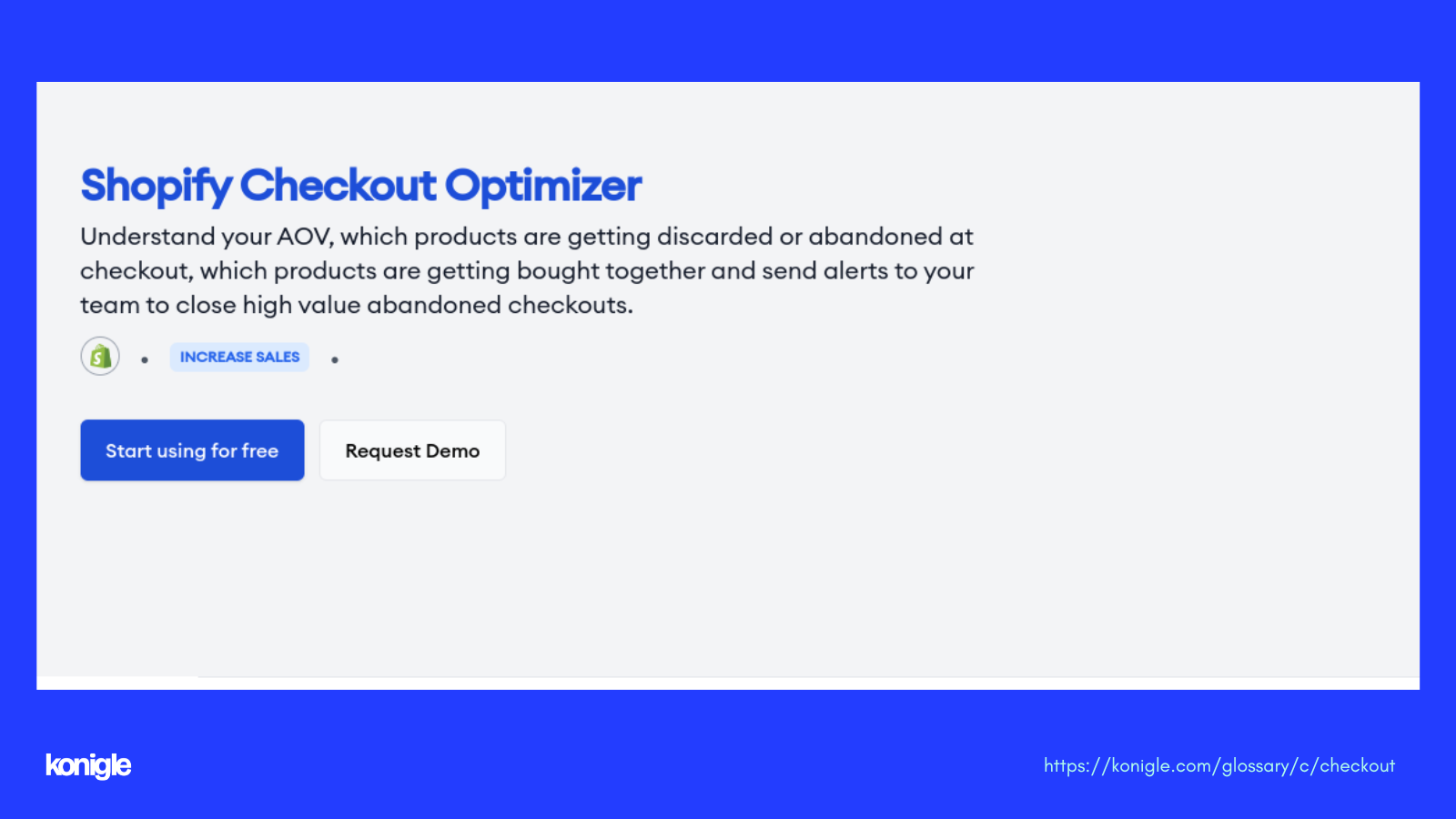 Offer multiple payment methods.
Provide different shipping methods.

Be clear with the details.

Provide personal details security.

Make support channels always available.

Pay attention to coupon codes

Send a reminder when you receive abandoned carts.