What is discount pricing?
Some percentage of the original price of a particular item that is discounted(dropping price) is known as discount pricing. Therefore, the discount pricing in sales is usually shown as a percent. For example, if an item is marked "30% off", the discount pricing is 30%.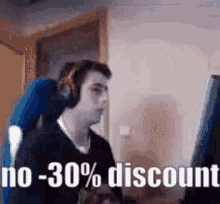 Discount pricing is one of the easiest ways to attract shoppers and promote your store or products. If you understand profitable discount pricing and apply strategies properly, then your store is bound to attract new shoppers and even hold on to old shoppers.
As discounts are temporary, they can create a sense of urgency that attract more eCommerce store visitors to convert into customers.
Konigle's flash sale tool helps your online store within minutes to run profitable sales and gives the best discount for your customers. Discount pricing is a reliable technique to drive traffic and improve sales.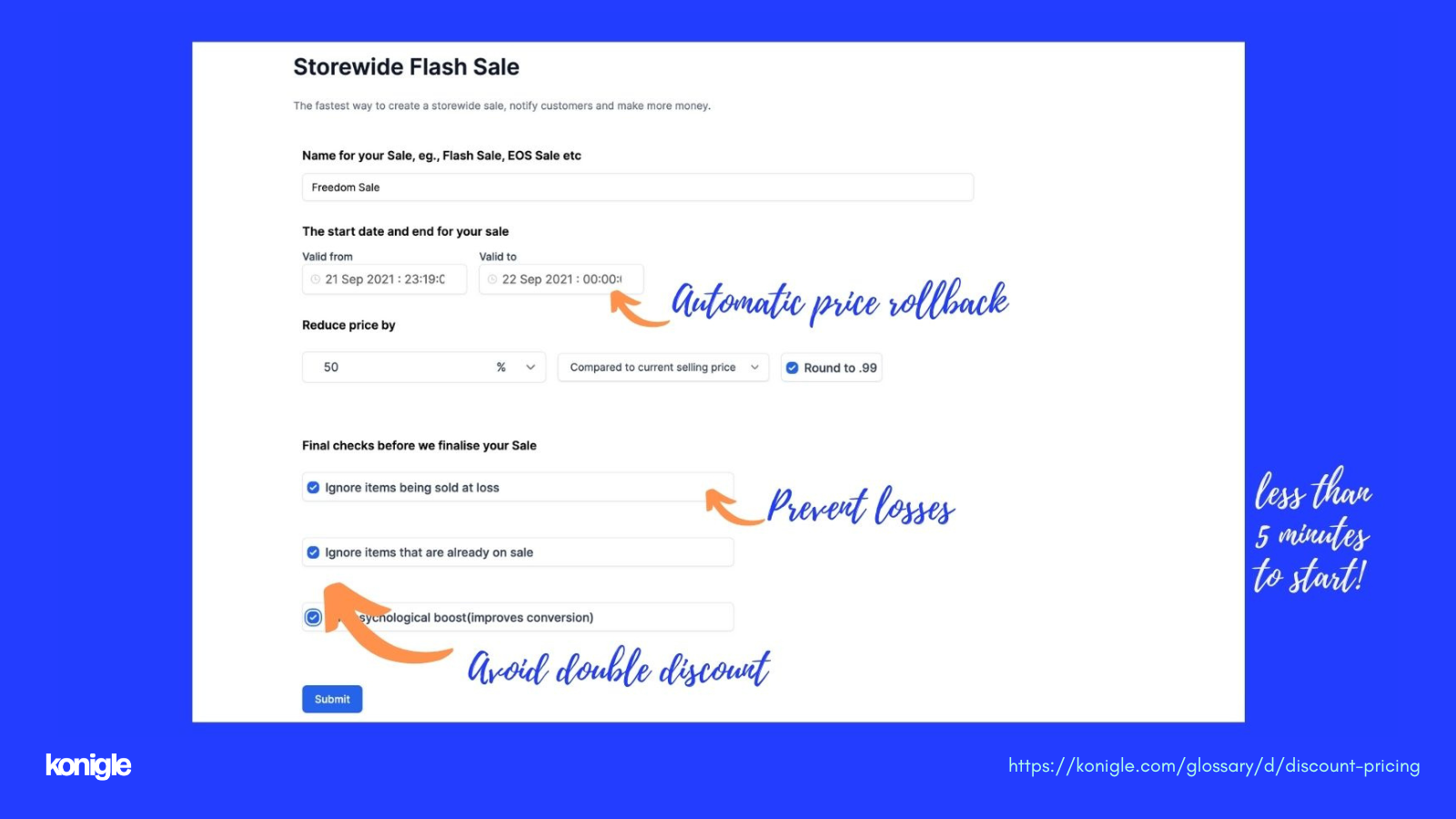 What is the formula for a discount rate?
The calculation of the discount price is quite easy. You will first have to find out the original price of the item and the discount amount that you want to offer.
Discount pricing (rate) = Discount amount / Original price of item × 100
By this, you can simply enjoy your sales of the store at a profitable discount price.
Benefits of a Discount Pricing
Increased conversions: The main reason for applying discounts is to increase the online conversion rate. When shoppers see offers, discounts, and sales they see savings. This is tempting enough to get more visitors to convert.
Improve Customer Loyalty: Offering discount pricing to old shoppers for repeat orders, either through a loyalty program or as a regular part of a customer retention strategy is an effective method.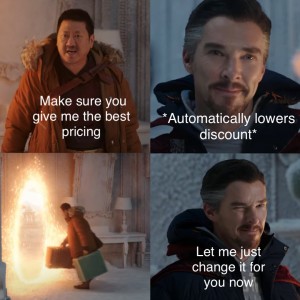 Inventory Management: Old inventory or excess stock can be a significant expense for eCommerce stores. It slows revenue, raises carrying costs, and in some cases takes up valuable warehouse space, which in turn affects profitability.
Beat Competitors: If you offer the same product at discount prices customers from looking for the same product elsewhere and this generates a sense of urgency to purchase.
Konigle's Competitor Price Tracking tool improves your profit margins by tracking your competitor prices with ease.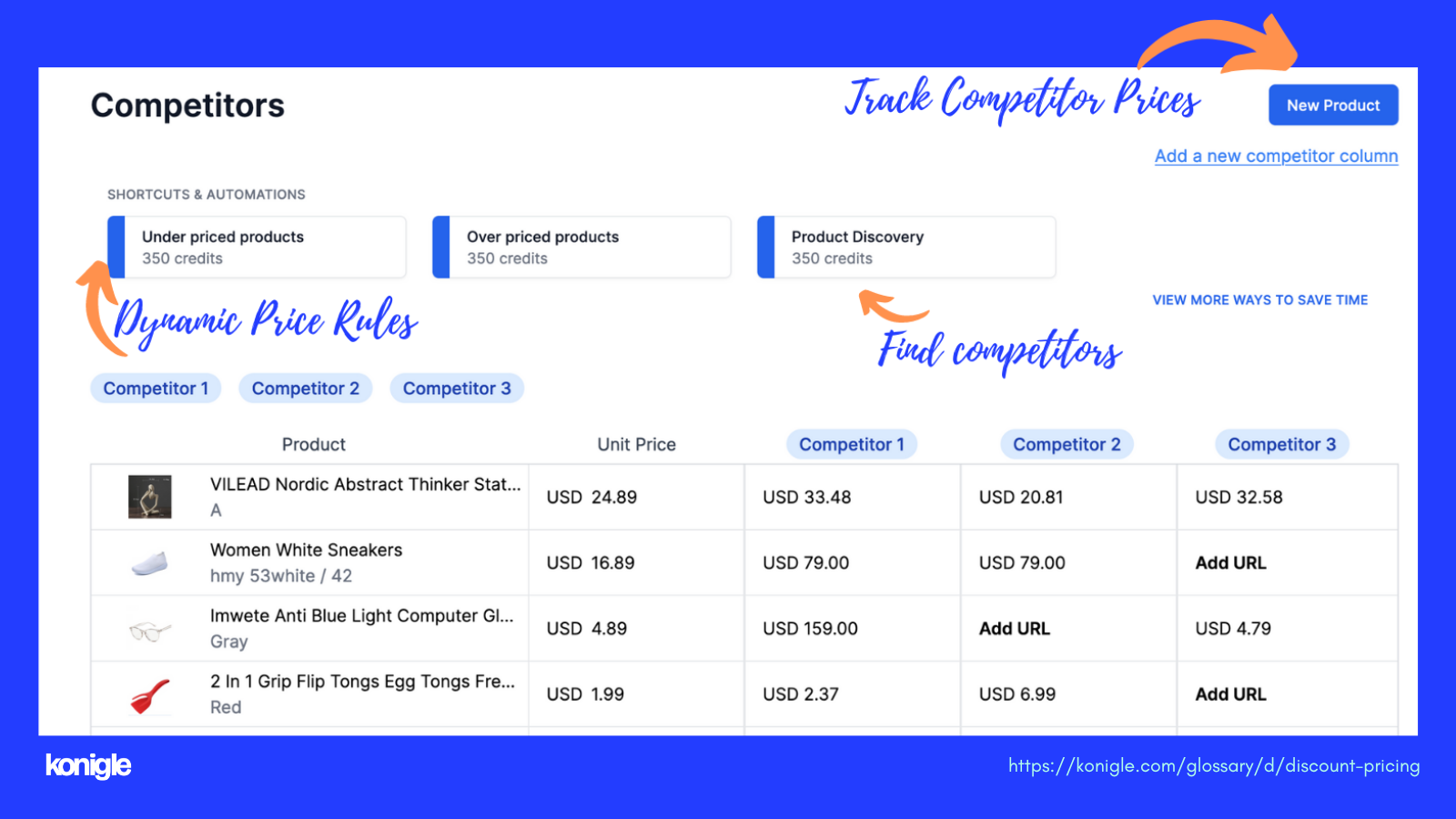 Types of discount pricing
Specific types of discounts can be more effective than others for your targeted audience. Discount pricing includes a variety of different discounts:
1. Quantity Discounts:
 An eCommerce store can offer discounts for orders that have a higher quantity (bulk discount pricing strategy) of items, or a high quantity of different items.
Changing prices for 100s or 1000s of products is not an easy task but we have a solution for it. konigle's Shopify Bulk Price Editor helps you to change the prices of thousands of products with ease.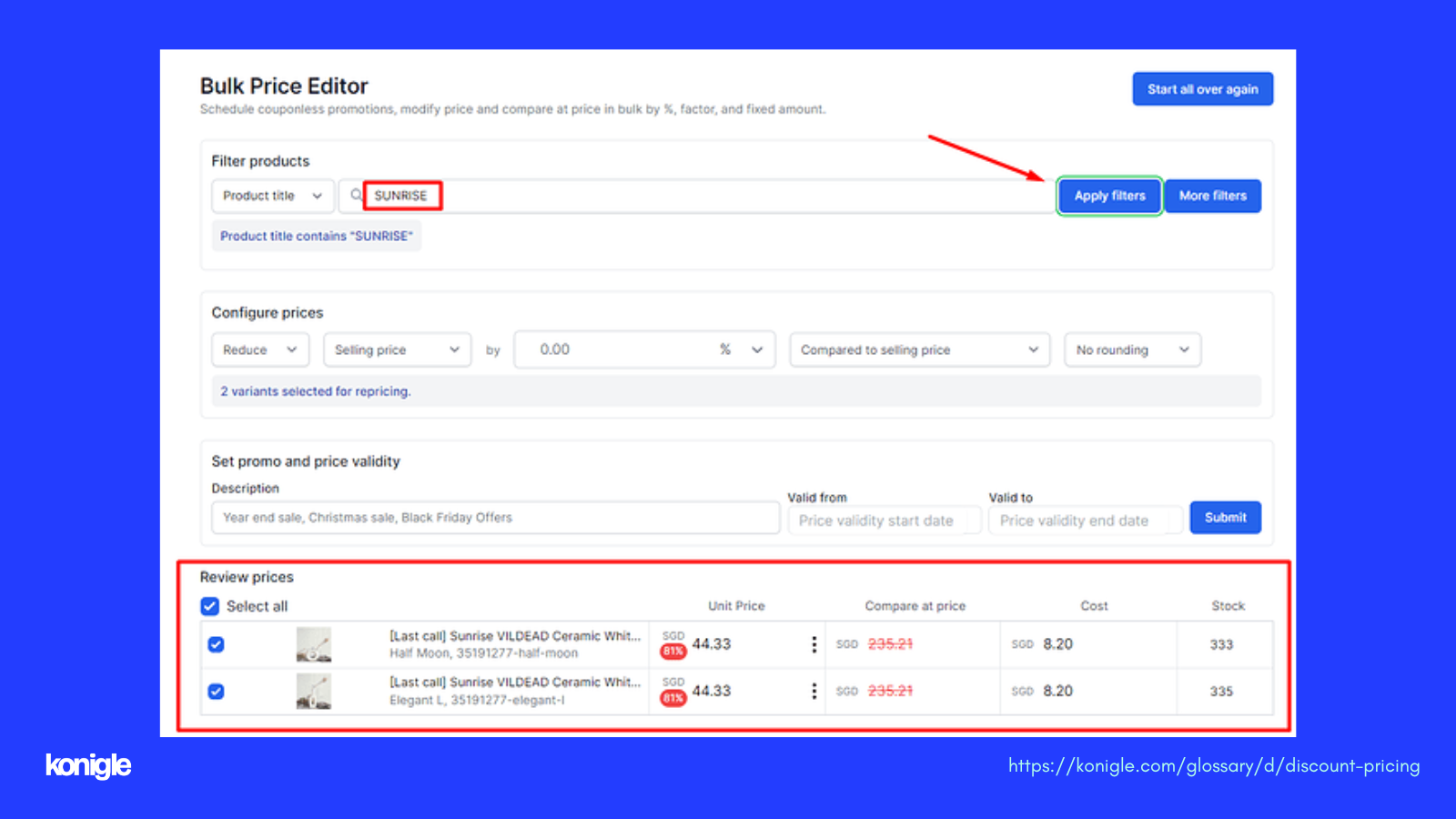 2. Cash Discounts: 
An eCommerce store can offer discounts for transactions that occur on specific dates (Seasonal discounts). This can be made immediately or before the scheduled date.
3. Location Discounts: 
An eCommerce store can offer discounts based on location, such as lower shipping fees.
4. Loyalty Discounts:
An eCommerce store can offer discounts that are exclusive to frequent, loyal, or high-spending shoppers. For Shopify stores, you can implement Customer Loyalty pricing using the Konigle Customer Loyalty Pricing seller tool.