What is email marketing?
Email marketing is the direct marketing channel that connects with customers via email. It also helps to convince your email list customers to take a specific action like buying a product, purchasing a service, signing up for a trial, renewing services, and brand awareness.
This is the best way to engage with customers because email is the simplest and most effective way to communicate and increase sales. Email marketing is consistently winning out over all other marketing channels.
You can even segment your emails and target users by different categories to send the messages that would resonate with them the most.
How email marketing works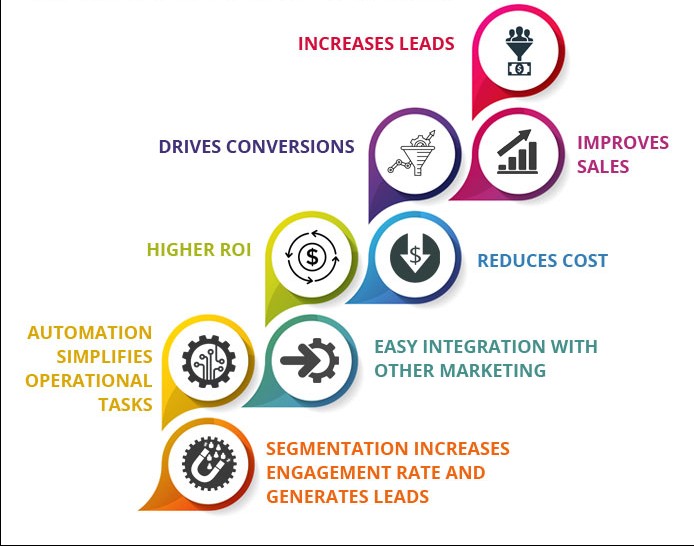 Collect Emails: The bottom line is that you can't send email marketing campaigns if you don't have emails from your customers or users. Use various tactics like offering a discount coupon for sharing email with your store, or add a button asking visitors to provide email for alerts for out of stock items on your online store.
Segment Emails: The important thing to remember is that email marketing won't work by just having emails. It is important to also group emails based on certain parameters that can help you target your email list for desired outcomes. For example its more profitable to send an email with a discount to customers who have not bought from your store in a while, rather than just sending a discount coupon to everyone.
Email Service Provider: After Creating your list you need some email service provider to optimize your campaign or segment your campaign for the right audience and then track the results to improve future campaigns. For e-commerce stores, you can do all of this using Konigle.
Benefits of email marketing
More Conversions: For selling a product or promotion you can easily send an email to your subscribers or run an email marketing campaign to drive sales. Email is the best marketing way to promote coupons or special offers to your subscribers and get more conversions.
Brand awareness: A personalized marketing email is more powerful and impactful than a social media post where you can't be sure if someone has actually seen your message or someone genuinely interested in your business.
Customer target: It is the simplest way to categorize customer interest and target them with each category and interest-based email campaign that help to be more engaged.
Types of marketing emails
Marketing emails can be the following types to serve a specific purpose or complete the buyer's journey.
Promotional emails
Informational emails

Re-engagement emails

Service renewal emails

Win back emails
FAQ
Q. What are the advantages of email marketing?

Ans. Email marketing can allow you to create targeted and personalized messages for your audience. It's easy to connect with the audience and build meaningful relationships to engage them.
Q. How to send marketing emails for promotions using Konigle?
Ans. If you want to run and promote your marketing emails using konigle then read the complete guide here.