What is Exit Intent?
Basically, Exit-intent means tracking mouse movements and scrolling behaviors of store visitors and detecting when a visitor is about to leave your eCommerce store (website).
Since this action indicates the intent to leave an e-commerce store, many sellers use this moment as the last attempt to persuade visitors with a popup.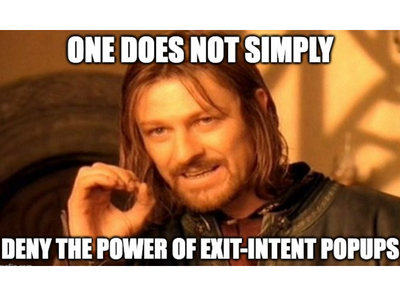 For eg, Let's say, a visitor has made it to your store and is going through your products or added some item to the cart, but for some reason, he decides to leave and not purchase anything.
Then exit intent technology has come, it mainly aims to detect when the visitor is about to leave the store, briefly interrupt his Intention to exit with an attractive popup or notification, and show him a strong call-to-action such as "Get Instant Discount" or "Subscribe to Newsletter".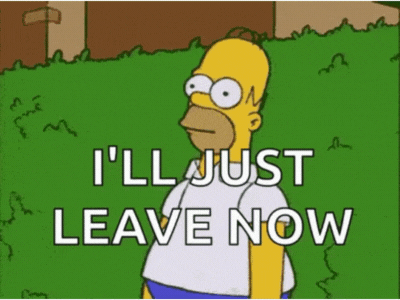 It is done with the help of an advanced predictive algorithm, which detects visitors' activity, through mouse movements and hooks them back to your store in time to purchase, subscribe, or more.
Konigles Shopify Checkout Optimizer are understand your AOV, which products are getting discarded or abandoned at checkout, and sends alerts to your team to close high-value abandoned checkouts.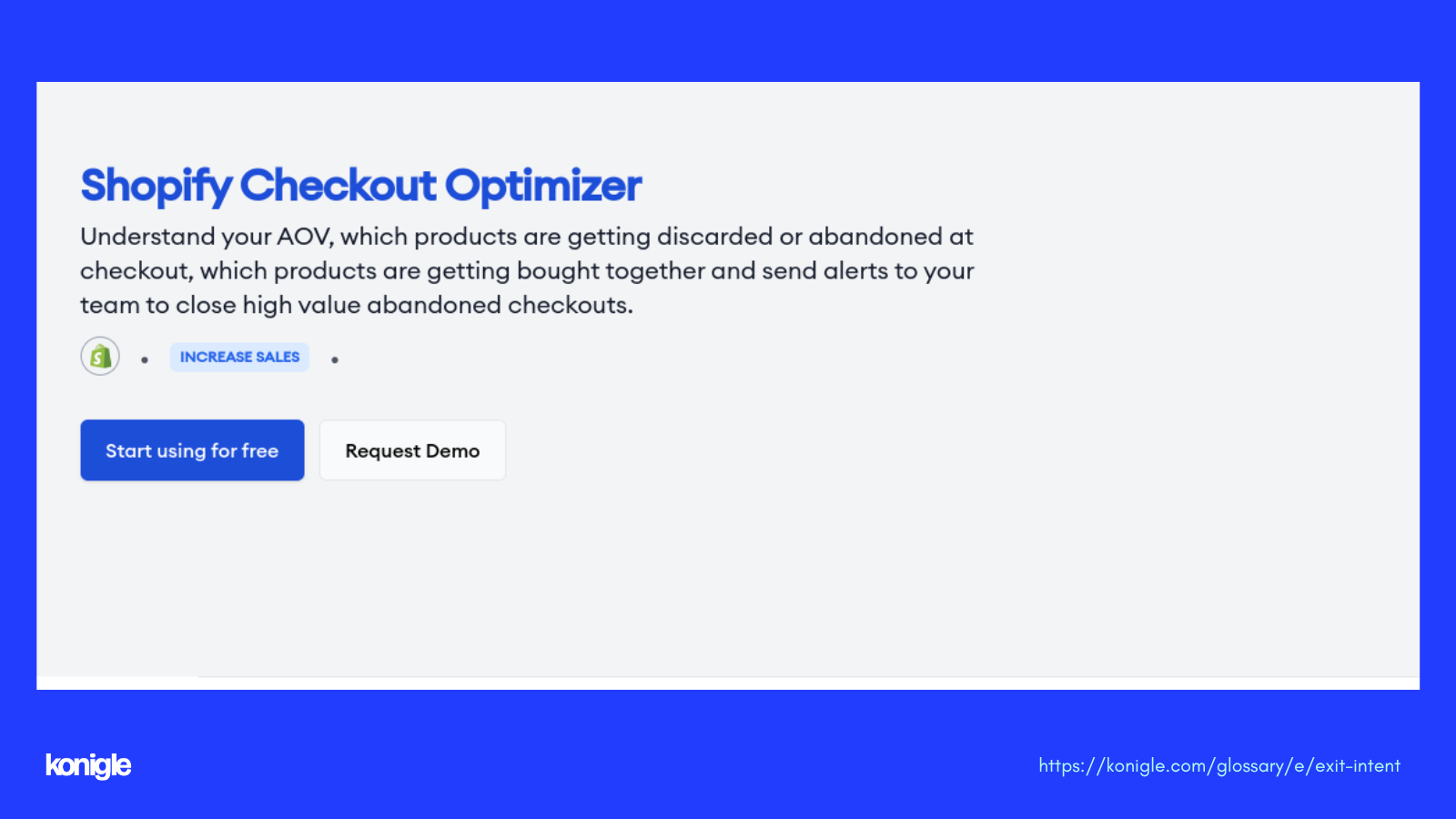 When should you use exit popups?
If you focus on the right product pages and the right audience, an exit intent can be a great opportunity to show a special offer of your store to your visitors.
Exit popup works very well on most of the landing pages or product pages that are connected to an online eCommerce store.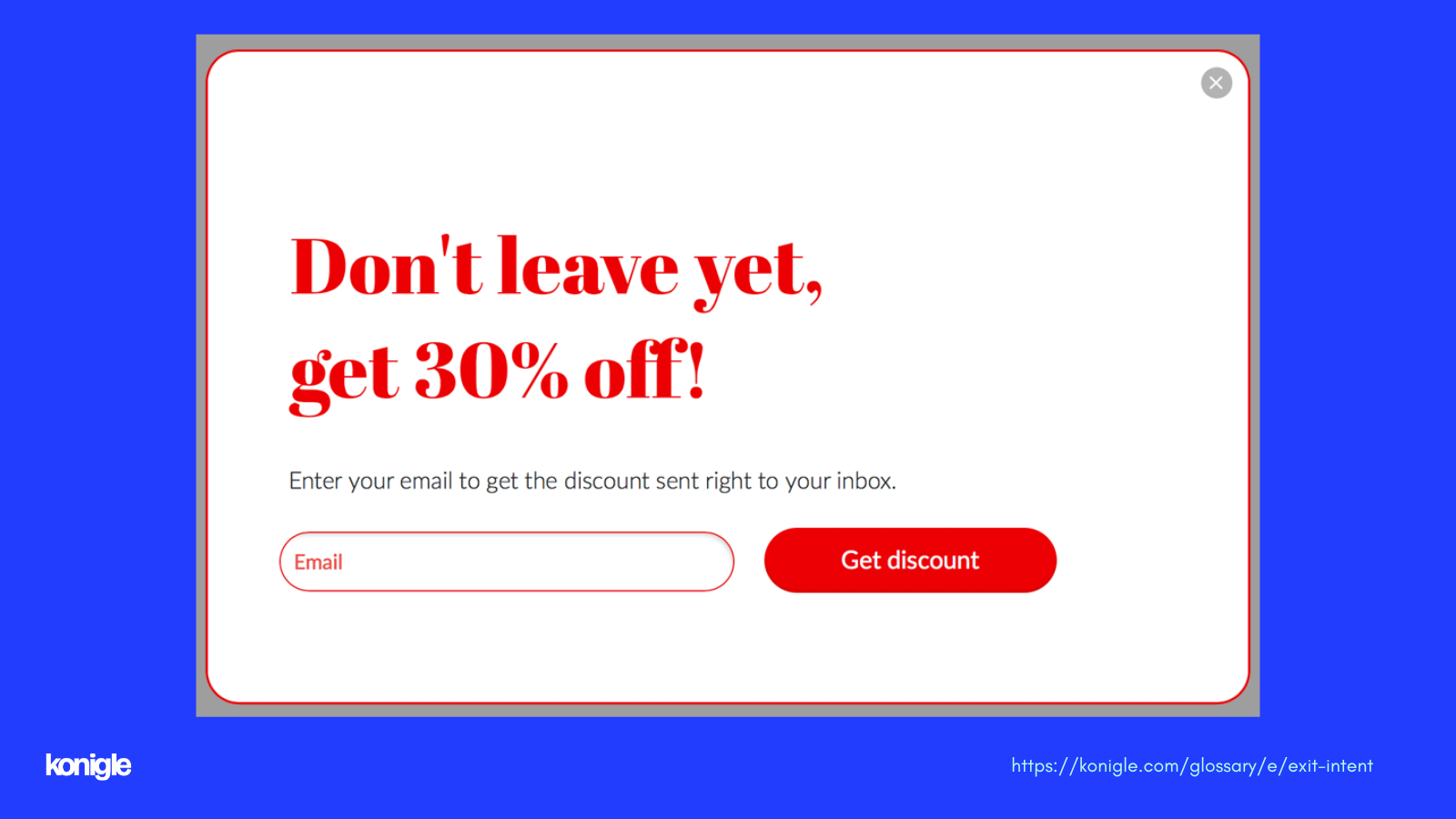 First, you should definitely know why a visitor is losing interest in your store and why they are leaving. Once you have decided on this, create the best and most suitable exit intent windows for attracting and increasing conversions.
Here is one scenario: A visitor visits your eCommerce store and added a few products to the shopping cart in some time. Then, he started the checkout process, and right before he pays, he decided to wait for an offer with a better price or was distracted by any other reason before completing the purchase.
With an exit intent popup window, you can save lots of abandoned carts like this and increase your revenue by 20%-30%.
11 Best Exit-Intent Popup Strategy for Your Store
Last-minute discount offer
Free shipping offer

Email opt-in for a discount

Invitation to subscribe

 Special deal promotion

Items in the shopping cart reminder

Abandonment survey (why exit)

 Pop-up contact form

Suggest popular products

Add urgency or scarcity (FOMO)

Remind benefits