What is a keyword?
The keyword is a term that an internet user (shopper) enters into the search engines to find some information or particular products. A keyword is an important element of any eCommerce SEO strategy.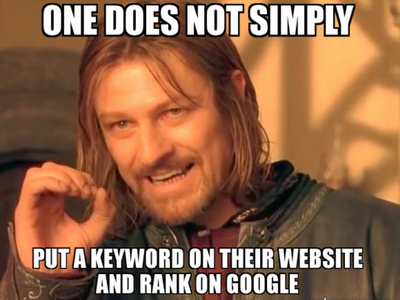 The main intention of keywords is to understand what exactly buyers want to buy and give the best possible result.
Konigle has a Shopee Keyword Tool (eCommerce keyword research tool) that helps to bid on the right keywords & increase ROI, find the best keywords, track trends, and Save time doing keyword research for Shopee.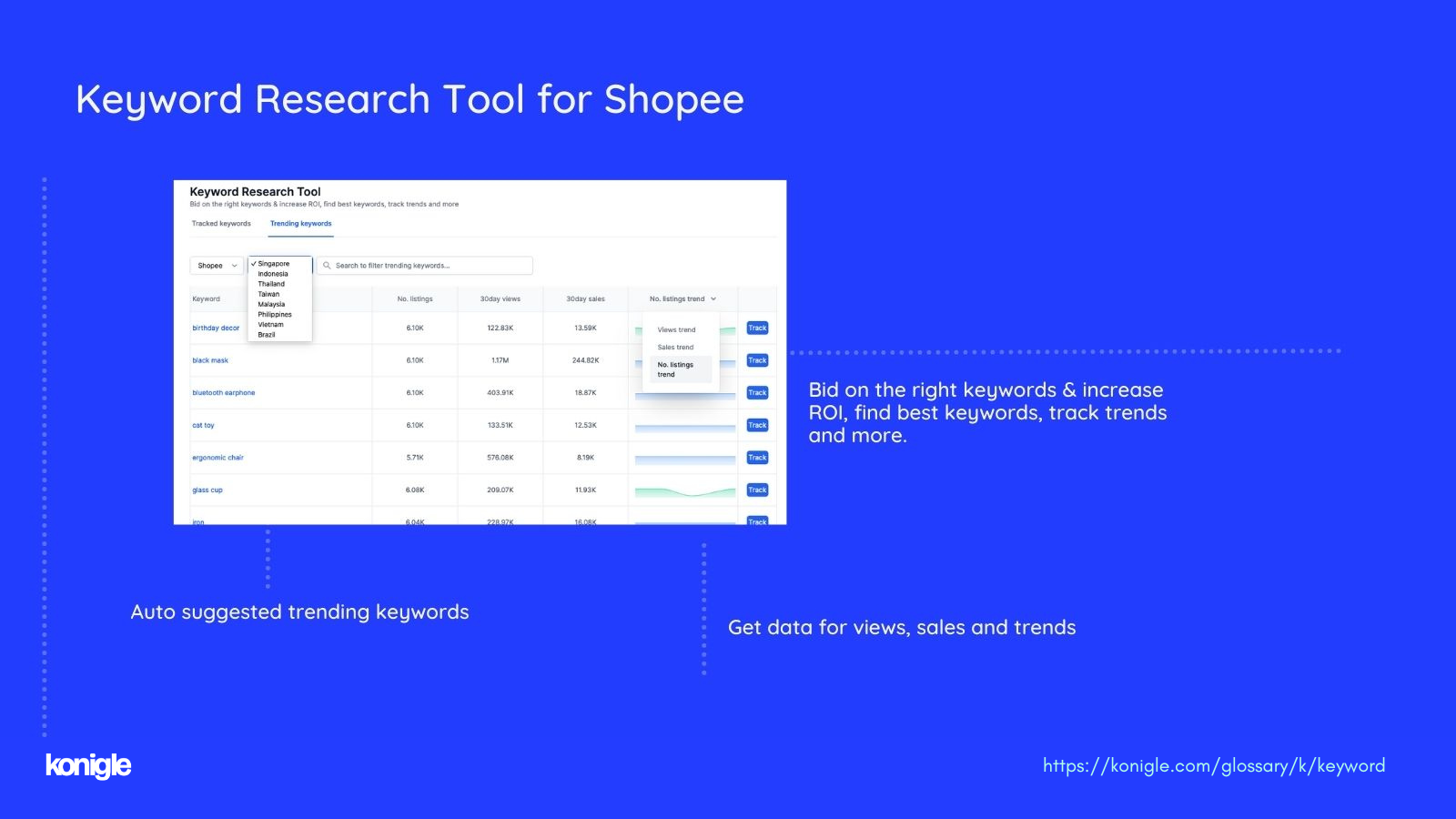 Importance of keywords
Good keyword research helps to target specific shoppers to get more conversions.
It's really important to understand buyers' trends.

insights into their shopper's needs.

It's helpful for content marketing related to products.

Best keyword research grows your online store.
Types of Keywords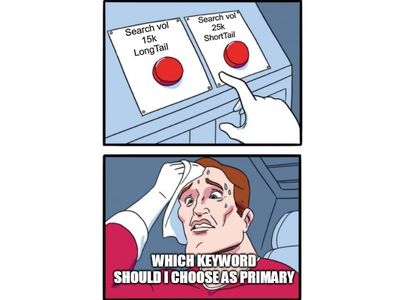 Short-tail keywords: These are made with single words or very short phrases that represent general topics. For example, "T-shirts", "Bags", and "Watch."
Long-tail keywords: These keywords appear in a combination of three or more words. Instead of targeting the general topic, these keywords are more specific than short-tail keywords. For example, "Best t-shirt for men", "Best watches for men", and "Top fitness bands for women"
Branded keywords: These keywords include the brand name or product name of the particular brand they are promoting. For example, "Apple Macbook Pro", "Dell laptops", and "Nike shoes."
LSI keywords: These keywords are related to the main keyword but not necessarily identical. For example, if your main keyword is "watch," some LSI similar keywords that you could target are "watch belt" and "watch dialer."
Exact match keywords: These keywords exactly match user intent and show the exact result. For example, "M size white polo t-shirt", "Apple iPhone 13 max pro-black", and "Dell Vostro 3568 laptop."
 The best strategy for your eCommerce store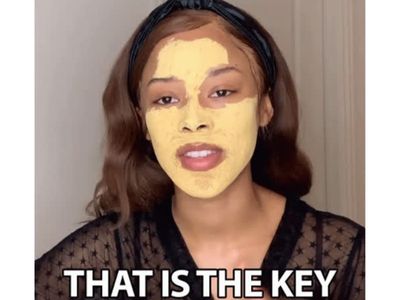 Use eCommerce keyword research tools like Shopee Keyword Tool.

Use all targeted as well as related keywords on your product page.

Include as much information related to the attributes and benefits of your product as possible.

Include things like information, dimensions, ingredients, material, etc. in your product description.

Make sure the meta information like title and meta description are well optimized.

Make sure to upload a good-quality product image that has a perfect alt tag.

Always proofread your pages before publishing.