What is a performance marketing strategy?
Performance marketing is a paid digital marketing strategy to generate revenue through online campaigns. When you see google or Facebook ads, you are seeing an example of performance marketing.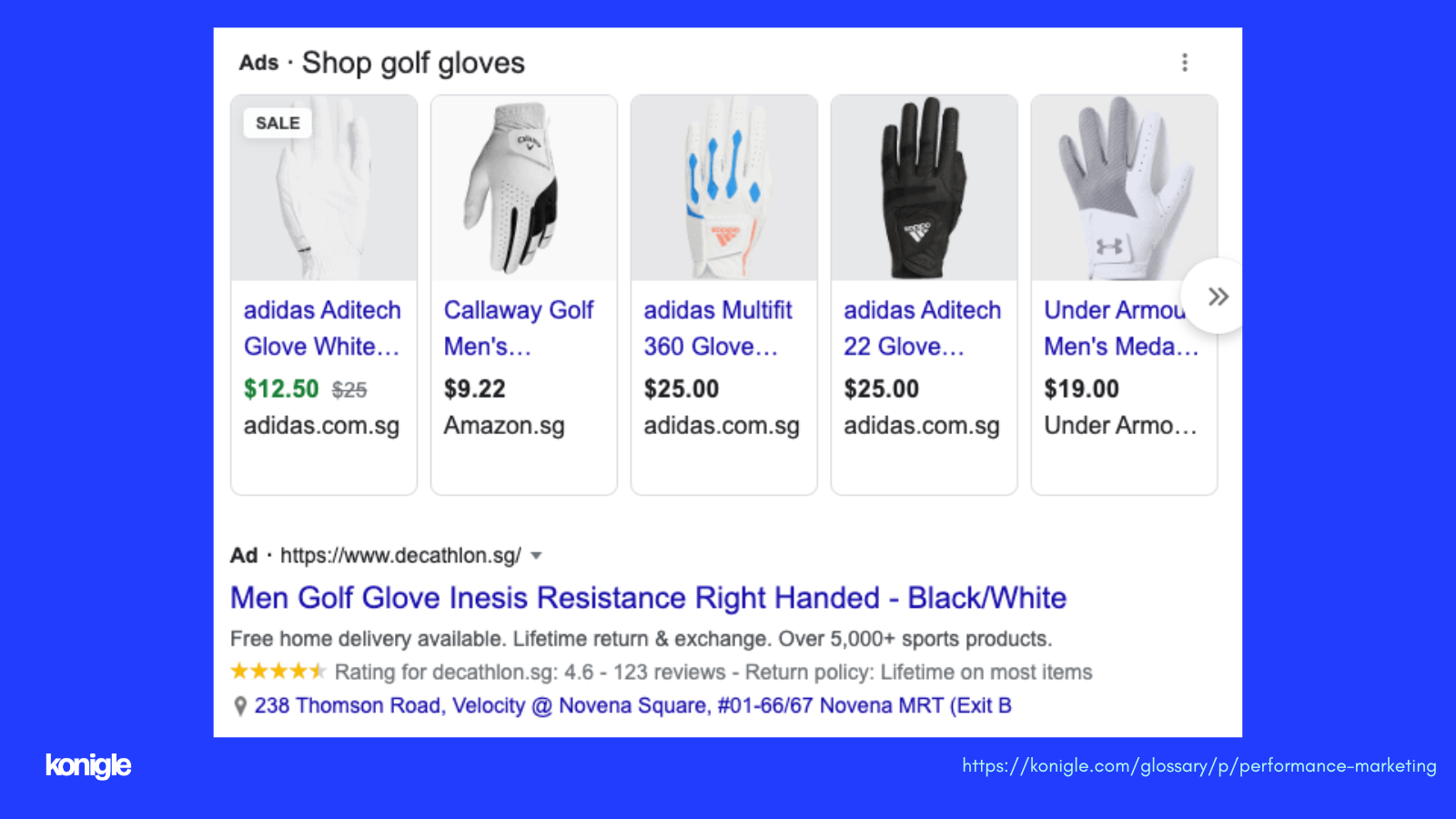 In this online marketing technique, Advertisers only pay marketing service providers when objectives have been met or completed such as a click, sales, or lead generation.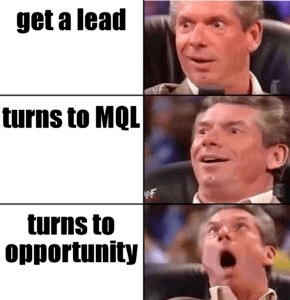 In other words, it is a performance-based marketing technique and the only objective of this is to satisfy the advertiser's(seller) goal.
As you go towards your goal, Konigle provides you with simple-to-use, powerful seller tools to help grow your store cost-effectively.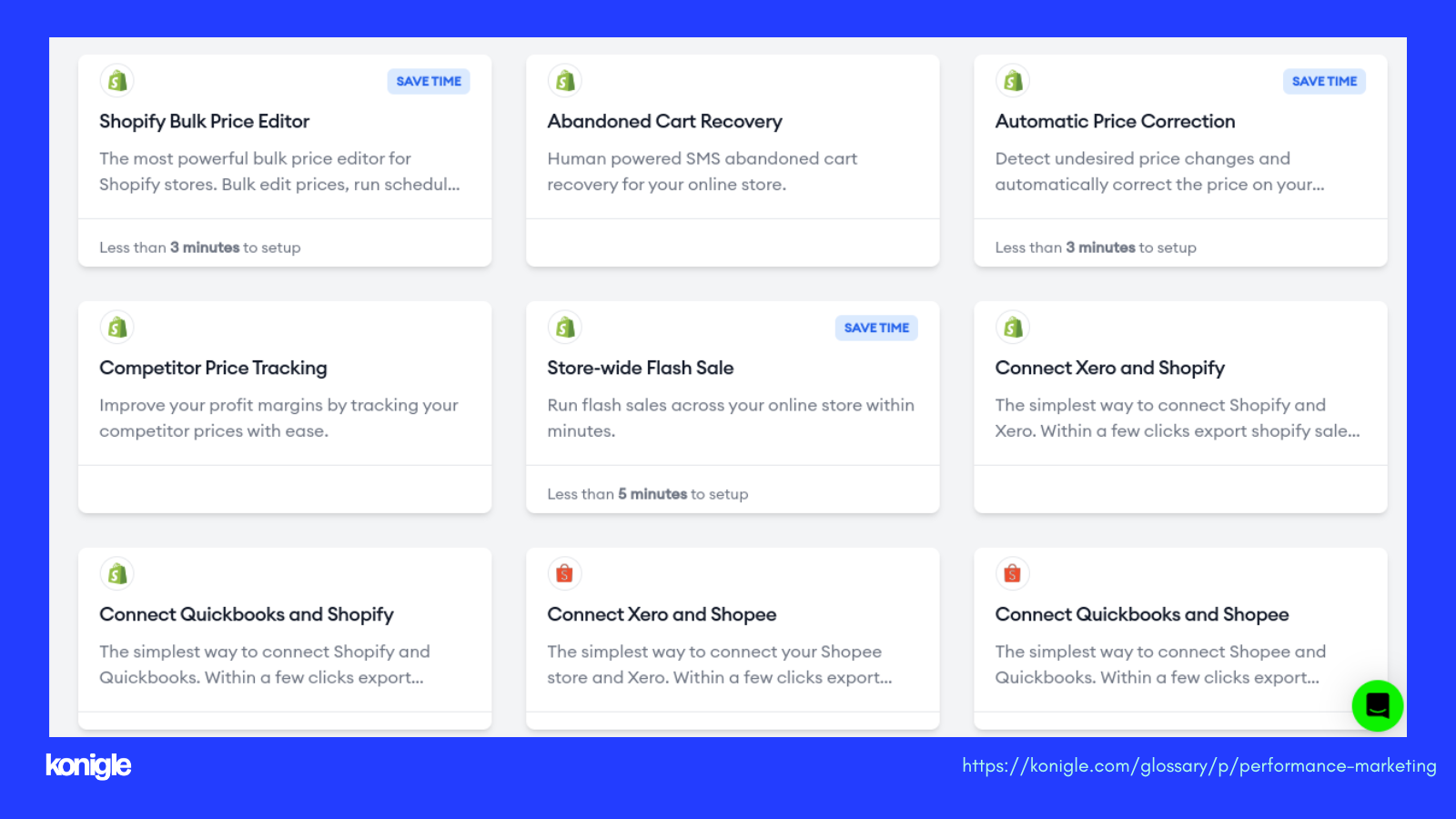 How does performance-based marketing work?
Performance marketing works when advertisers connect with marketing agencies or companies to place advertisements for their company with different marketing channels like social media, SEO, content creation, and many more.
Advertisers mainly focus on the below channels for advertisement and pay according to their performance.
Channels for Performance Marketing
Banner Ads
Native Advertising

Content Marketing

Social Media Marketing

Search Engine Marketing

Video Marketing
Few different ways to pay
Cost per click (CPC)
Cost per impression (CPM)

Cost per Sales (CPS)

Cost per Leads (CPL)

What are the benefits of performance marketing?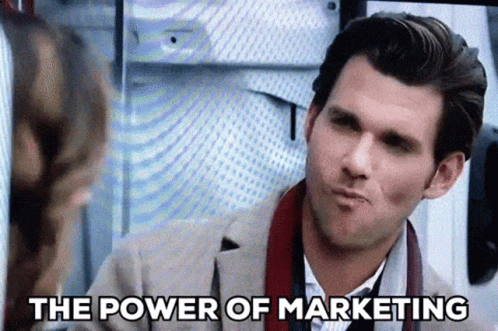 1. Targeted: For products or services having high search demand (eg, golf gloves which has almost 110k searches in 2022) or if you're selling custom t-shirts for brands (eg, targeting Facebook group admins of brands), performance marketing would be beneficial.
2. Measurable: It is much easier to measure which paid online marketing campaign works or not, as it's very straight forward to track clicks, conversions, and more.
3. Pay as you go: You control what you pay and when you pay when running paid online marketing.