What is a qualified lead?
A qualified lead is your potential buyer(or customer) for whom you have actually created your products to sell. Every online store has its own criteria to identify qualified leads based on their goals and objectives towards products. You cannot pick one particular criterion for qualifying leads.
To connect with potential buyers, a store has to define its qualified leads objective clearly. You must invest a lot of time to identify your potential customers or leads. Your qualified leads are mostly recognized by sales and marketing.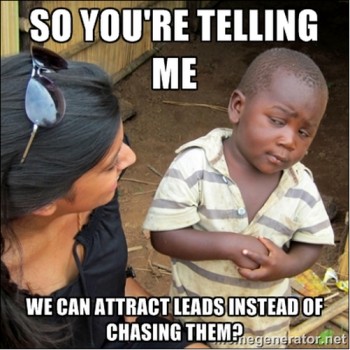 The potential customer follows the following characteristics:
Download content like an ebook
Fill out forms of details

Always try product demos (or ready for checkout)

Spend time on your eCommerce store

Repeated visits every time

Marketing qualified leads vs. sales qualified leads
There are mainly two types of qualified leads and both are equally valuable, but they represent little different points in the leading process.
Marketing qualified leads are users that are considered to be a good fit for your products and have taken the first step towards becoming your potential customer. For eg, you might consider a visitor who downloads an ebook to be a qualified lead.
Once a marketing-qualified lead is showing interest in your products or in-store then they become a sales-qualified lead.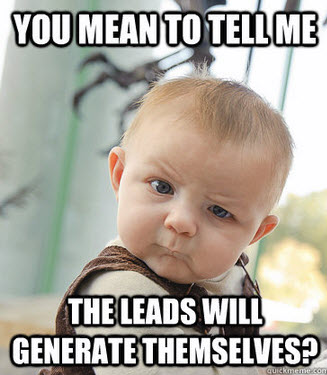 For eg, If after a visitor downloads your ebook they also read two of your posts and request a demo of the product they are considered a more serious lead or sales-qualified lead.
Understanding the difference between these two qualified leads will help you manage the sales funnel of an eCommerce store more effectively and identify the leads that are ready to become a shopper.
Qualified Lead actions
Following is some action taken by the qualified lead: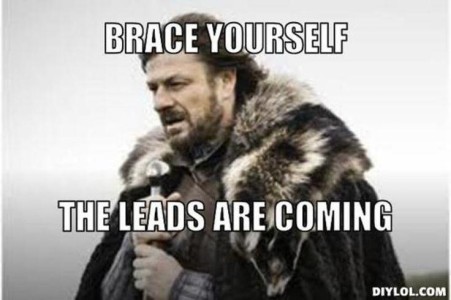 download software and free ebooks
Filling out some online details forms

Submitting an email id in a newsletter

Adding items to a favorite wishlist

Adding items to the cart bag

Repeat again and spend time on your store (website)

Clicking on an advertisement to find your store

contact you to request more info.

Konigle's Shopify Back in Stock Alerts increase sales by 5% and improve margins by 10% basically they help you to generate more qualified leads for your eCommerce store.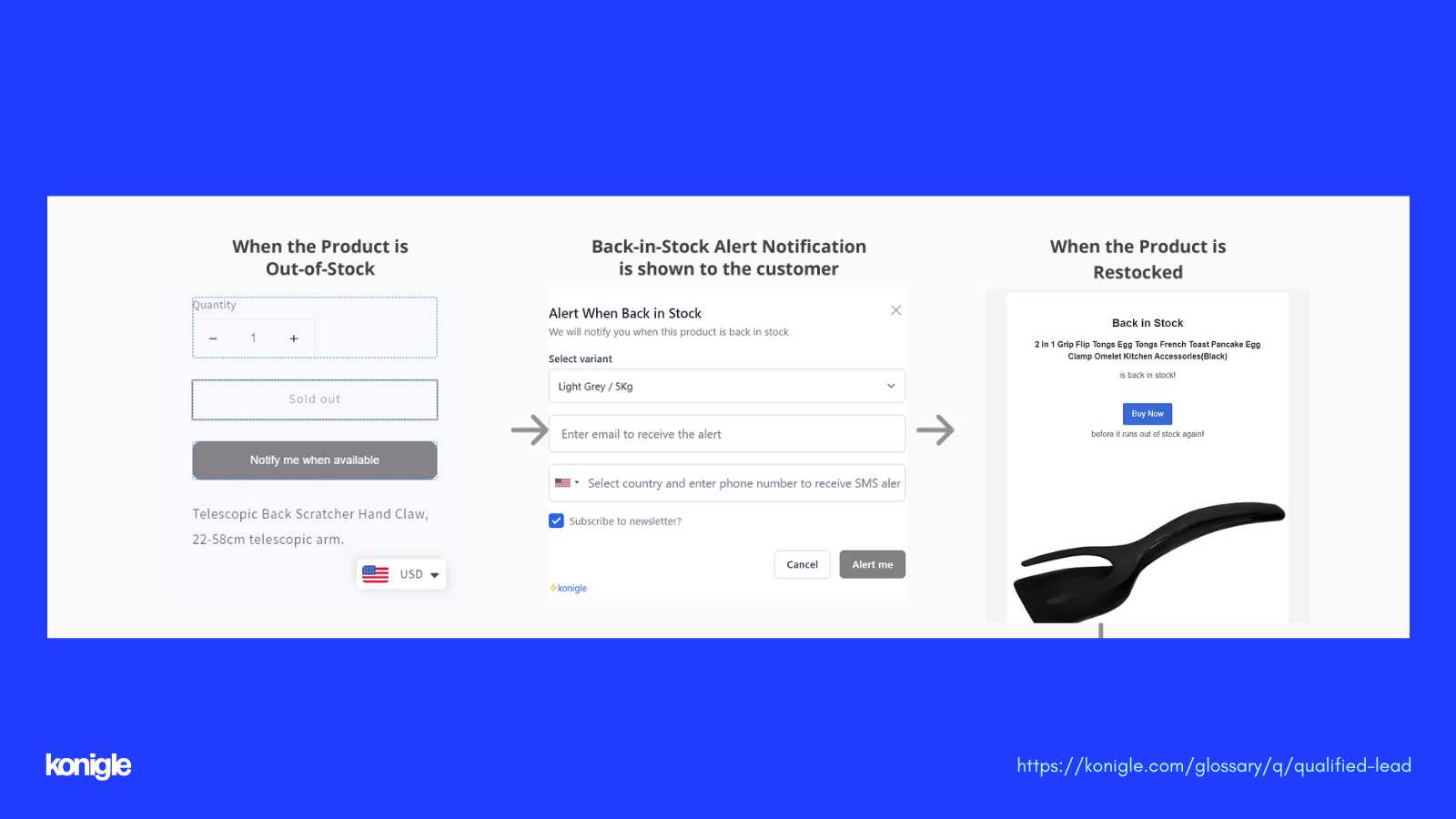 How do you determine Qualified Leads?
Here is the Best Qualified Lead Generation Strategy help you to generate more qualified lead for your online store.
Attract the targeted or right traffic to your store
Add pop-ups or embedded on a product page

Analyze the performance of each lead magnets

Convert leads to customers as soon as possible

Always send follow-up emails to leads

Segment best possibilities

Use the best qualification framework for leads