What is RPA?
RPA stands for Robotic Process Automation. Running an e-commerce store well can be very time-consuming. To make real money online, i.e. profitable revenue requires an online store to perform a lot of well-defined repetitive tasks consistently.
Hence, performing these profitable workflows consistently can be very challenging due to time requirements and the need for skilled human resources.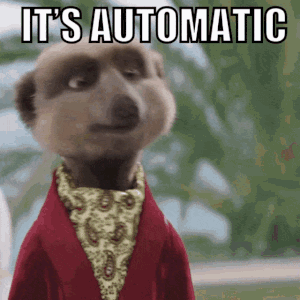 So, Using robotic process automation online stores can build integrated systems that can get relevant data from the shopper, alert issues, update inventory processes, and send order updates to shoppers in real-time.
Simply, RPA is to automate particular tasks that were previously handled by humans(store managers). Implementing the RPA in your shopee or Shopify store you need some tools to automate all processes.
Konigle's many seller tools are like software robots for your online store helping automate growth tactics with a few clicks.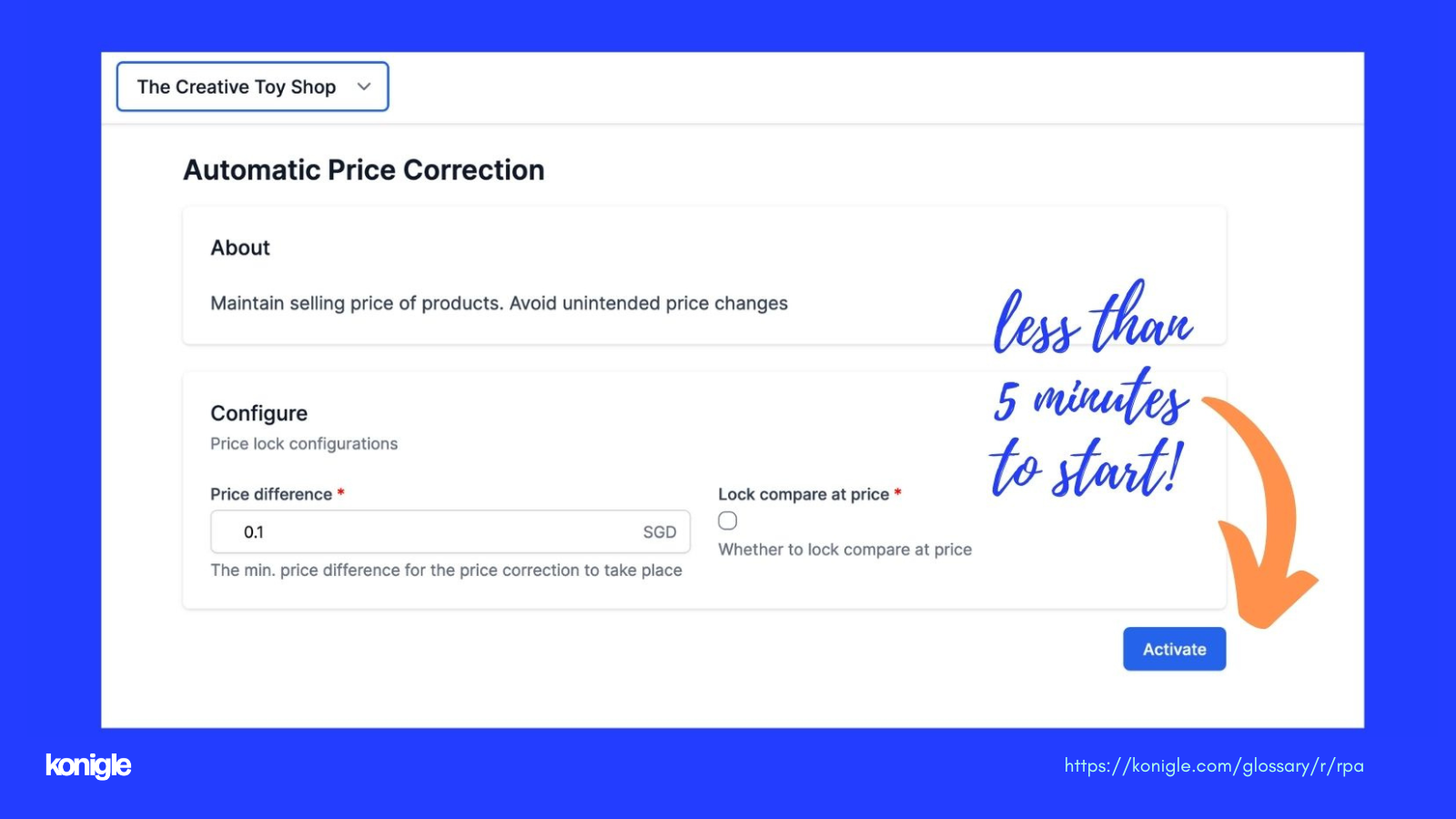 For example, Konigle's Automatic Price Correction tool detects undesired price changes and automatically corrects the price on your shopify store.
What are the benefits of RPA?
Customer personalization: Implementing RPA with chatbots helps in attending to shoppers more efficiently. With the help of RPA self-service options could be provided for good shopping experiences. Automation in order receiving and other things make purchasing easier for the shopper and that help in the increased footfall.
Competitor price tracking: Konigle's Competitor Price Tracking helps to improve your profit margins by tracking your competitor prices with ease. Basically, it automatically tracks competitor prices multiple times a day.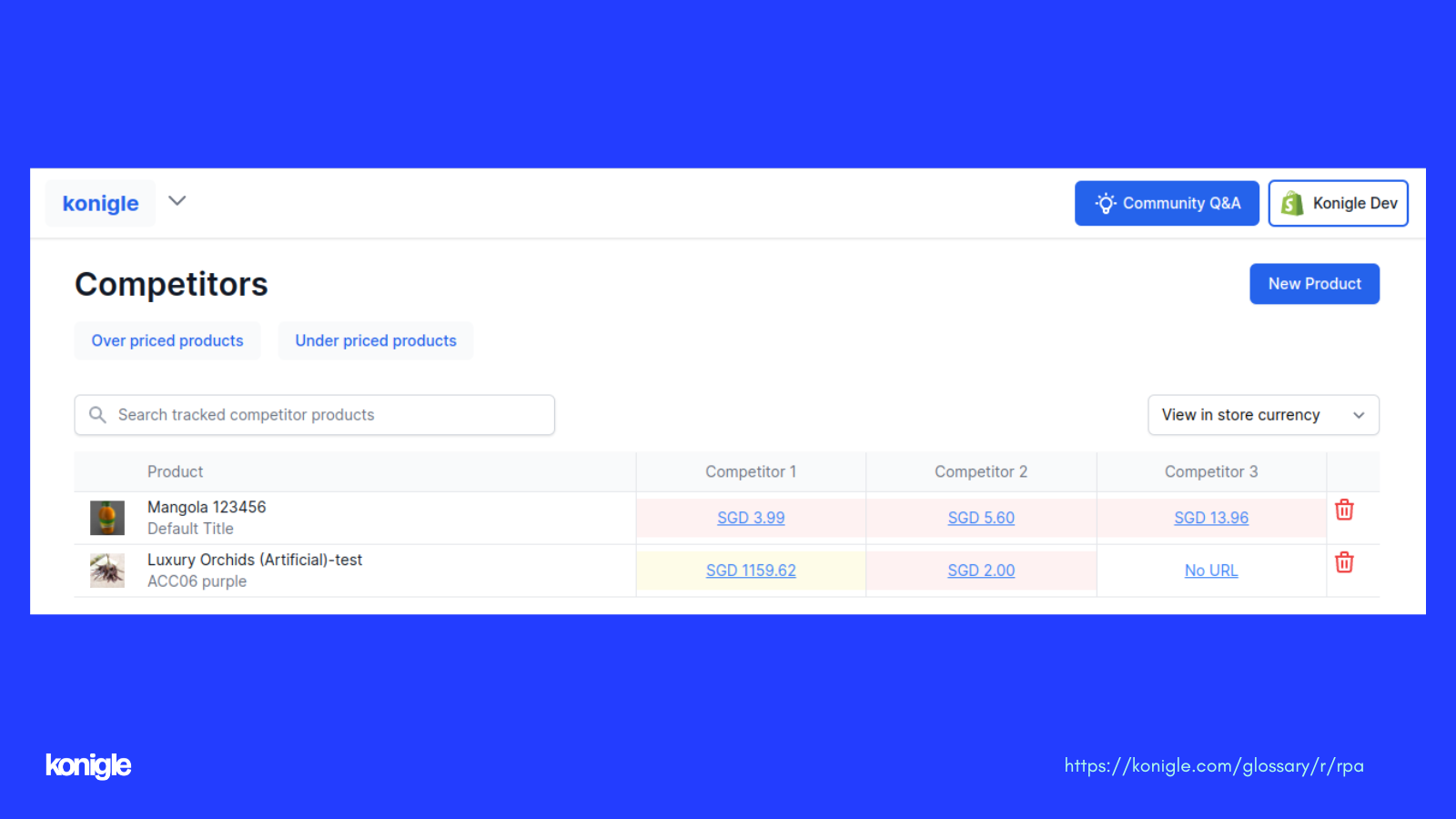 RPA for ERP: ERP is the backbone of any online store and extends to major business departments. An ERP with RPA provides Real-time analytics, Proper data updates and it will be a processing faster data.
Logistics: RPA provides a lot of benefits for logistics as it keeps an analysis of each and every step in tracking an item and also facilitates the speed of the process.
Marketing: RPA helps to automate various marketing things like sending emails to customers, automated web searches, updating existing shoppers' data, and carrying out other lead generation programs.
Where can I use RPA?
Personalized notification on interesting items.
Collecting and analyzing shoppers' reviews(feedback).

Proactive follow-ups by pushing relevant information to avoid the lost opportunity

Increase customer interaction with the store.

Product catalog creation.

Product categorization.

Competitive pricing analytics.

What is RPA vs automation?
Traditional automation makes utilization of APIs and other ways to integrate various processes(systems) while RPA uses software bots to recognize buyers' actions at the user interface level.
In the RPA vs traditional automation battle, RPA surely is further when it comes to turnaround time since the software can instruct bots to perform a specific action within a period.