What is seasonality ?
In e-commerce, seasonality refers to the predictable patterns of consumer behavior that occur at specific times of the year. These patterns can be driven by a variety of factors, such as holidays, weather, and cultural events.
For example, online retailers may see an increase in sales of winter clothing during the colder months of the year or an increase in sales of gifts and decorations around the winter holiday season.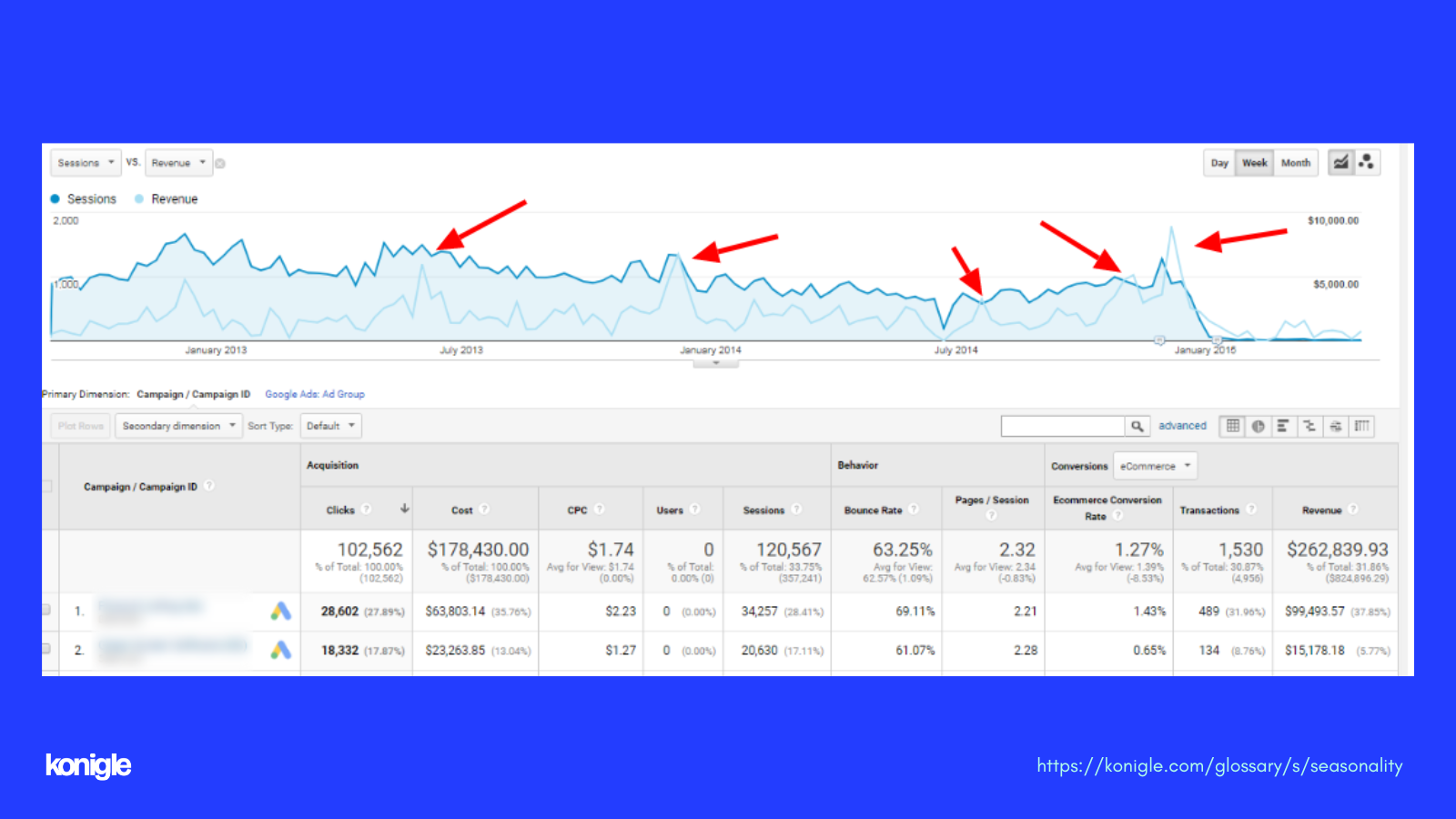 Understanding seasonality in e-commerce can be important for a variety of purposes. For example, retailers can use this knowledge to plan their inventory and marketing efforts, so they are prepared for the busiest times of the year.
They can also use this information to set prices and create promotions that are likely to be successful based on historical data. By understanding seasonality, e-commerce businesses can better anticipate and respond to changes in consumer demand, which can help them to be more successful in the long run.
Seasonal shopping days to remember
When we talk about seasonality, there are a few big ones to consider when planning out for seasonal holiday marketing strategy, including:
New Year's
Chinese New Year

Valentine's Day

Mothers Day

Easter

Fathers Day

BFCM

Ber months (In the Philippines)

Christmas

To know better and understand the impact of e-commerce seasonality on profitability, let's look at some best strategies to make the most of it across online selling.
What is a seasonal strategy?
As you know, a seasonal marketing strategy that is focused on a specific time of year. If you want to improve your conversion rate during peak seasons, you need to follow some strategies that give you good profit.
Create a holiday-specific shopping experience
Use FOMO techniques to drive sales

Help your buyers with useful content

Offer a longer return time

Offer holiday bundles

Give some rewards to your customers.