What is a wishlist?
A wishlist allows customers to create personalized collections of items they actually want to buy and save them in their user account (particular e-commerce account) for future purchases. Wishlists indicate a shopper's interest in a product without an immediate intent to purchase.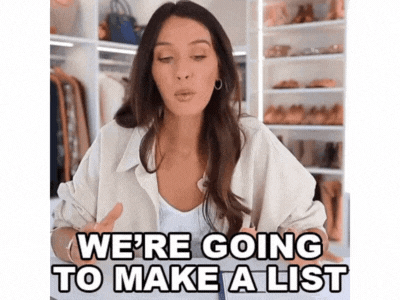 Having a wishlist option on an e-commerce site can reduce cart abandonment because it doesn't require consumers to make an immediate purchase.
Instead, your shoppers can add the items they're interested in, think about it for a while, and return back to their wishlist when they feel comfortable making a purchase.
Konigle's helps you with Abandoned Cart Recovery simply, our human agents engage shoppers who have abandoned carts on your store, by chatting with them over SMS.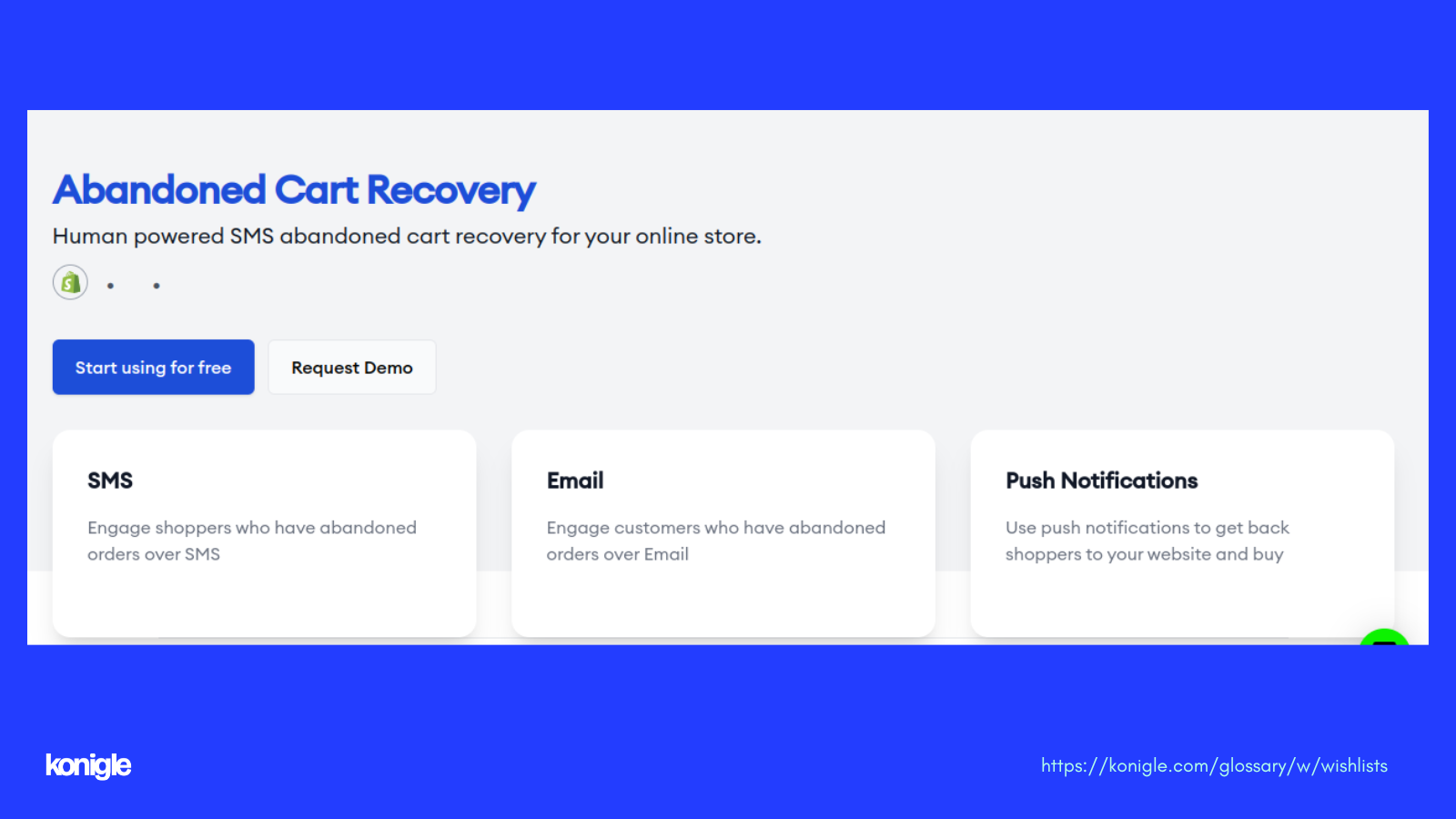 What's the benefit of a wishlist?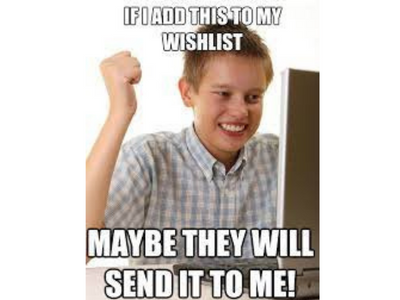 The most important reasons why your store needs to integrate this option are in order to increase your online sales.
1. Increases engagement

Wishlists act as a delicate reminder. By adding wishlist functionality, you're giving customers another reason to engage with you. Even if they don't make an initial purchase now in the future when they build their wishlist based on products, the positive experience makes your store memorable.
2. Increases retention rate
When shoppers build wishlists, they create their future selves for making a purchase. Many shoppers like to take their time and shop around before making their purchases, and wishlists can help like reminders where they found the best deals and come back to purchase which increases the retention rate of your store.
3. Increase sales
With more potential traffic to your e-commerce store, you're more likely to achieve your revenue goals soon. The best thing about the wishlist option is that shoppers can be used it all year and especially on special occasions that drive more sales.
4. Increase customer loyalty
If shoppers have already created a wishlist on your eCommerce store, they're unlikely to go elsewhere when it's time to make their purchase of products. They know that you have the product that they looking for, so they will return it.
Wishlist eCommerce best practices
Here are the most important practices for your store that help your customer to add products to their wishlist:
Place the wishlist option in the right position (Mostly top of your website)
Make it easy to use and intuitive to use

Confirm that the option works properly (Item has been added to a wishlist)

Make it easy to remove products that customers no longer want.

Allow shoppers to name their Wishlist

Include a share option so shoppers can send wishlists to friends and family

Make sure your wishlists are mobile-friendly

Utilize some popups to increase the use of Wishlists
Advantages of wishlists
Generate more leads
Improve user experience

Improve the conversion rate

build customer loyalty

Less cart abandonment