In this exciting blog post, we will delve into the incredible power of offering a gift with a purchase from an e-commerce seller's perspective.
Get excited to discover the magic of this strategy that has the potential to greatly boost your sales, attract a wave of new customers, and cultivate strong customer loyalty. Explore a wide range of effective tactics that can assist you in effortlessly implementing gift-with-purchase promotions and supercharging their impact on your business.
As you know, GWP full is "Gift with Purchase". This is a sales promotion technique where a customer is offered a second product for free on the condition that they purchase a larger value product.
In some cases, a free product may be offered in relation to the product being purchased, such as a free lipstick when buying a foundation. This can be a great way to introduce customers to new products they may not have tried otherwise.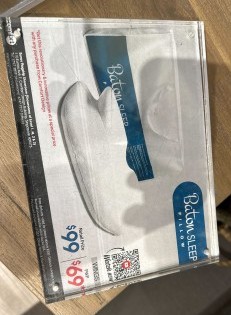 Some stores also offer limited edition products as free gifts with purchase, which can be a great way to get customers excited about a new product launch or exclusive line. By making customers feel valued and appreciated, stores can not only increase sales in the short term but also build long-term brand loyalty and customer satisfaction.
This is a very important difference, a Gift increases the incentive to buy the product it is paired with by increasing the overall value of the product, which is different from a giveaway, which is merely a nice to have.
For example, offering a free pair of running socks with a pair of shoes, may dramatically increase the chances of a purchase, or repeat purchase, than just offering say a pack of stickers for example.
There are several common examples of these promotions. These include offering a free gift with a minimum purchase amount, or a gift set with the purchase of a specific product or product line.
Sellers may offer a free sample or mini product as a gift with purchase. Limited edition gift-with-purchase promotions are sometimes offered to coincide with holidays or special events and can include anything from a free tote bag to a full-sized product.
Here are some bullet points that a seller could use to promote a GWP marketing offer:
Spend $50 and receive a free tote bag
Buy one item, get a second item 50% off
Free gift wrapping with any purchase
Free shipping on orders over $75
Spend $100 and receive a $20 gift card for your next purchase
Limited edition product available only with purchase of another item
Buy two items, get a third item free
Exclusive access to a private sale event with any purchase
This can also be a great way to move inventory that may not be selling as well as expected.
Below are some GWP technique implementation tips by retail guru Kar Tiong.
The GWP marketing technique is used for introducing new products or increasing the probability of purchase of a product.
This technique has been used extensively by the beauty and cosmetics industry.
The gift should truly add value to the product, cannot stress this enough.
The gift should be representative of your brand and your values.
Time it right, for example, during the onset of Covid19, a brand I consult started offering face masks free with every purchase of T-shirts over $30. This was well received and now the brand is selling face masks as an individual product.
Make it explicit, under what conditions the offer is valid, in fact, update your product listings to reflect this. Or use the Konigle Bulk Price Editor to automate updates of product listings and manage the GWP.
Inform your customer base, make sure to make some noise, and promote your GWP to your customer base, to make it easier, you could just use the Konigle email feature to inform your email list about the GWP in seconds. Love this feature!