What is fulfillment?
Fulfillment of orders happens when the interaction between the e-commerce store and the shoppers gets closed for the ordered items.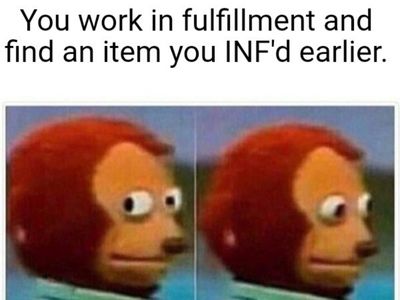 If a shopper orders a product on your eCommerce store, it must be shipped within a specific time and at a special price.
This process can be done in-house by an eCommerce business or outsourced to a third-party provider and it usually charges by weight, dimensions, storage, or some other combination.
Konigle's Shopify Bulk Price Editor helps you to set a special price or edit prices in bulk, run schedule promotions, and roll back prices with a click.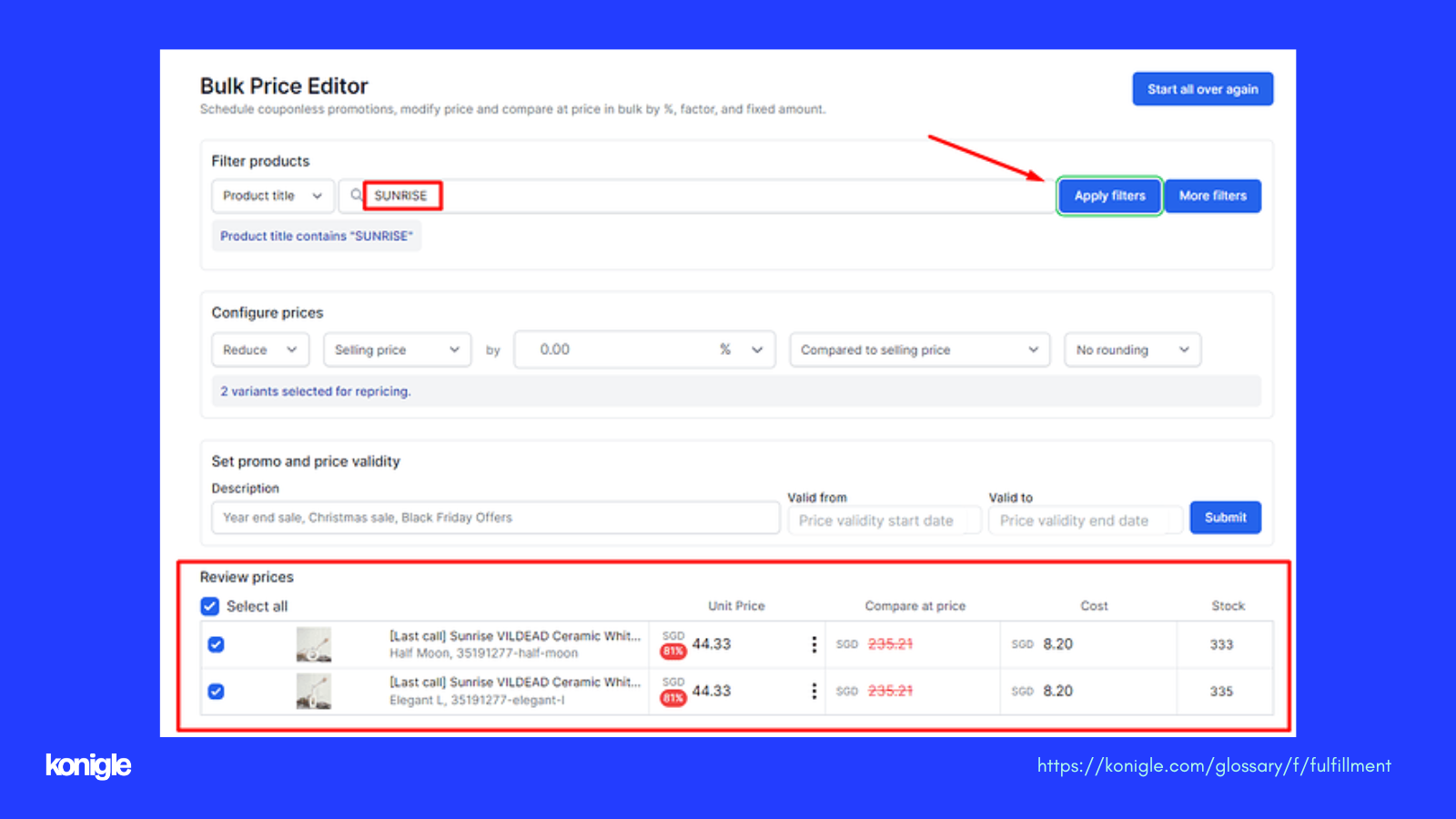 eCommerce fulfillment process
There are many moving elements are present in the fulfillment process that makes up the entire process easy.
1. Receiving
Before you can complete orders from your online stores, you need good inventory and If you choose to fulfill orders in-house, your inventory must be on-hand.
2. Inventory store
Storing products also known as warehousing is the organization and storage of your inventory. Good inventory storage will keep your items more secure. It gives the flexibility to deliver to the shoppers.
Konigle's Shopify Inventory Management tool helps you with intelligent inventory management that actually helps save time and increase profits.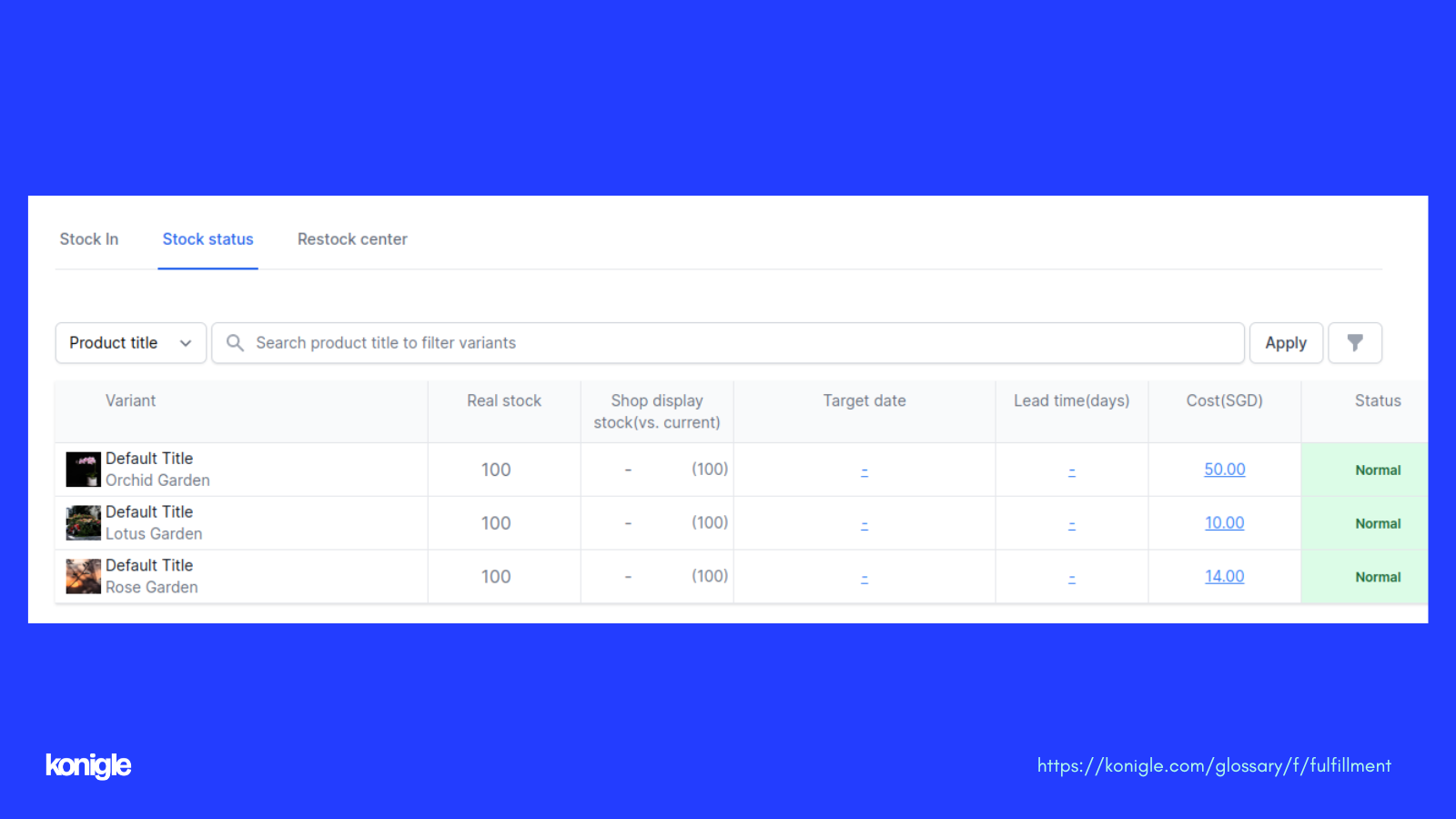 3. Order processing
These steps include picking or getting the items from where they are stored and next packing, or getting the order ready to deliver.
4. Delivery
Once the order has been processed or is ready to deliver, the merchant must get it delivered to the customer.
5. Returns
Many times a shopper returns an order, and you must be prepared to process it. They may deliver it directly back to your store or the fulfillment provider where it will be evaluated.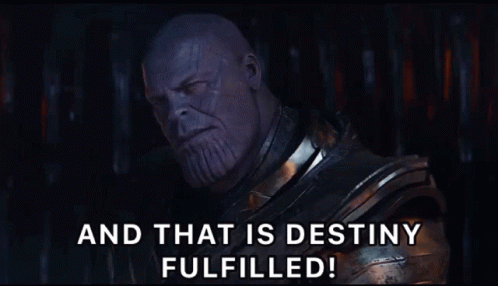 Types of Fulfillment
There are main 3 types of fulfillment are as follows:
1. Third-Party Fulfillment: The outsourcing order fulfillment process is known as Third-party fulfillment. Third-party fulfillment manages everything from getting inventory from stores to order fulfillment for the customers.
2. Self-Fulfillment: Merchant fulfillment is also known as self-fulfillment or in-house fulfillment and it includes handling order fulfillment on your own without any third-party involvement or help.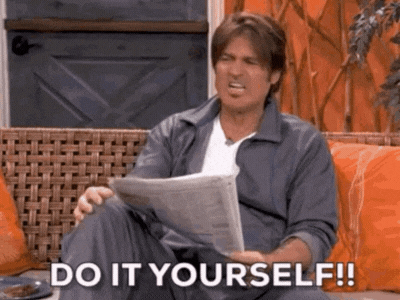 3. Drop Shipping: Drop shipping is also an order fulfillment method where the order received is forwarded to the manufacturer, who then handles the shipment and other logistics processes. This method balances the fulfillment load between the manufacturer and the eCommerce stores.
Advantages of fulfillment
An in-house order fulfillment method is very cost-effective.
E-commerce store owners can have better control over the entire fulfillment process.

Fulfillment avoids stock-outs.

It allows easy and inexpensive customization.

Personalization is all processes to make the products unique.