BOGO actually stands for "Buy One, Get One". This is a promotional offer that many sellers in the fashion and beauty industries commonly use. The great thing about BOGO is that it allows customers to buy one item and then get a second item of equal or lesser value for free or at a discounted price. So you're basically getting two items for the price of one! Pretty cool, right?
The BOGO promotion is a great marketing tactic because it encourages customers to buy more items than they originally planned. It also helps you sell inventory quickly, especially for items that may be overstocked or not selling as well as anticipated.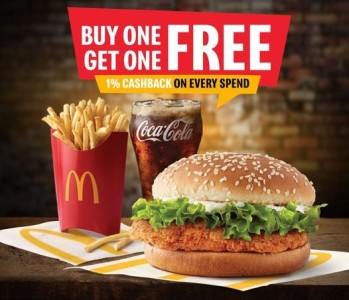 You're probably familiar with BOGO (Buy One, Get One) offers - they're super popular promotions that sellers like you use to attract customers and increase sales. When someone buys one product, they get another one at a discounted price, or sometimes even for free! It's an awesome deal that encourages customers to buy more products and become more loyal to your online store.
Take a moment to carefully review the details of the promotion and ensure that you are aware of any exclusions or limitations. Additionally, remember to compare prices with other online sellers to confirm that the deal you are offering is truly advantageous for your customers.
When you're promoting a BOGO sale on your online store, it's a great idea to use different channels to reach your customers. Some effective channels to consider are in-store signage, online ads, and email marketing campaigns. These promotions work especially well during peak shopping seasons, like Black Friday Cyber Monday, Ber Months, and end-of-season sales.
To help customers make the most of your BOGO offer, encourage them to carefully read the provided terms and conditions. This way, they can ensure that they are receiving the best possible deal. Be transparent about any exclusions or restrictions, such as item quantity limits or the need to purchase specific products to qualify for the discount.
Below are some BOGO implementation tips by retail guru Kar Tiong.
The item offered free is usually of the same time, priced the same, or at a lower price.
The second item is usually offered for FREE, which is sometimes referred to as BOGOF in countries such as the UK.
BOGOs work well for items that are easy to pick up psychologically by one person, like in fast fashion, and polo tees. Shoppers can easily buy the same tee in different colors.
BOGOs usually don't work well for items like formal shoes unless it's a group buy scenario.
BOGOs work well for higher-margin items.
Interested in running a BOGO promotion on your store? Sign up now for Konigle to get started here. You can also check out the video below for details on promotions on Shopify.