In this edition of Learn from the best series, we have a Casper marketing case study. They're an American e-commerce company that sells sleep products online and in retail locations in the US. They get an estimated 1.9 million visitors per month according to Ahrefs. Why is Casper so successful? We analysed casper.com and found profitable tactics that e-commerce stores can steal from.
Here are 3 tactics that any e-commerce store can use to boost profits.
Casper has a clearance collection on their website dedicated to selling products at very attractive discounts of up to 50%. This is a great marketing strategy for when businesses want to boost sales and prevent dead stock. The clearance tab that is coloured red on Casper's website is also a good way to draw potential buyer's attention at first glance.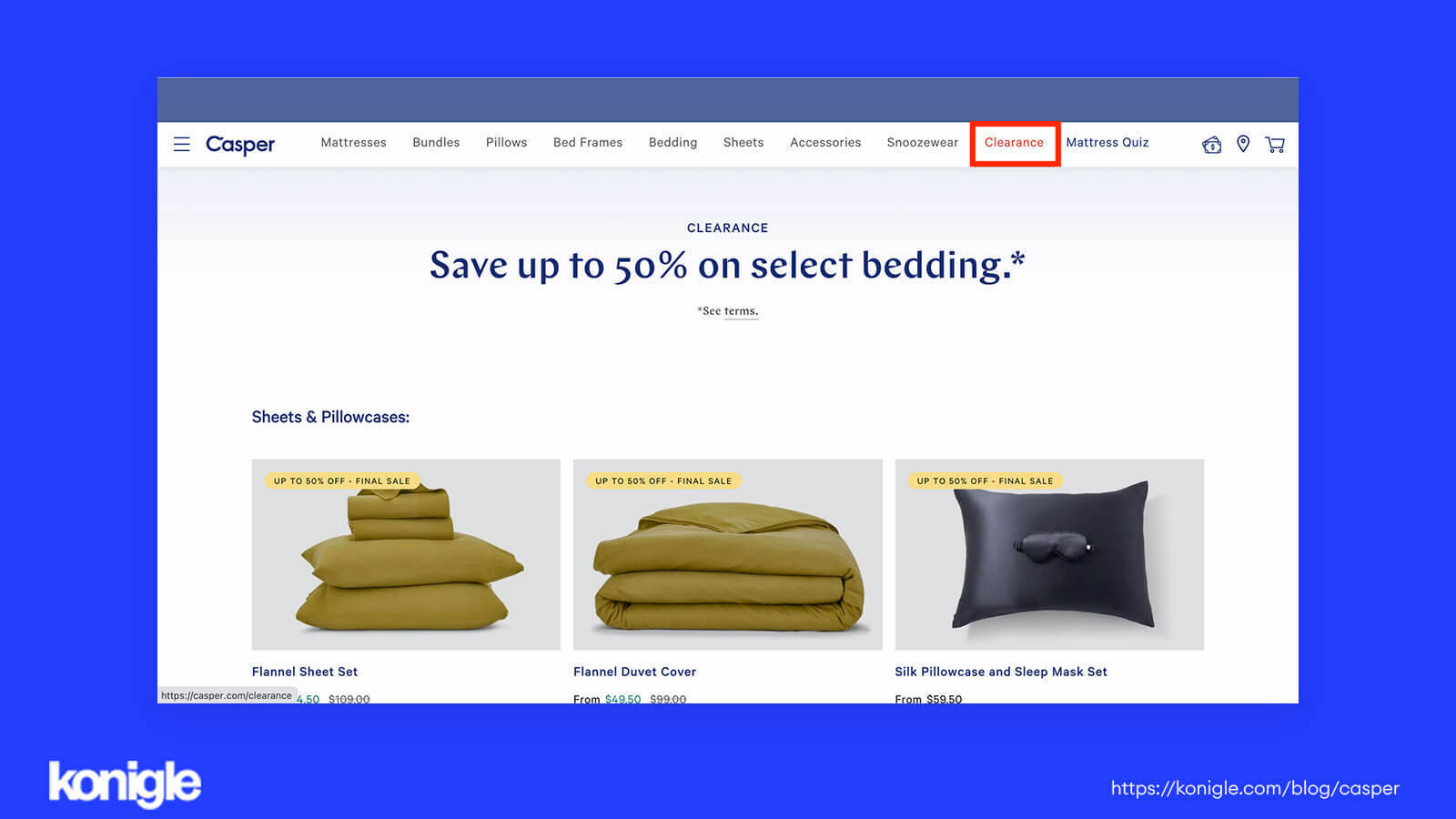 If you would like to implement the Clearance Collection Strategy on your Shopify Store, you can simply implement the 'run flash sale' tactic (one of the many tactics Konigle provides) under the pricing power strategy or use the Konigle's bulk price editor tool to edit selling prices, add tags on discounted products and show them on the Clearance Collection Page.
Here are some videos on how you can run a sale using the Konigle Bulk Price Editor tool:
Product bundling involves combining several products into a package sold at a discounted price, either bundled together as an upsell or cross-sell. It's a great way to not only boost sales & average order value (AOV) but also grow customer loyalty as they get to try more products at once.
Casper practices mixed bundling (combining products sold separately at a reduced price) and has a Bundles collection that highlights the bundles available for potential buyers to easily browse through.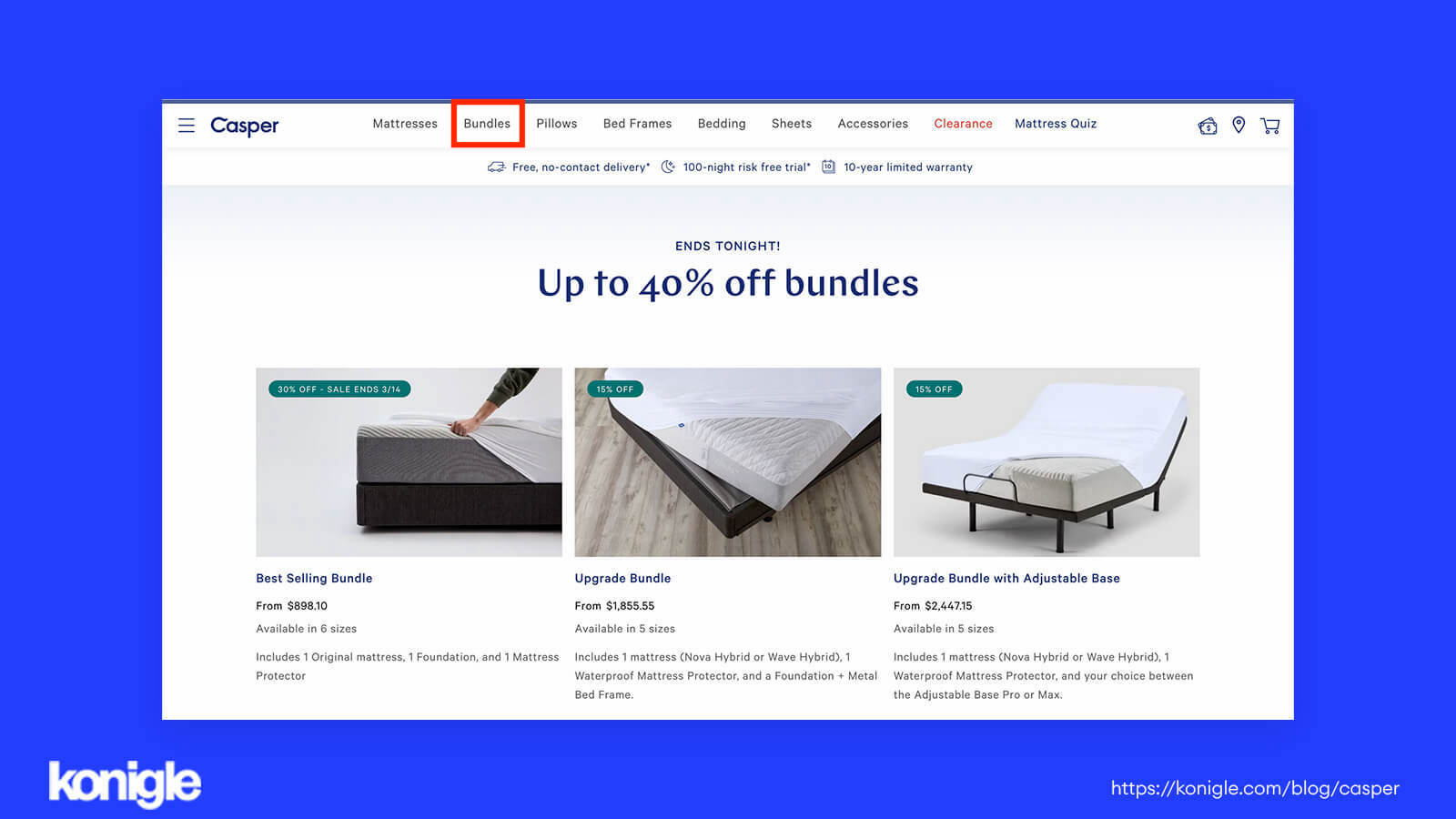 A major consideration that causes online buyers to be hesitant when purchasing from an e-commerce store is the inability to get their hands on the product. A way that e-commerce stores can use to break through that barrier is by offering a no questions asked free return policy over a short period of time post purchase. Casper gives their customers 100 nights to try their mattresses for free. Returns are free and easy anytime after the 30-Night Adjustment Period.
Having said that, a return policy on it's own to improve conversions simply isn't enough! When e-commerce stores add measurement charts for their products, interested buyers can have a better visualisation of how the product would look like in real life. This in turn helps reduce the need to raise a return requests and hence improve overall profit margins.