What if I told you there was a way to get leads and or sales for your business 24x7 and 365.25 days a year, even when you and your employees were sleeping?
The way to get these leads and sales profitably is to build a website for your business that is optimised for organic traffic. That is, to attract visitors that discover your website from search engines, who may be interested in your product or service. This is what makes a website good. 
1. A website that is built on technically solid fundamentals: Lots of website builder platforms exist that help you build websites, but few truly excel at making it easy to have solid SEO fundamentals without getting into code.
One example of such a website builder is Konigle. It uses AI (just like ChatGPT) to help make websites technically strong. Here's an example of a website we ported for a company recently. We ran a Site Audit using Ahrefs, the gold standard for SEO software, by just recreating the old website on konigle.com. Previously built on wix.com (another website builder) the website below saw an almost perfect health score and ~30% improvement over wix.com. This is without using additional plugins, or customizations outside of the default template. Konigle websites are SEO optimized by default.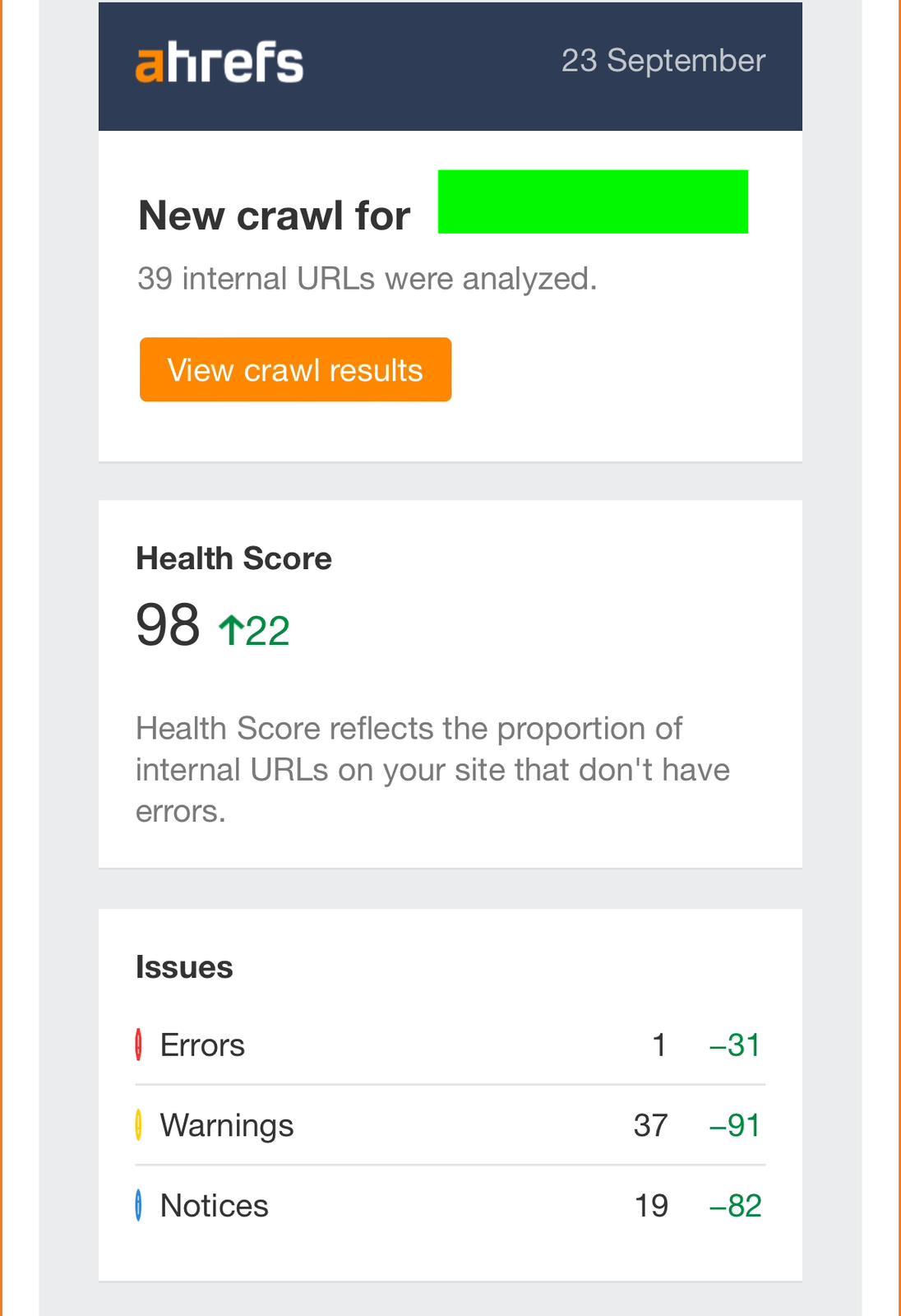 2. A website that makes it easy for to you publish content often: Once the website is built on solid technical foundations, another really important aspect is being able to publish SEO-optimized content often, the bedrock of getting potential customers to your website profitably. Here's a website that publishes content often and has grown traffic and revenue significantly in 2 years, by publishing often

3. A website that has marketing automation built in: Tobi Lutke, the founder and CEO of Shopify (a website builder platform for e-commerce) has this to say about making money using the internet.

A website builder optimized for businesses should be able to make it easy for you to collect emails and send newsletters or marketing emails. For example, a website should ask for emails from your website visitors without making it difficult to browse the website. Some examples are exit intent popups, popups that show up after browsing a certain % of a given page, and automation to validate and store these emails. Then, you can create sublists such as by country, ability to pay, device type etc. to target your audience list with different marketing messages.
4. A Website that has no Agency lock-in: When you use a website builder with no agency lock-in, you have more control over your website's design and content. You can make changes to your website whenever you want, without having to go through an agency. Not only that, you can also save money on website design and maintenance fees. Hence, a website builder should allow:
Backups - Mistakes happen. If you make mistakes you can easily revert to a working version.
No need to code - We have seen so many clients come to us helpless and frustrated looking for a developer for a website built in a programming language that nobody wants to use or learn. Hence, the store builder platform should be code-free.
Easy to port out - Similar to an agency lock-in, we believe there shouldn't be a lock-in to a website builder platform. Hence, the website builder should allow a simple one-click port to another platform of choice.
5. A Website that focuses on performances rather than looks: Here's the biggest secret of them all. Websites don't help a business make money by how they look but make money by how they rank in search engines. A website's search engine ranking depends on:
Knowing your customer - This is where we start, we help you identify your ideal customer. We talk with you to understand who they are, what they care about.
Writing and creating content for your customer - We then work with you to create content that your ideal customer may be looking for and would love.
Website that is easy to use - A lot of times brands make the mistake of spending time and effort trying to build a website that has pretty visual effects, cool transitions and information placed all over the place. This does not work! People are accustomed to expect websites to work in a certain way and get to information fast. That's what needs to be kept in mind. Look at nike.com or even amazon.com. Function over form, that looks professional.
Mobile-friendly - The website should be easy to use on multiple screen sizes.
Website that is fast - The website should load fast.
We strongly believe that websites should be focused on getting results rather than just how they look. A brand is built through trust, integrity and values conveyed by your high-ranking content rather than how different your website looks. 
Based on the above insights we have created this comparative table for you to make an informed choice: