What is SEO and its purpose?
Seo stands for search engine optimization. Seo is help for better page ranking as well as a better experience for the user. It increases your presence on search engine platforms (eg., Google, Bing, Yahoo, etc.).
When people search for some information, products, or services related to your business in Google, Bing, and other search engines then SEO helps visitors to take to your website's best landing pages to match the search.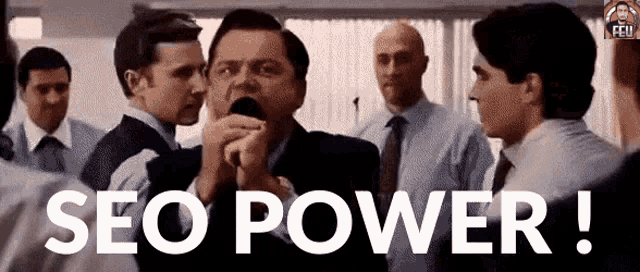 SEO is all about making improvements to your website's structure, landing pages, and content so it can be discovered by people searching for what you have to offer, through search engines.
How does SEO work?
Search engines such as Google and others use bots to crawl pages on the web (each page of a website is crawled by bots) and collect information about those pages. after collecting the information and structure of pages search engines index them on the web (for search results).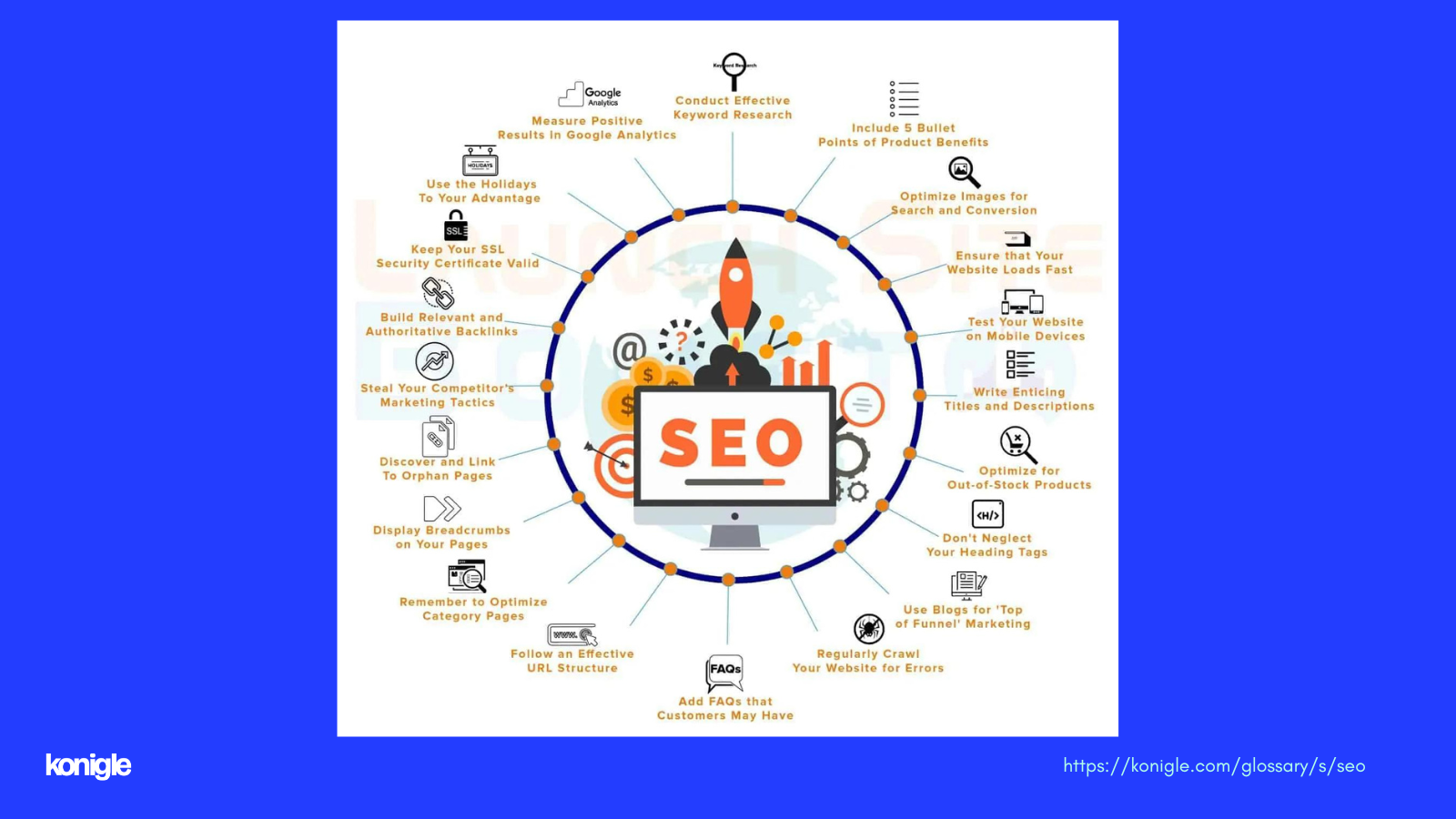 Search engine algorithms analyze pages and use more than hundreds of ranking factors or signals, to determine the order pages should appear in the search results.
The search algorithms are designed to authenticate the web pages and provide a good and efficient search experience. Optimizing your website and content with these factors then it will help your pages rank top in the search results.
What are keywords for SEO?
SEO keywords are terms or phrases searched by users to find some information, product, or service. We all know in SEO, keywords are one of the important factors, and the right keyword research for the product is more complicated.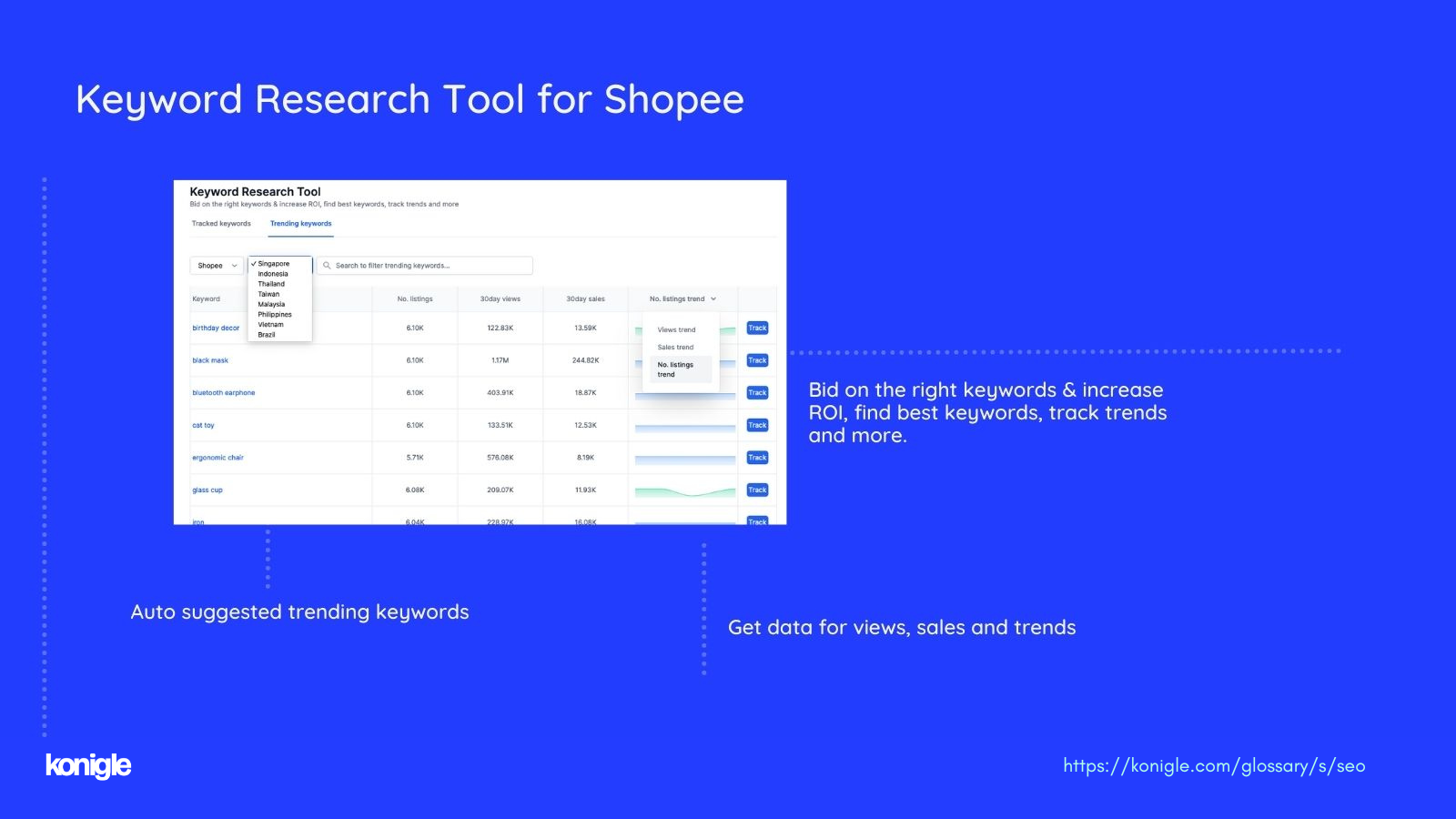 Konigle's Shopee Keyword Tool helps you to bid on the right keywords & increase ROI, find the best keywords, track trends, and more. With that, you save time doing keyword research for Shopee and get trending keywords automatically.
Importance of SEO in eCommerce
Get more website traffic: If your site optimizing with proper seo then it will show on top pages and with that you will get lot of traffic according to your ranking and search volume which equates to increased brand awareness.
Get more customers: To get your site optimized, it has to best targeted keywords and the terms your ideal visitors or customer are searching so you get more relevant traffic that helps you to best conversion also.
Get higher ROI: You put money into your website, and into the search marketing campaigns that lead back to your website pages. SEO helps you to reduce your cost and give it back a higher ROI with targeted audience.
What are the types of SEO?

Some important type of SEO that help you in better ranking are Follows:
On-page SEO
Off-page SEO

Technical SEO

Local SEO

Video SEO

Image SEO