Have you ever searched for cheap flight tickets, only to come back later and find the prices have increased? Oftentimes, as an Uber user, you experience a surge in fares depending on the time of day. The well-known transportation app designates peak hours when fares are expected to be higher than usual. These peak hours vary by country, depending on the busiest time when users are likely to rush onto the app to book a ride. This is Dynamic Pricing in action.
Dynamic Pricing is a strategy where businesses adjust prices based on demand, cost, sell-by dates, and other factors. This allows businesses to set adaptable prices that maximize profit margins given prevailing market conditions.
Apart from using cost plus pricing and adjusting prices according to cost fluctuations, dynamic pricing can also be based on other factors such as :
Market Demand
Competitor Pricing
Inventory
Customer purchasing behavior
Seasonality (including special events or holidays)
Geography
Time of the day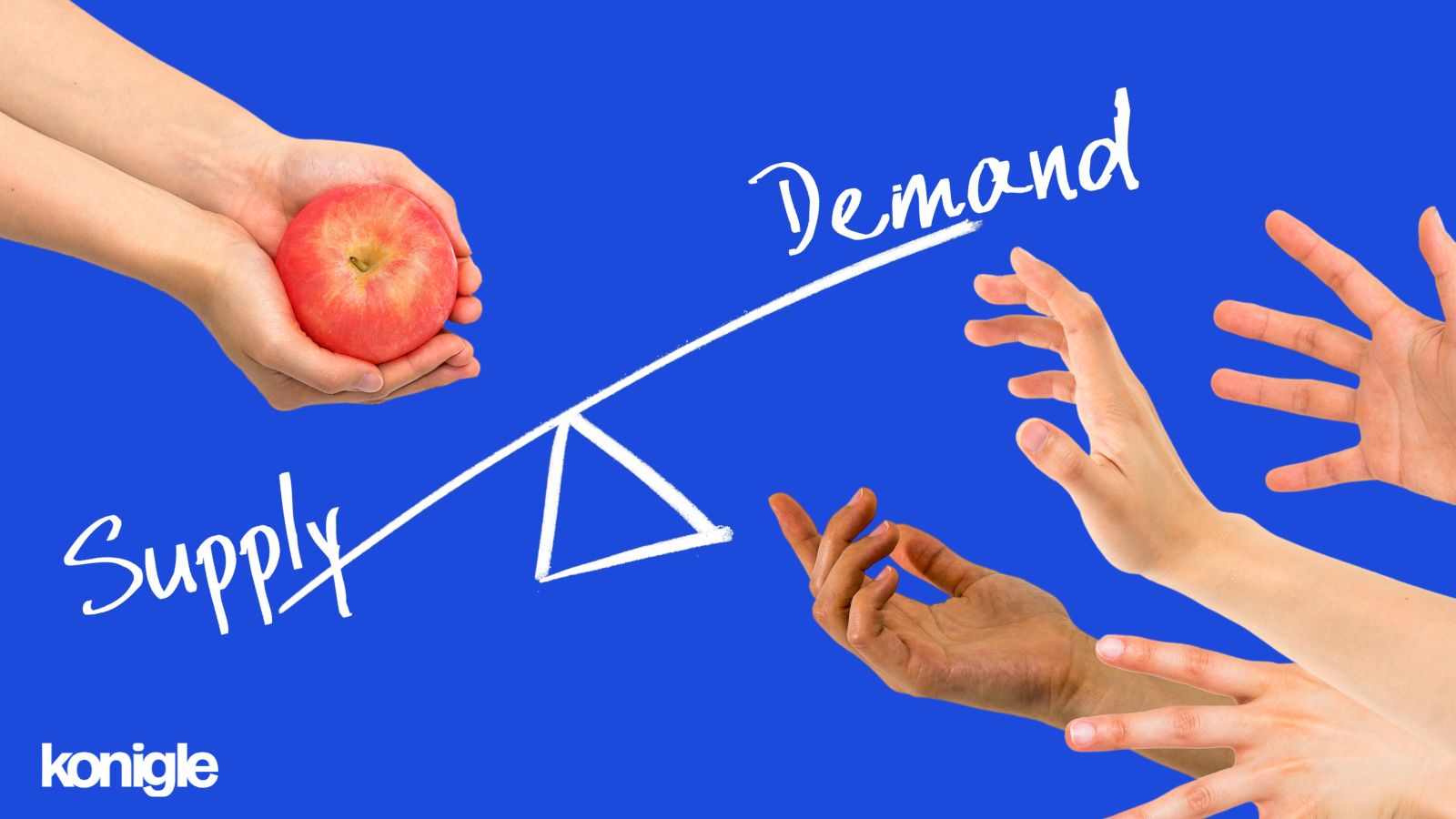 Here are some examples of dynamic pricing in the real world.
Seasonality: In Japan, hotel rooms during the Cherry Blossom season (from March 21 to April 5) are, on average, 30% more expensive.
Time of the day: In Singapore, you'll pay 25% more on top of your taxi metered fare during peak periods from 6am to 9.30am and 6pm to midnight.
Special Events: Let's take Boracay, a well-known island in the Philippines. Flight prices are higher during peak season, especially on the first week of May when LaBoracay is held to celebrate Labor Day (May 1st).
Customer purchasing behavior: Amazon, the largest e-commerce store in the US, reported changing its price 2.5 million times a day, taking into consideration its customers' buying habits resulting in a 25% increase in profits.
Here are few ways you can implement Dynamic Pricing on your Shopify Store.
1. Monitoring Competitor Prices. Monitor your competitor prices and price products competitively making sure your products are not over or underpriced.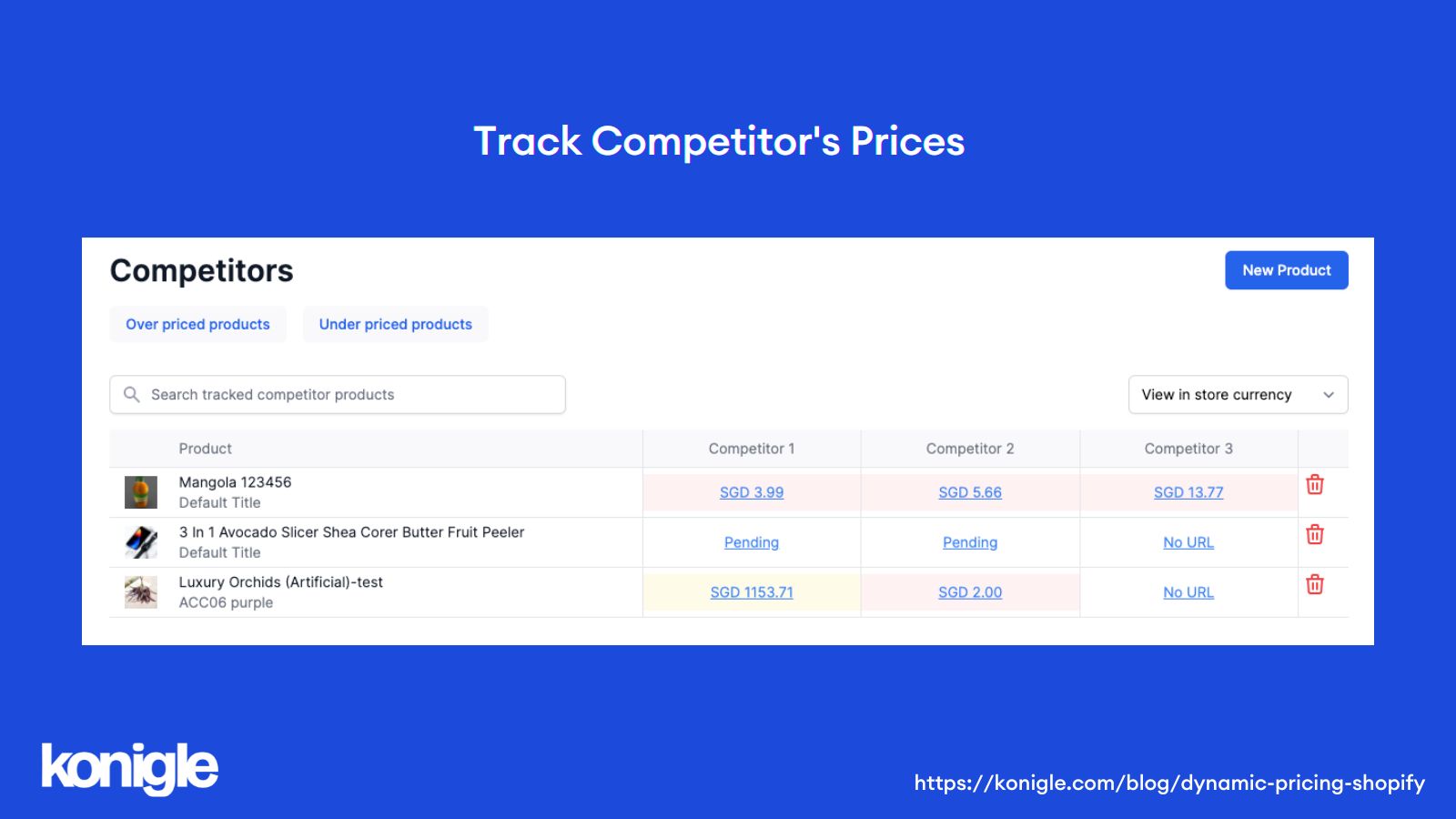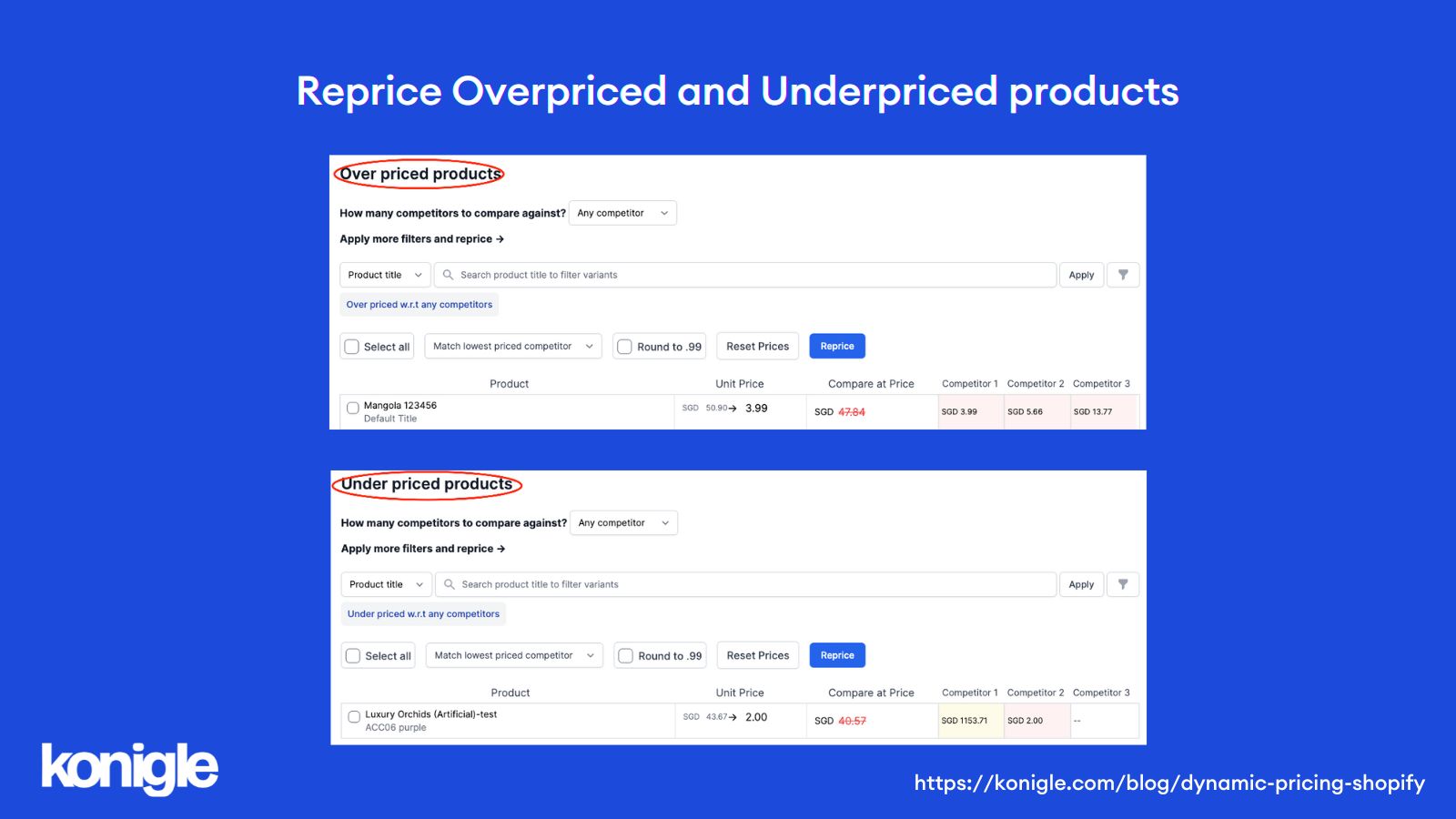 2. Price Skimming. Create pricing rules and such that increase or decrease prices with change in stock levels or time duration from a product launch or restock event.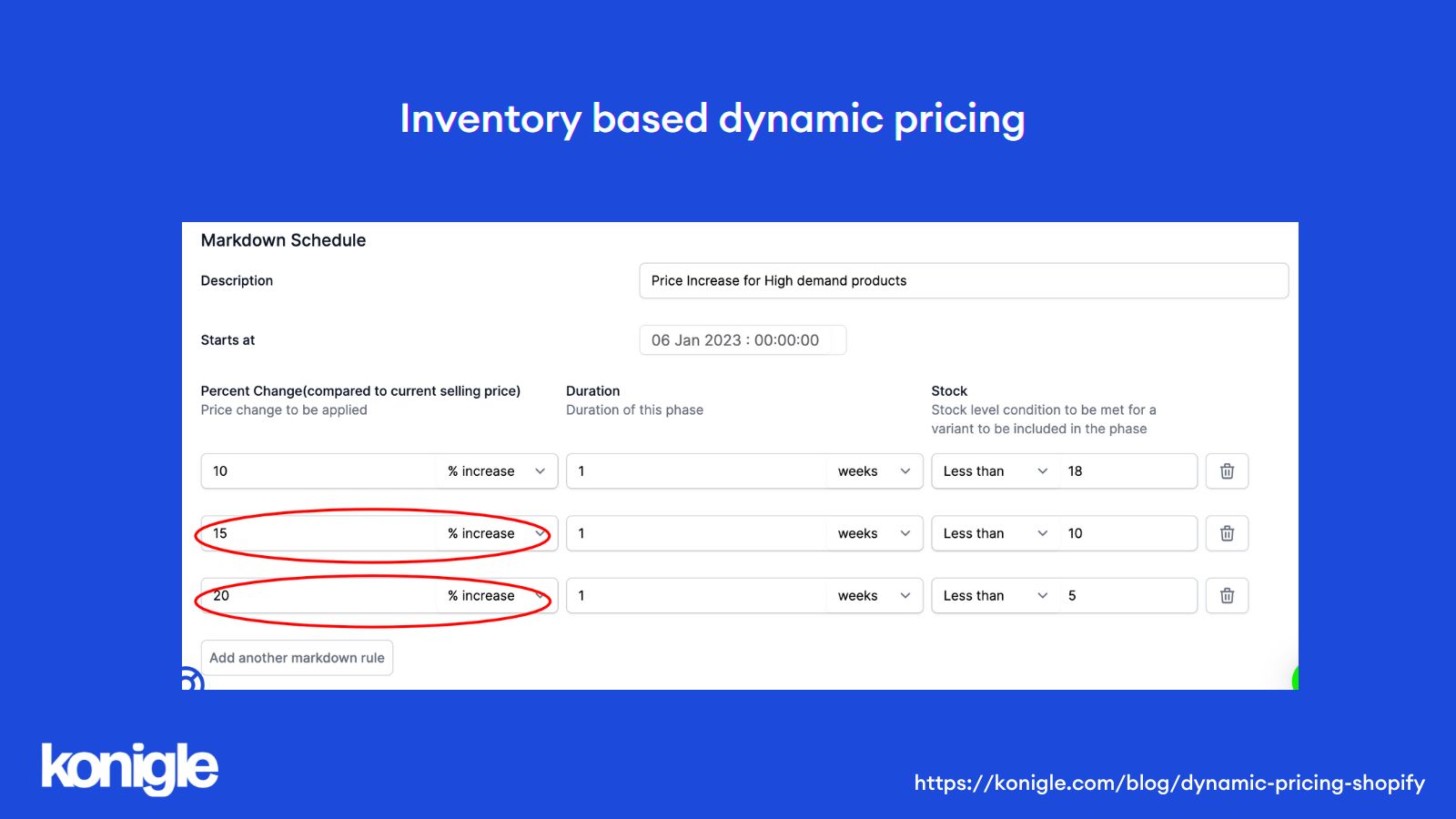 3. Set rules to preserve your margin by automatically setting prices when changes to supplier costs occur. Dynamic pricing should help to increase your margin and not the other way around. Ensure you're not selling at a loss by keeping prices up-to-date when there's an inevitable cost change from your vendors especially if you're dropshipping.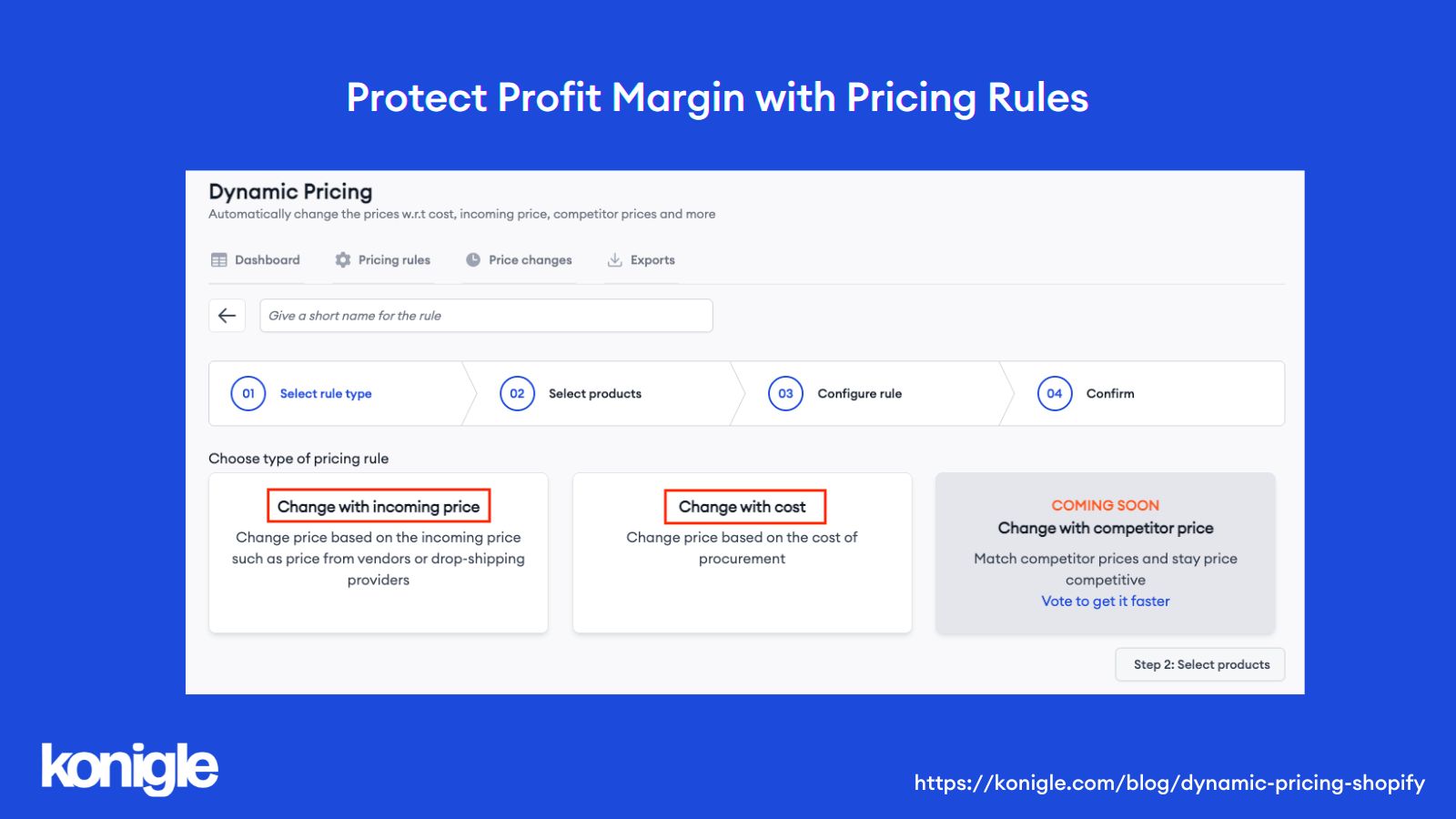 Dynamic pricing is a strategy that is proven effective in increasing profit margins. However, factors should be reviewed to determine if this is suitable for your business, to avoid driving away customers due to price uncertainty.