What is a flash sale?
A Flash sale is a discount on products or services for a short period of time. The main goal behind this sale is a strategy to get customers to impulse buy, increase sales for a short-term period, and attract more customers.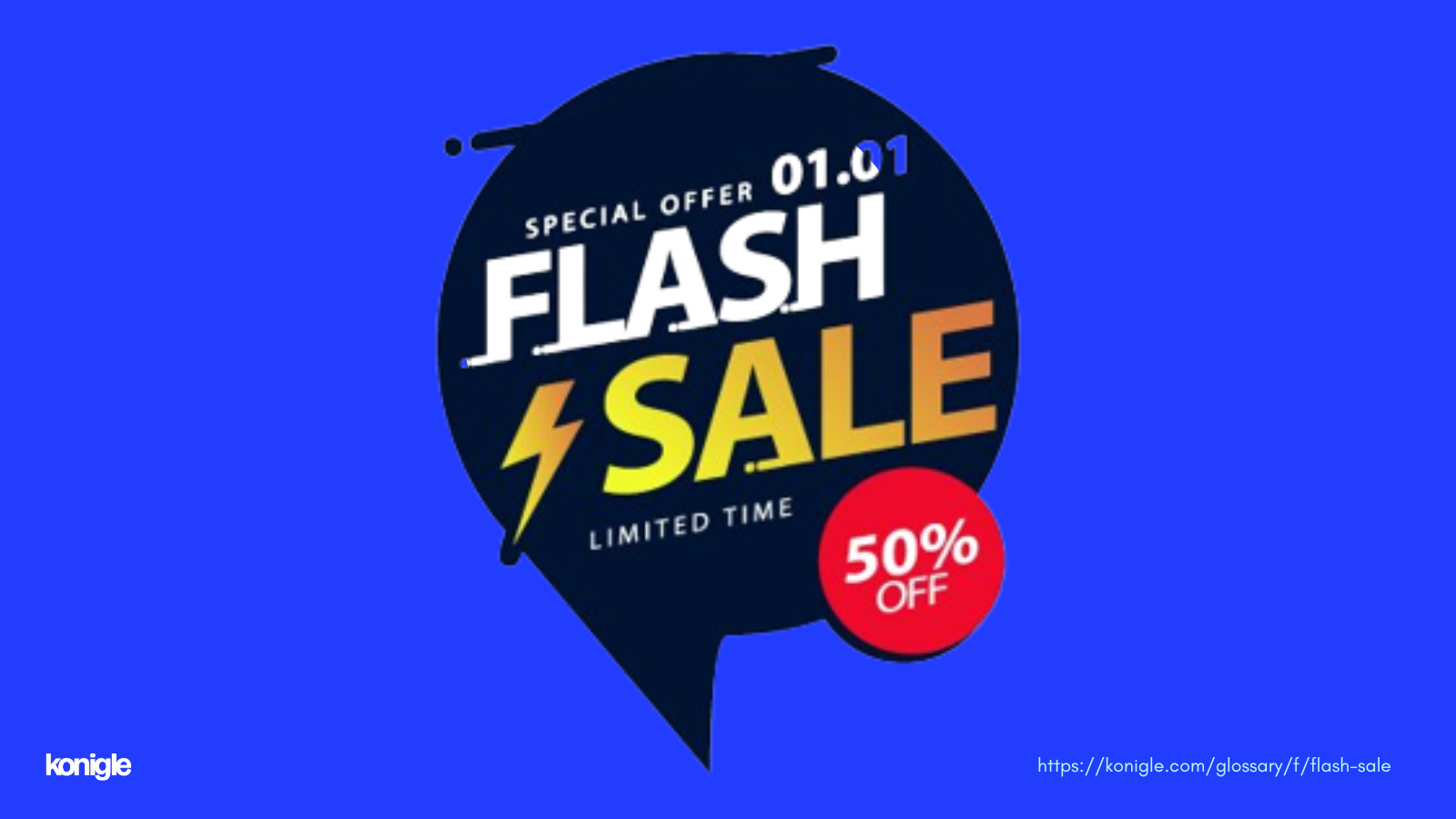 Flash sales provide excellent opportunities to sell a large number of products in a limited time period.  For example every year most companies in USA and Canada run flash sales on BFCM (Black Friday Cyber Monday) day.
The flash sale's high discounts and offers are promoted aggressively by companies and business owners.
How does a flash sale work?
A Flash Sale is an excellent opportunity to increase brand awareness as well as brand value. Flash sales highlight your store on deal sites and blogs all over the web and expand your visibility in the process.
For example, if you run your e-commerce store on the Shopify platform, you could use Konigle's Store-wide Flash Sale tool to run profitable flash sales.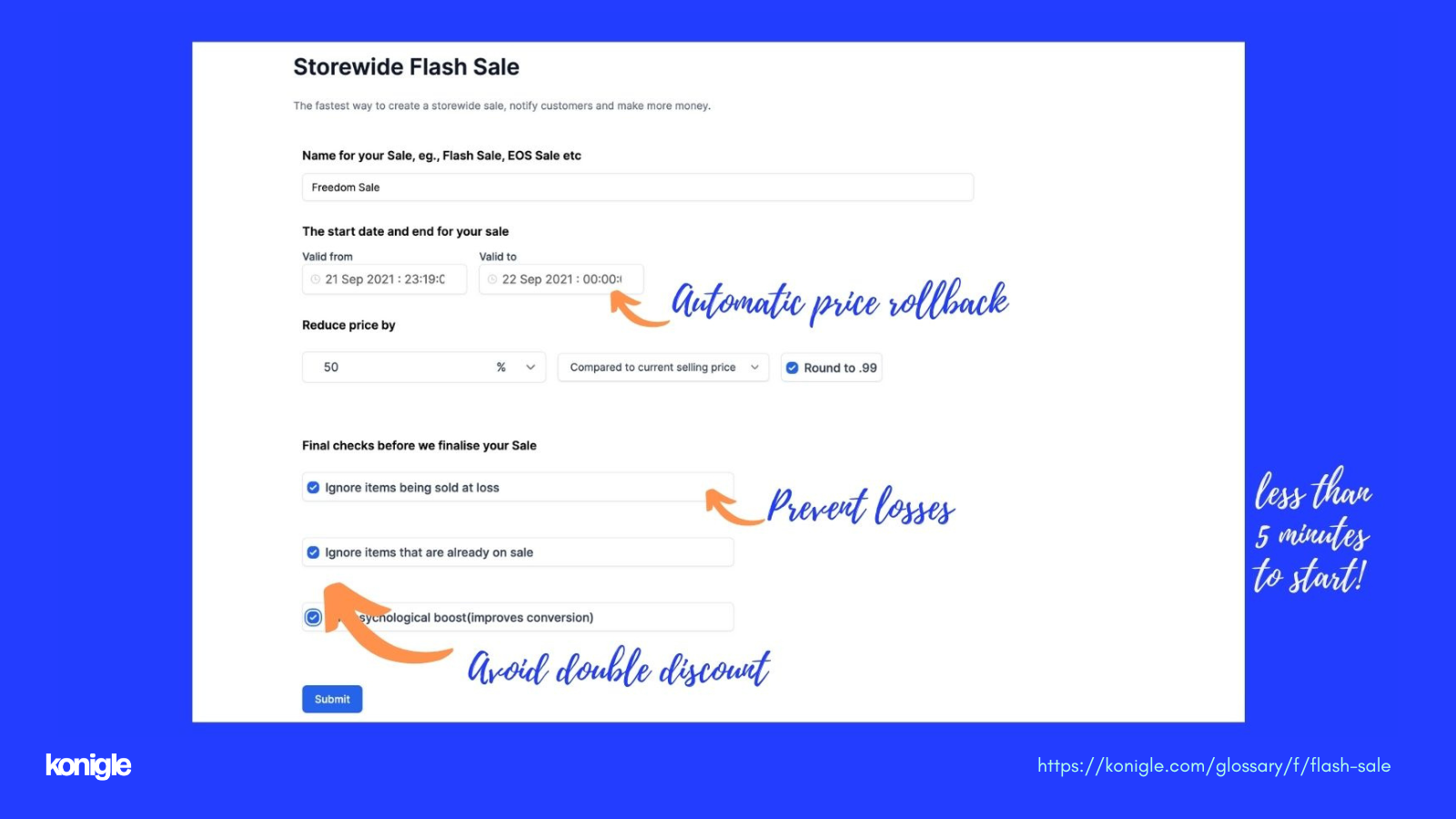 Basically, Konigle's store-wide flash sale shortcut makes it super easy to run flash sales in a reliable and efficient way, saving time and eliminating errors.
If you want to run a successful and effortless sale using konigle on your shopify store, please read the complete guide here.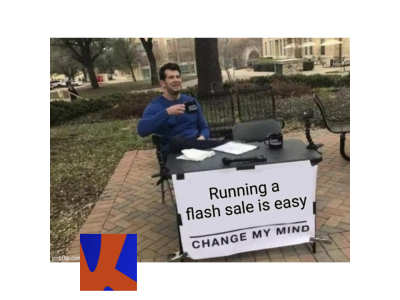 Below are some of the pros and cons of running any flash sale on your online store.
Benefits of a Flash Sale
Boost brand visibility
Increase revenue, we estimated an ~14% increase in revenue during a flash sale.

Create FOMO and sell more 

Sell excess inventory

Attract new customers

Bulk orders reduce the cost
Cons of a Flash Sale
Shipping delays.
Website downtime.
Inventory issues

Lower profit margins.

Danger of attracting discount hunters 

Risk of not being able to change back prices in time and losing out on  profit margins.
Flash sale strategy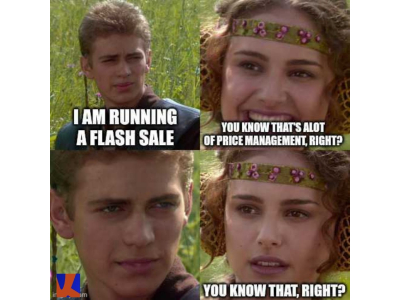 Before starting a flash sale you understand the below flash sale ideas and strategies that help you to increase sales during the flash sale period. Carefully planned flash sales to market in all ways.
Store-wide Flash Sale is the best way to run flash sales across your online store within minutes.
Decide the goal of your flash sale
Keep everything simple and flexible

Make it for a short duration

Pick the right inventory for sale

Target right audience

Offer free shipping

Promote sales on social media

Prepare strategy in advance