What is JIT?
JIT stands for Just-in-time and It helps to reduce inventory holding costs and time, and increase the turnover of the store. With the help of just in time method, you did not need to store large amounts of merchandise inventory or materials, you just needed or can store much smaller rotating stock.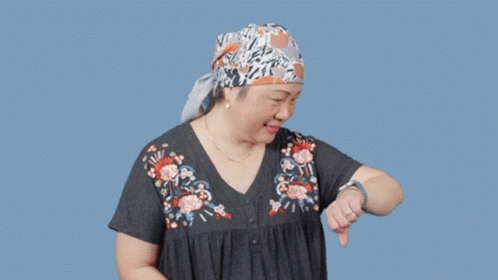 JIT is a workflow technique aimed at reducing flow times within the supply chain, as well as response times from suppliers, stores, and customers.
When you order such items then the main intention of this stock is to be used immediately upon arrival and will spend as little time in your storage area. This method is best used for stores that have shorter demands.
It is often used by the food industry, technology manufacturers, and book publishers. These industries need to make items quickly to keep up with trends and avoid excess products when that trend and demand fall.
Konigle's Shopify Dead Stock Prevention Tool helps you to automatically prevent dead stock prevention on shopify stores.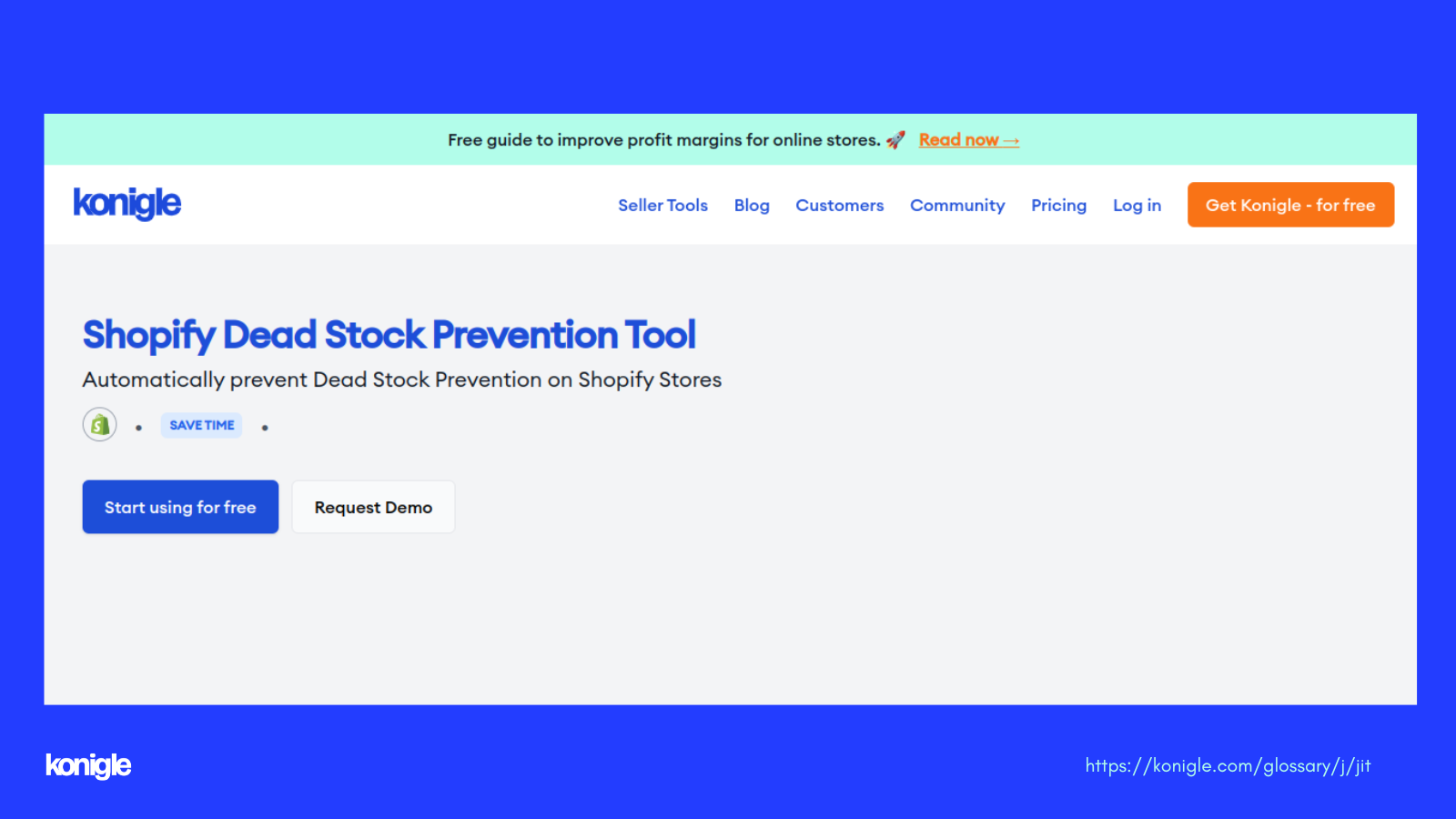 Benefits of JIT
If you sell your product in a retail or an online store then need to know the benefit of JIT for business.
Manufacturing: Just in time helps in reducing inventory and labor costs. It increased the production of goods and Improvements in product quality.
Konigle's smart inventory management for shopify stores helps you to manage inventory, save time and increase profits.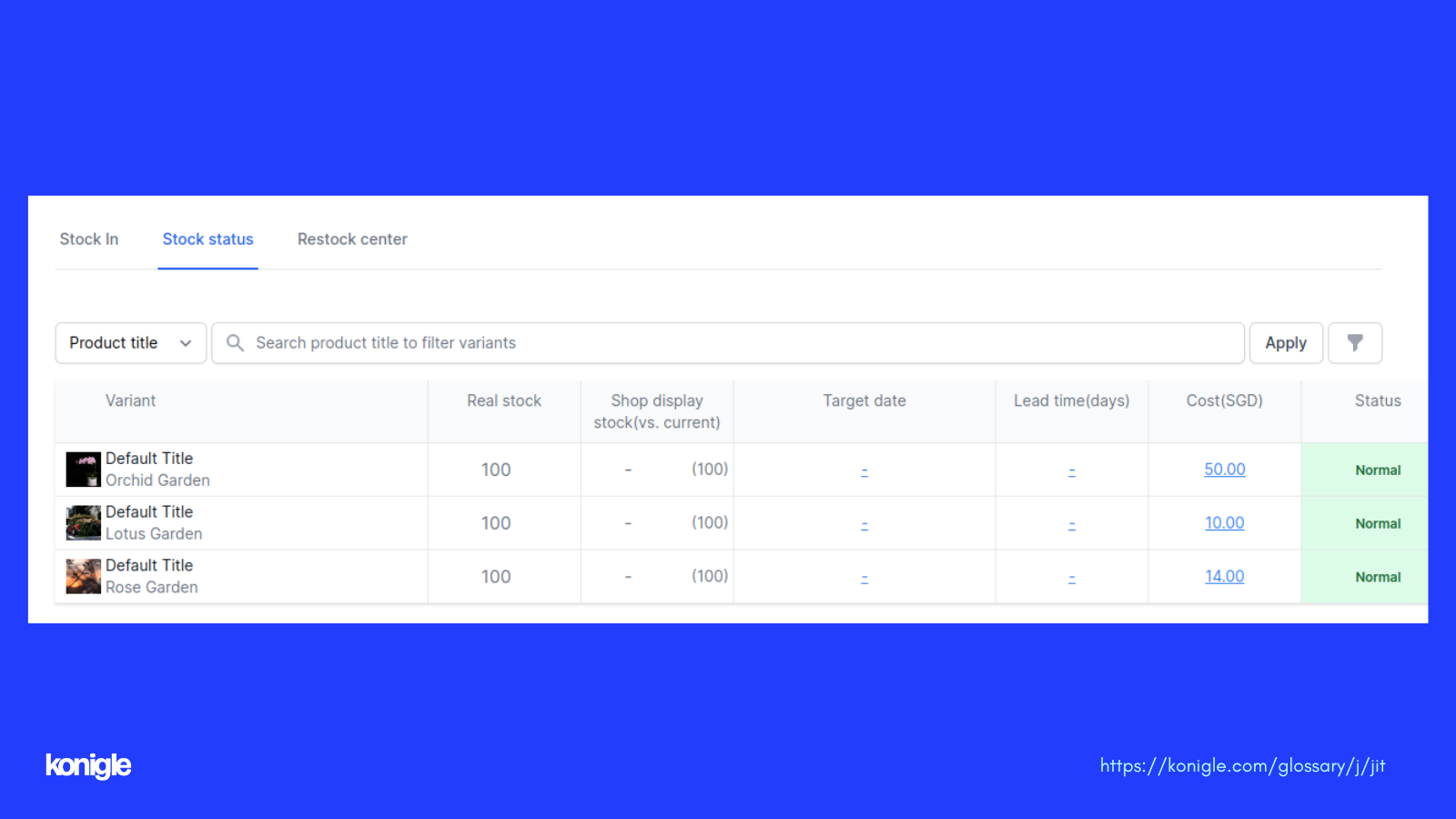 Supply: For suppliers, JIT reduces the space that they needed to operate and reduces WIP (work in process).
Store: It helps in the reduction of throughput time also reduces standard hours and Increases the number of shipments for your e-commerce store.
How does just-in-time work?
The process of just in time is very simple:
1. Customer place an order on your eCommerce store.
2. After receiving the order, the store owner or manufacturer orders the material/ product.
3. After the supplier receives the order, delivered the required material to the store owner.
4. After receiving a product or material from the supplier, Assemble the product.
5. Then fulfilled the order of the customer
6. Customer received the final product
Advantages of JIT
Reduce defective product loss
Increase Inventory Turnover

Minimize raw materials for storage

Faster product turnaround

Smoother production flow

Shorter production runs

Lower holding costs

Reduce labor costs

Reduce Work-in-Progress (WIP)

Disadvantages of JIT
Supply chain disturbance
Missed unexpected orders

If Costs rise of the parts, profit margins drop

Stock-outs disturb orders

Time Pressure to complete order