What is m-commerce?
As you know, m-commerce stands for mobile commerce and involves using a mobile device (wireless medium) to conduct commercial transactions, including the shopping and sale of products.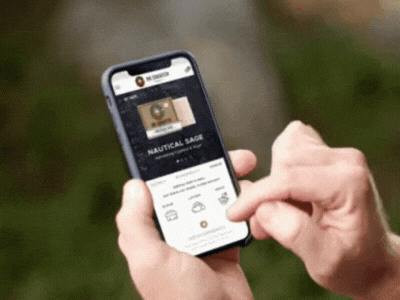 As a form of e-commerce, m-commerce creates shoppers to make online purchases without needing to use a desktop (PC). With the help of m-commerce, shoppers can purchase anywhere provided there's a wireless internet provider available in that area.
Mostly is expected that the majority of orders will be made using mobile devices and in the coming few years it will be a boom. So, many online e-commerce businesses have already moved to the smartphone platform to boost their revenues and generate more sales.
As you know, many shoppers use mobile phones to purchase products but over 65% of shoppers abandon carts and over 70% leave their phone numbers.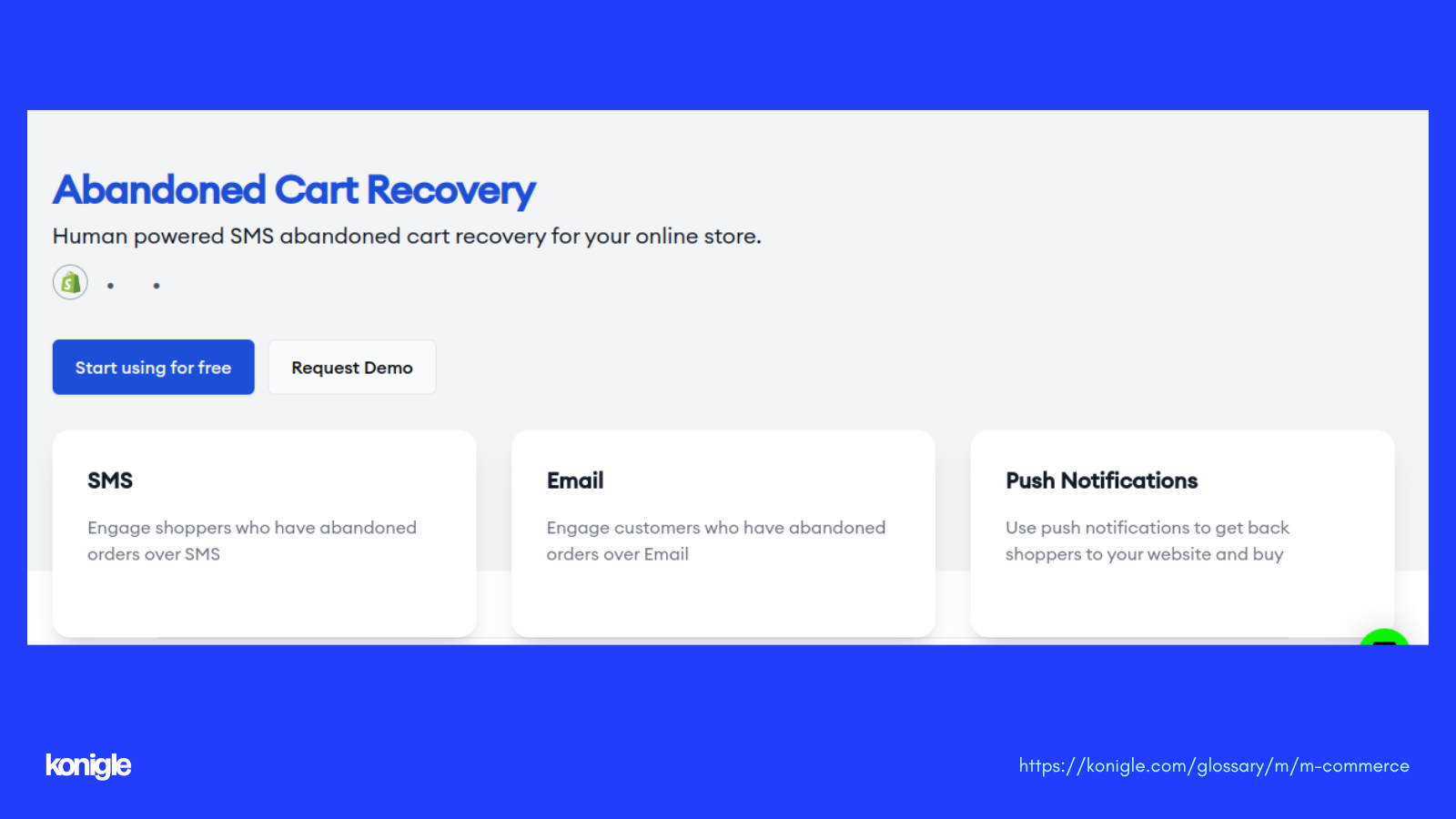 Konigle's helps you with Abandoned Cart Recovery simply, our human agents engage shoppers who have abandoned carts on your store, by chatting with them over SMS.
What are the features of m-commerce?
1. Browsing and buying:
Similar to e-commerce shopping on a desktop, this source of m-commerce involves the shoppers browsing apps, clicking around the website through mobile, and making a purchase. Mostly, Nowadays this typically happened via particular apps or websites, but can also take place as a social media purchase on different platforms.
2. Convenience:
Many of the orders that take place on smartphones aren't just retail-related, and m-commerce is not restricted to e-commerce shopping. These orders include buying online food or delivery of some glossary items etc.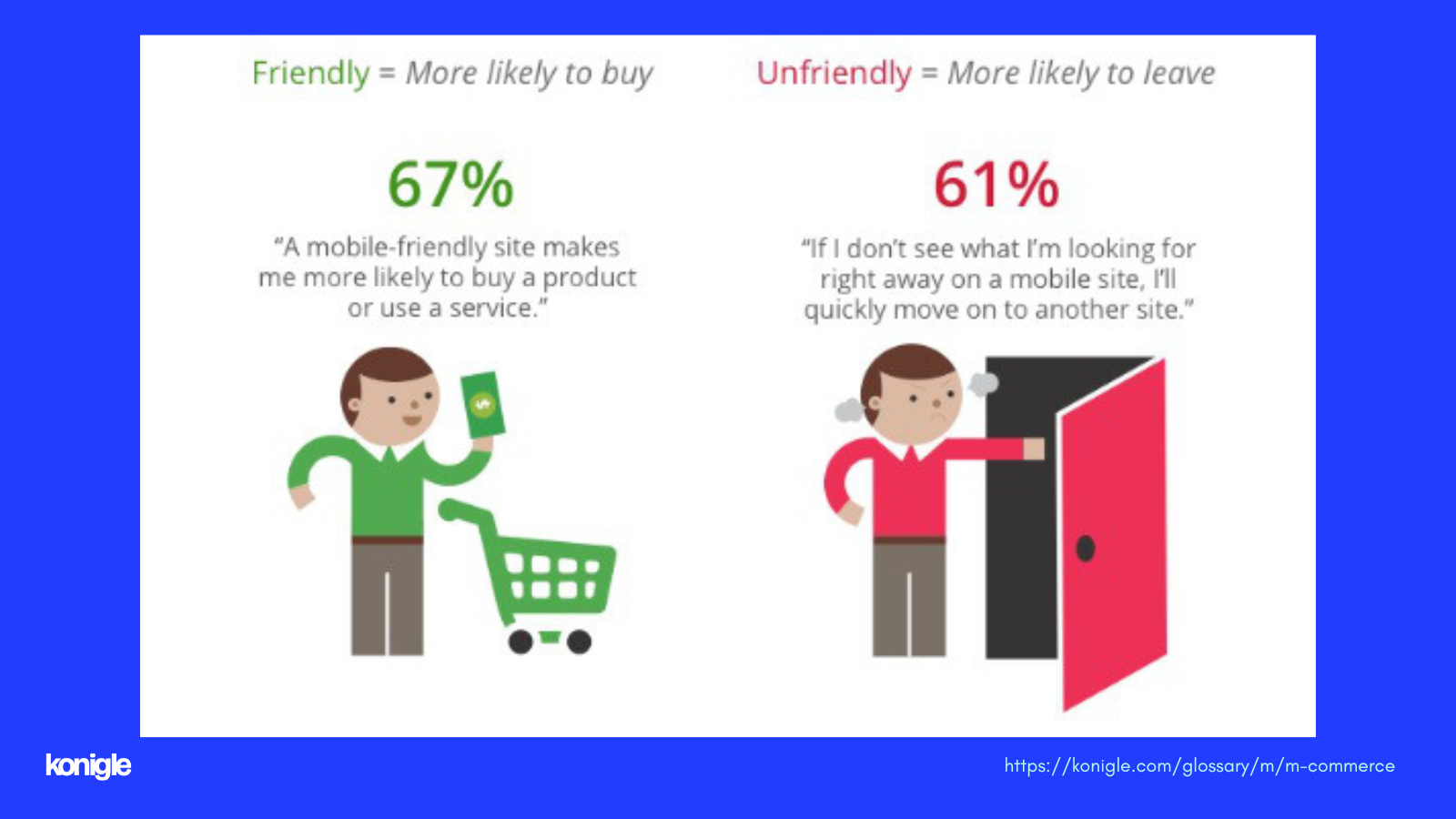 3. M-commerce payments:
There are many ways to actually done an m-commerce purchase, and many times digital app wallets are growing in use for this. This purchase can be done with a single click or by putting in a pin.
What are the types of m-commerce?
Mobile Shopping: This type of deal makes online purchases like looking for Groceries, Daily essentials, and electronics.
Mobile delivery: This type of m-commerce with services related to ordering things.
Mobile Payments: This type mainly focuses on making payment transactions through apps.
Mobile P to P: This type involves sending money from one consumer to another, be it for purchasing a product or sending it to someone in need.
What are the advantages of m-commerce?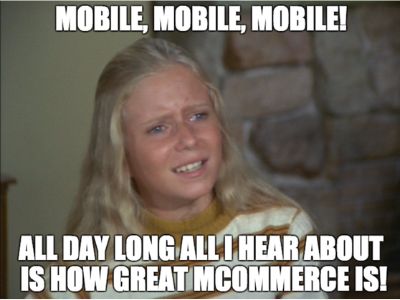 Provide a better user experience.
It provides flexibility and an easy-to-use platform to conduct online transactions.

Increases the number of shoppers' retention by being easily accessible to them.

M-commerce has a very broad reach to customers.

M-commerce also helps eCommerce stores target customers according to their location and the type of device they use.

Convenient for shoppers to compare the pricing, and product reviews.

The costs of the store were also reduced.

M-commerce allows e-commerce businesses to reach shoppers at the right time, rather than every time.

What are the disadvantages of mobile commerce?

Existing technology to set up an m-commerce little expensive.
Mobile payment is still not available across many places in the world.

Sometimes there is the issue of security.

The possibility of a data leak.