Connect Xero and Shopee
The simplest way to connect your Shopee store and Xero. Within a few clicks export shopee store sales to Xero for reconciling and accounting. Schedule automated exports to Xero and your accountant.
Powerful filters
Every accounting need varies, use powerful filters to customise your exports
No limits
No order limits
Scheduled Exports
Schedule data exports to your accountant
Shopee Xero Shortcut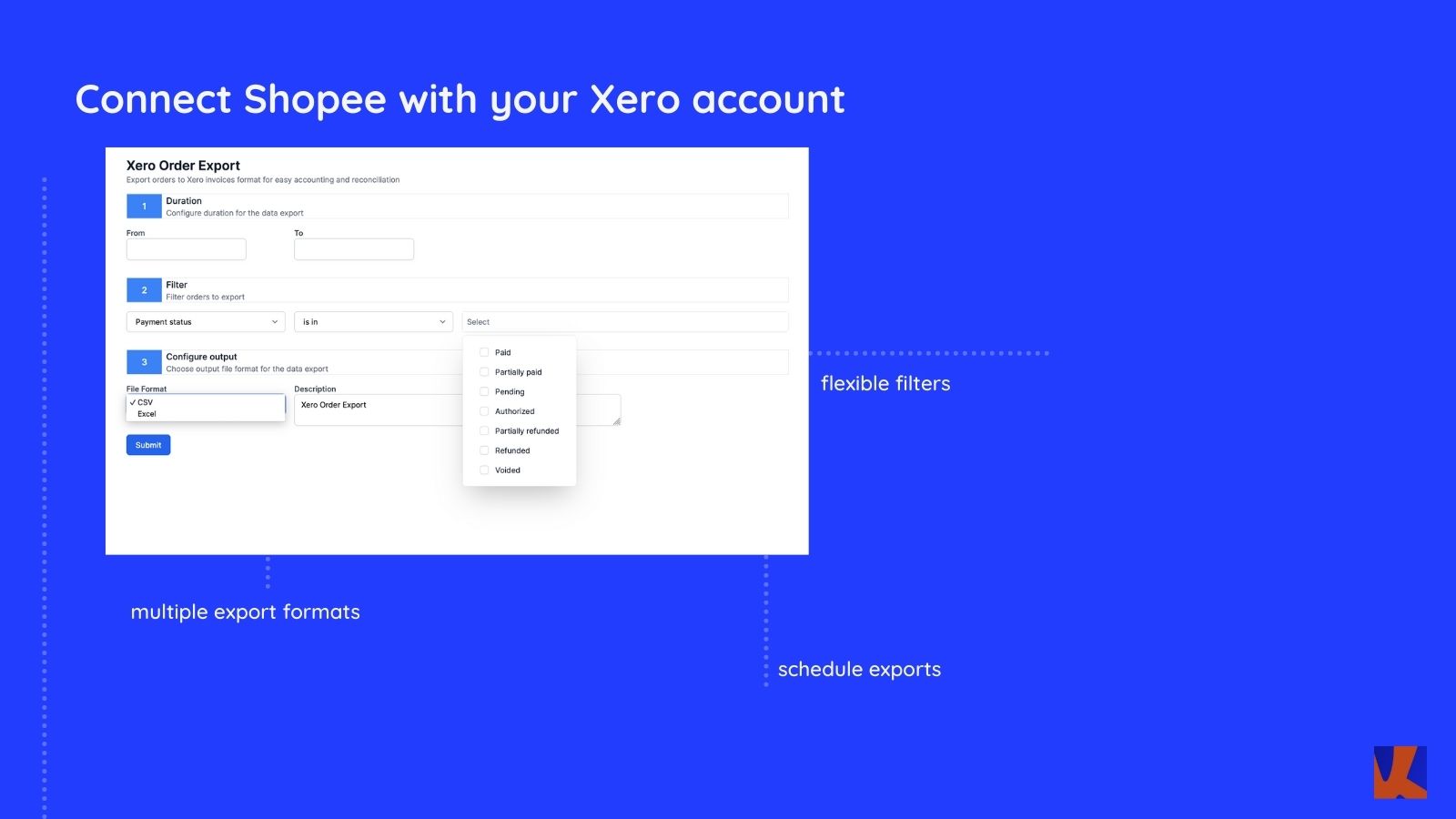 No complicated accounting mess. What you really need is a customised export of orders that reaches your accountant at a scheduled interval. The Shopee Xero Shortcut helps you do just that in minutes. No more syncing mess. Flexible yet powerful. Start saving time now.
Sign up here.