Competitor Price Tracking
Improve your profit margins by tracking your competitor prices with ease.
Track Competitor Prices
Automatically track competitor prices multiple times a day
Get Alerts
Get alerts when you are over priced or under priced
Find competitors
Search for competitor products on marketplaces with ease.
About Competitor Price Monitoring & Tracking
One of the most important aspects of running an e-commerce store is to be price competitive. Consumers search products before buying and knowing how your competitors are pricing your products is vital to improve profit margins and grow sales.
Konigle's competitor price tracking makes it super easy to track your competitor price movements in a reliable and efficient way helping you price your product optimised for profits.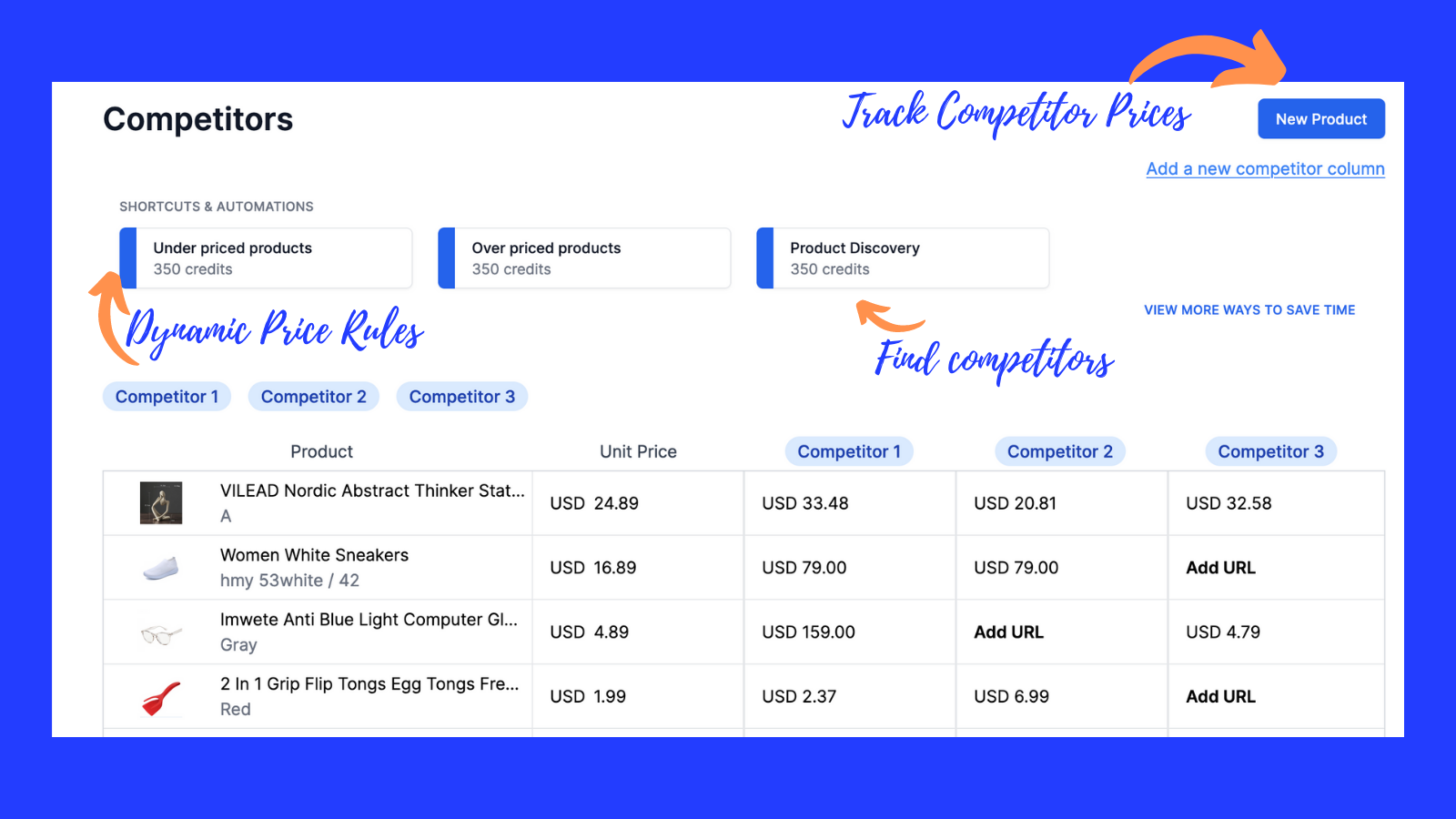 Automatic Price Checking
Once you map your products and competitors, Konigle will check for price changes of your competitors multiple times a day and alert you if you are overpriced or underpriced
Find Competitor Products
Search for competitor products with keywords Competitor Product Finder and start tracking them after reviewing.
Dynamic Pricing
Set rules to automate price changes or use the Konigle Price Editorto quickly update prices after reviewing.
Monitor Stock levels
Track stock levels of competitors and automatically update prices when competitor goes out of stock.
MAP Monitoring
Monitor your resellers for MAP violations and maintain your pricing image.
Update products in bulk
Quickly update over priced or underpriced products in bulk.
Implement Charm Pricing (99 pricing)
Implement charm pricing with a click, by rounding off the price to the nearest .99 cents
Sign up here.