Meet James, shopee seller in Singapore making a six figure income
Jatin Khosla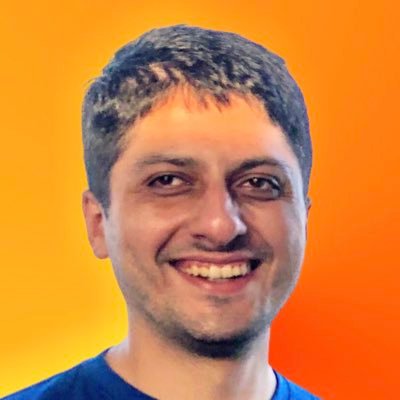 The story of James, a shopee seller in Singapore who is now running a six figure income Shopee store in under a year. The secrets to his success : Hard work, data backed decisions and Konigle. Read on !
Shopee has been a boon for entrepreneurs in South East Asia, and James is one such shopee seller, I like to call more appropriately as a Shopee Entrepreneur. He has in less than a year set up a successful, growing profitable shopee store. In fact, he is scaling and recently moved to a bigger warehouse.
He also happens to be the first shopee seller on Konigle and a huge Konigle fan. Let's talk to him about his Shopee journey and how Konigle helps him every day.
Me : Hey James, good to see you, I never tire of hearing your story and how you've built a growing profitable shopee store in under a year, we are big fans, so what's the origin story ? How did you get started on Shopee ?
James : I love deals and love online websites as a way to find discounts. As a parent keeping young kids entertained with toys becomes quite expensive as they get bored and the costs add up. This made me find even cheaper deals.
Then it struck me, why not just find good products to sell on Shopee and I took the plunge around a year ago.
Me: Being a Shopee Seller is hard work, can you share what your day to day looks like, or even better, how that has changed after Konigle ?
James: Yes its hard work. As a solopreneur, my day starts and ends with packing and shipping orders. I spend a lot of time tracking competitors, finding new products to sell, finding suppliers, managing stock , running marketing all while raising young kids. I have no time to really work on the business, as I am doing lot of operational stuff. But as you grow, especially as a self funded business, I do not have the luxury to hire a lot of good staff to scale for operational roles.
That's when I started looking for tools, that can help me with boring and repititive stuff. I have read and seen first hand how smart automation helps in bigger tech companies. When a friend recommended Konigle, I tried it out and to be honest, I cannot imagine going back and working without Konigle. I think every shopee seller looking to grow, should use Konigle. Its a powerful tool and really pays for itself.
Me : Let's just pause at that, can you point specific aspects of how Konigle is helping you in day to day ?
James: Quite a few. The pricing tools, make it so easy to run promotions that do not expire, saving me so many lost sales, rule based life cycle markdowns, auto boosting.
Konigle really understands inventory management. Its so seemless and intelligent, the alerts on stock levels, maintaining inventory levels on my store, creating a purchase order within minutes.
Its quite cool to be honest.
And the best features are the product discovery and tracking features, this is a game changer, this makes it so easy for me to estimate demand, I have easily saved 10-15 hours a month just using this feature and its much smarter too.
James : Can I speak about the private beta features that I am testing ?
Me : Yes sure..
James: So, the Keywords tool is such an amazing tool for e-commmerce and marketplace sellers. I can not only track competitors, but also estimate product demand using keywords in real time. I use this to decide my ad bids, optimise my listings for seo and so much.
Me : We have been really impressed by how data driven you are in running your Shopee store, We have seen so many big companies struggle to be data driven, and data just ends up being a buzzword, can you share a bit more on how you are practically using data for your business ops?
James: As I mentioned above the reason I have been able to scale my business to 6 figures in under a year is that I have used data to find winning products and put in a lot of hard work to provide an amazing seller experience, and a lot of the data research that I do is where Konigle helps me. Thank you.
Me: Let's go a bit deeper into product discovery and research, which is so important to be successful in a marketplace like Shopee, how do you find winning products to sell on Shopee ?
James: I try to estimate the demand for products that are doing well and figure out a good price to sell them at. Before Konigle , I would do all of this manually, finding products and tracking their trends on excel. With Konigle I now can do all of this automatically, it saves so much of my time and the research is also better. Its game changing.
Me: Let's talk about product bumping, do you think it really works, your experience around it ?
James: In my experience product bumping works. You need to focus on a few products and bump them for 7 days or more to start seeing results.
Me: Let's do a quick NPS Survey for Konigle with you ? On a scale of 1 to 10, 10 being higher how likely are you to recommend Konigle to a Shopee Seller ?
James: I would say a 10, and I understand some shopee sellers like to do things traditionally or are doing this as a side gig. But if you're really serious about making it big as a Shopee Seller I would highly recommend it to every shopee seller.
Me: I remember you once said, that you would be surprised if a Shopee Seller does not want to use Konigle, although music to my ears, why is it that you're such a big fan of Konigle ?
James: You guys get it. You have features that are useful, no fancy stuff. Konigle keeps getting better every week, everytime I log into Konigle I spend more and more time inside Konigle. Its fantastic, saves me so much time and you listen to feedback.
I am a fan. Don't stop making Konigle better.
Me: Thanks James, for your time. I am so honored to have you as our user. More power to you and all Shopee Entrepreneurs. We hope to serve all of you.
James: Thanks
Want to receive e-commerce tips and tricks?
Sign up for our newsletter to stay up to date.
Get e-commerce tips and tricks
Subscribe to Konigle newsletter
We care about the protection of your data. Read our Privacy Policy.