GoJek and Tokopedia
Jatin Khosla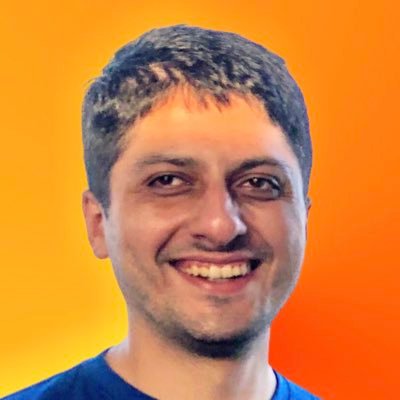 A merger over with over $20 billion, GoTo is now combining the best of both startups to provide amazing services and convenience to businesses and consumers across Indonesia and South East Asia.
After many months of negotiations, Gojek and Tokopedia have finally merged to form one big company. Both businesses have seen incredible growth, and provided a strong number of services in ecommerce, transportation, and payments. The new resultant merged company: GoTo, will connect over 11 million merchant partners to 100 million users across Indonesia and SouthEast Asia.
Some argue that the merger is a scaled-up version of other Internet businesses that merged not only for synergistic benefits but so businesses with similar investors do not cannibalize each others' businesses.
What is Gojek?
Gojek provides a ride-hailing SuperApp that started in Indonesia, but now has expanded overseas into Thailand, Vietnam, and Singapore, competing with other SuperApps in those respective countries.
What is Tokopedia?
Tokopedia is best known for it's massive Marketplace business, but later also grew to provide a SuperApp of its own. Acquiring a number of startups in the fintech space, it later entered the financial services sector as a new avenue of growth.
What is the meaning of Tokopedia ? Tokopedia is a combination of, Toko - Indonesian for shop and pedia from encyclopedia
What services does GoTo now cover?
Here is a breakdown of all the things you can do with either app. The line items in Bold are services unique to that business.
Gojek

Topokedia

Food/Groceries Delivery

Food/Groceries Delivery

B2C Marketplace

B2C / C2C Marketplace

Point of Sales (GoBiz)

Point Of Sales

Courier Services (GoSend)

Logistics & Fulfillment

Ride Hailing

Bridal Marketplace

B2B Marketplace (GoFresh)

Traditional Marketplace (Mitra Tokopedia)

Map Services (GoTransit)

Fintech & Investment Services

House Care Services

Loans & Capital Services

Digital Wallet (GoPay)

Digital Wallet (Ovo)

Bill Payments

Bill Payment Services

Insurance

Sharia-Compliant Platform (Tokopedia Salam)

Activity & Class Booking (e.g. GoFitness)
What will the GoTo Merger likely mean for small businesses?
Rather than needing to choose between two superapp providers, GoTo can truly become an end-to-end solution for businesses to run an ecommerce business, F&B business, or any simple small business.
Starting a Business
Quickly and cheaply creating a digital presence and finding customers.
Finding Business Partners via the B2B marketplace platform
Access to capital and business loans
Daily Operations
Accepting payments both traditionally and digitally
Fulfillment of both goods and services. Combined, GoTo's logistics & Delivery network will be able to help you fulfill almost anything across Indonesia
Using Fintech services to manage business cash flow
Growing your Business
Big and Small brands can find each other, and create new collaboration opportunities together
Quickly Branch into new, different businesses with the same platform
Scalable financing solutions to assist business expansion.
What will GoTo likely bring to small businesses beyond Indonesia?
The following information is not confirmed, but a likely possibility due to the growth direction and nature of both Gojek and Tokopedia:
International expansion, export opportunities. Tap into Vietnam, Singapore, Thailand and other markets as GoTo expands regionally.
Allow international MSMEs to do business better with Indonesian businesses, or expand into Indonesia itself. GoTo could speed up the onboarding process of businesses across SEA.
International Investment opportunities for MSMEs. Since both companies have already been venturing into fintech services, GoTo can create a fantastic platform to match investors and businesses.
Want to receive e-commerce tips and tricks?
Sign up for our newsletter to stay up to date.
Get e-commerce tips and tricks
Subscribe to Konigle newsletter
We care about the protection of your data. Read our Privacy Policy.