Usa AutoDS con Shopify en peso colombiano
Updated on 30 Sep, 2021 | 7 min read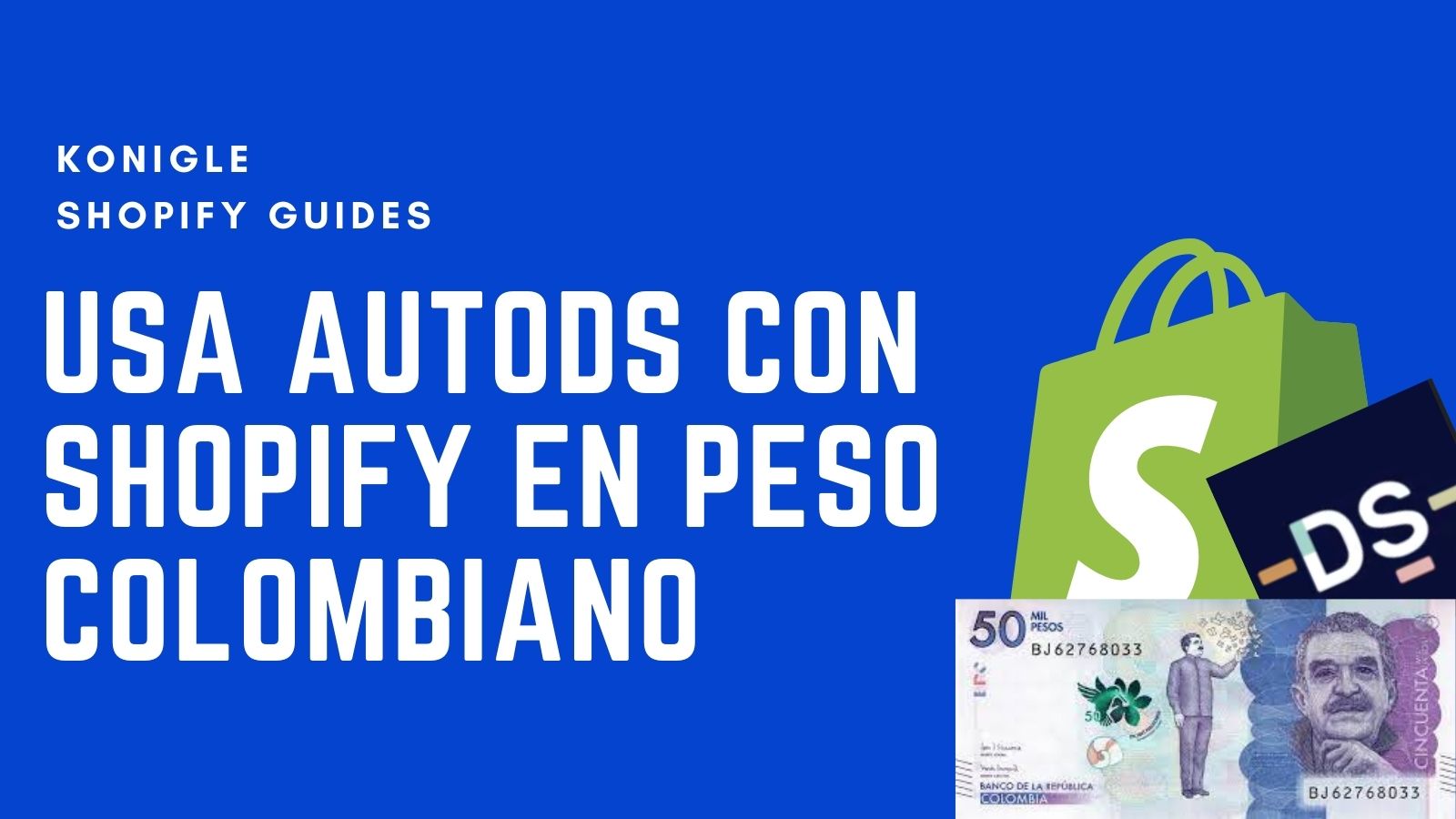 AutoDS no funciona con Peso colombiano en Shopify, en esta guía te mostramos cómo puedes usar Konigle para usar AutoDS en COP
Introducción
AutoDS es un excelente servicio de envío directo. Tiene una gran integración con Shopify. Pero el problema con AutoDS es que no se puede usar con peso colombiano. Esto hace que sea muy difícil para los dropshippers en Colombia usar AutoDS como su servicio de dropshipping.

Para ayudar a las tiendas de envío directo que usan Shopify y AutoDS en Colombia, Konigle puede ayudarlo a establecer precios adecuados en COP.
Aquí están los pasos
1. Instale la aplicación Konigle en su tienda desde la tienda de aplicaciones de Shopify.
2. Habilite la función de bloqueo de precios para evitar que cambien los precios de los productos.
3. Vaya al editor de precios y seleccione todos los productos activos y multiplique los precios de todos los productos por 3970 x el precio de venta actual.
4. Establezca la comparación a los precios de todos los productos activos a 1 x el precio de venta actual.
5. Para agregar nuevos productos, sincronice siempre los productos con su tienda Shopify como borrador de AutoDS.
6. Luego, cuando haga que los productos estén activos, seleccione todos los productos preliminares y multiplíquelos por 3970x el precio de venta actual y habilite la activación de los productos cuando esté confirmando la actualización del precio al por mayor.
7. Ahora elija su comparación a precio múltiple para todos los productos activos.

Si usa AutoDS y Shopify en Colombia y desea administrar sus precios, instale Konigle ahora here.
Work on your business
Not in your business
100+ automations and shortcuts to help you save time, reduce errors and make more money online.
Sign up for demo