Bulk discounts or Volume Discount Pricing means to offer discounts for bulk purchases. It's beneficial for both the seller and the buyers as sellers are able to use this strategy in lowering their costs in maintaining inventory and buyers are incentivized through discount pricing encouraging them to buy in larger quantities. Overall, it also increases sellers Average Order Value. 
This is typically offered by wholesale stores wherein a discount is offered once a threshold or a minimum number of items in an order is met.
For example, a 5% discount is offered when a customer buys 15 pieces of an item.
Most sellers in the popular selling platform, Aliexpress, offer this kind of volume discount. Here's an example from a store: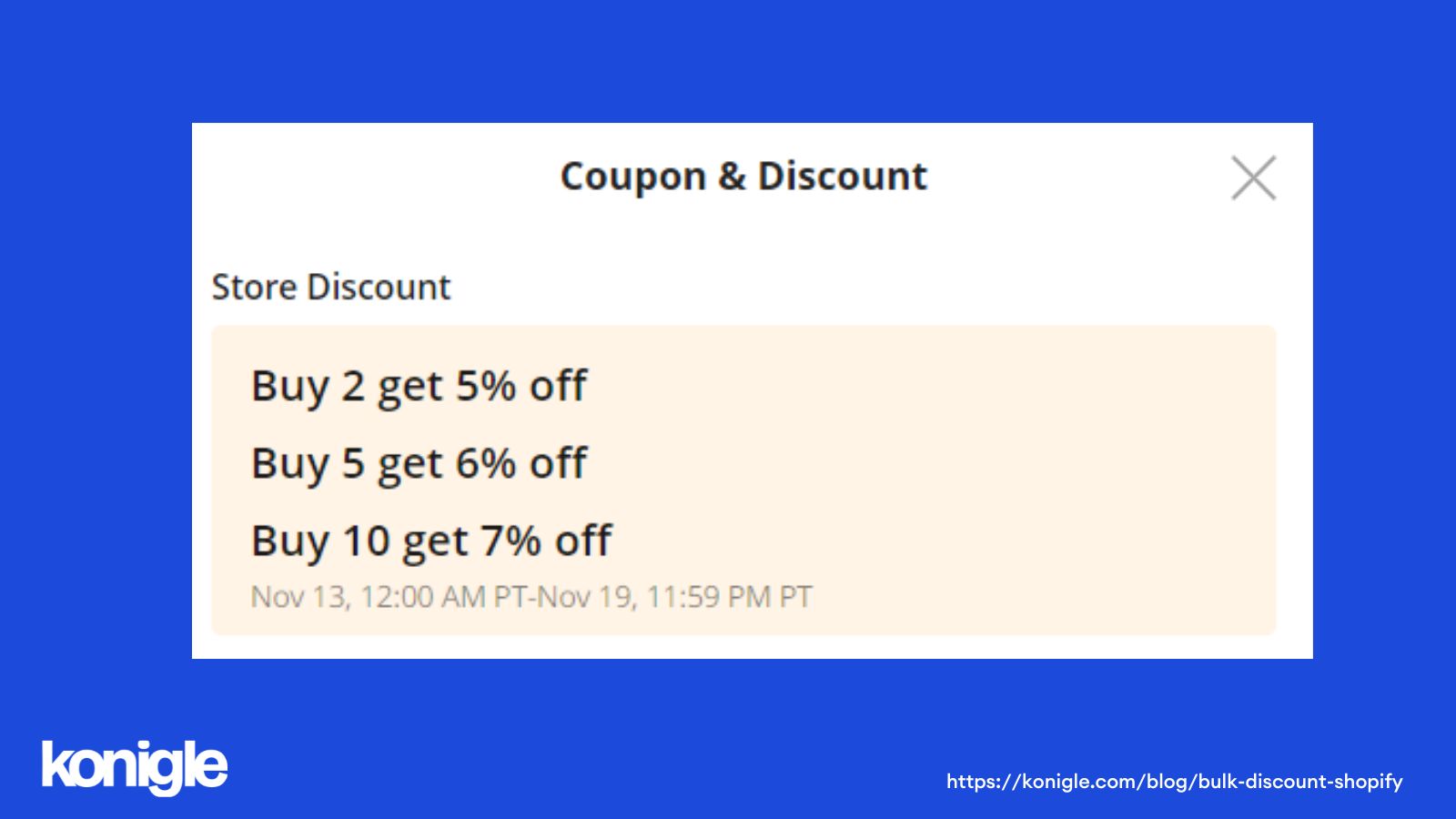 Customers enjoy a greater discount if they reach a certain tier. The more products they purchase, the greater discount is applied.
20-25 pcs. - 10% discount
In this type of volume pricing, a specific discount percentage is offered for every package of units. Sellers then can offer 5% for every 10 units purchased and 10% discount for every 25 units and so on.
This tactic encourages the customer to buy more to get the most discount per package. Instead of initially just planning to buy 20 units of an item, this can surely push them to go for 25 for a higher discount.
Key Takeaways
"Getting more for less" is usually sweet music to bargain hunters. Volume pricing revolves around enticing customers for discounts. After all, we all find ourselves purchasing something, may it be a service or a product, and most of the time, you would agree that buying at discounts makes the experience more rewarding.
If your products has high customer value, then this would surely be a deal that they wouldn't want to miss.
Looking to offer special prices for your customers apart from these tactics? Konigle offers a way to set different pricing on your Shopify store based on your own rules to reward your loyal and VIP customers.
With Customer Based Pricing, you can set a specific discount such as when your selected customers log in and browse through, they'll be enjoying greater discounts compared to regular store visitors.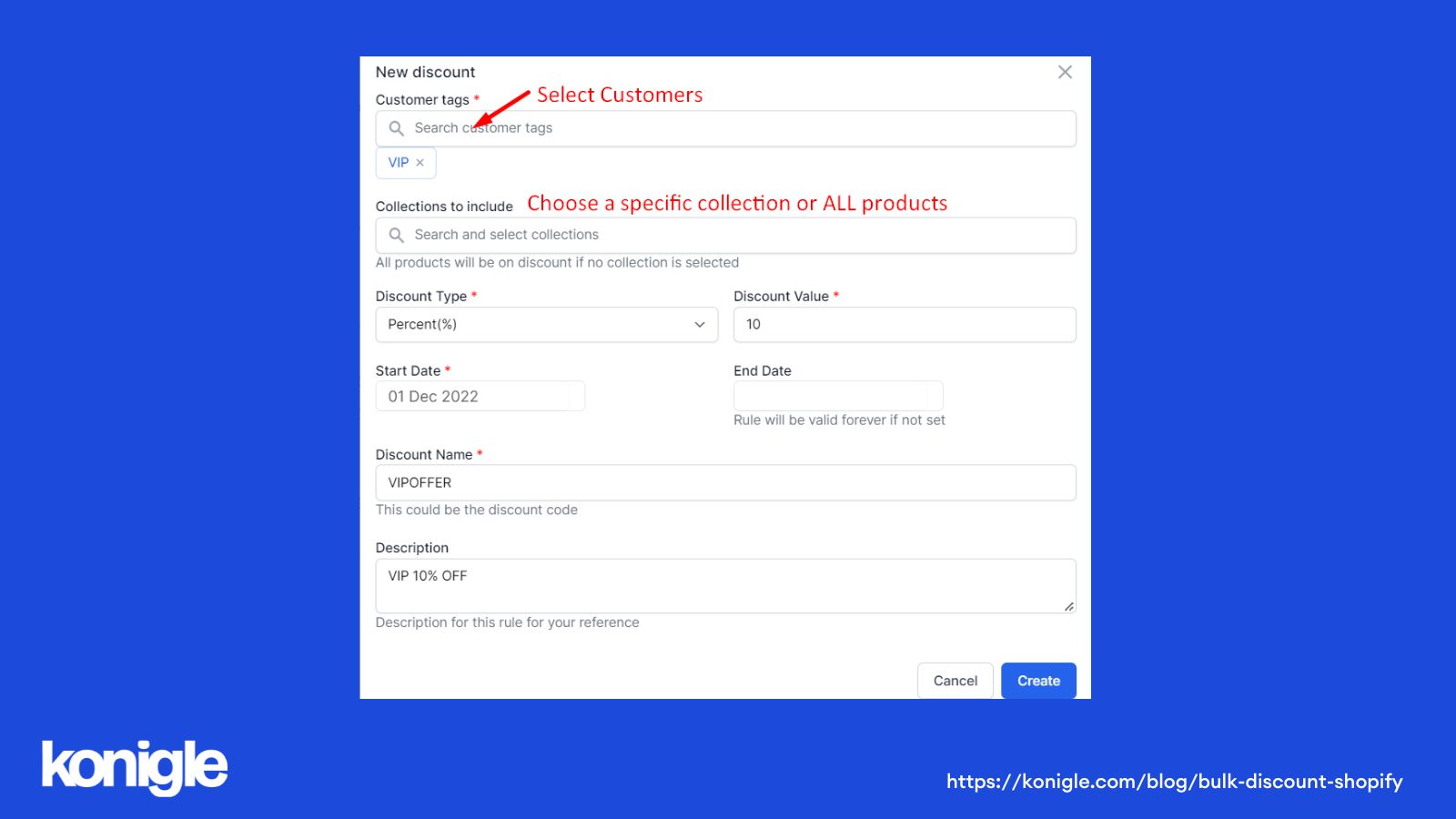 With the tool's flexibility, you can even offer special rates only for specific collections in your store.
  Konigle is a collection of tools to help you SAVE TIME and increase PROFIT MARGIN. Install the app today and let us know how we can further help with your seller journey.