What is Ahrefs?
Ahrefs is a powerful SEO tool that is designed to help website owners improve their online presence. With Ahrefs, you can perform a variety of tasks such as competitor analysis, keyword research, and content optimization.
Ahrefs also allows you to track your online store performance over time and identify any areas that may need improvement. This can include tracking backlinks, monitoring keyword rankings, and analyzing website traffic data.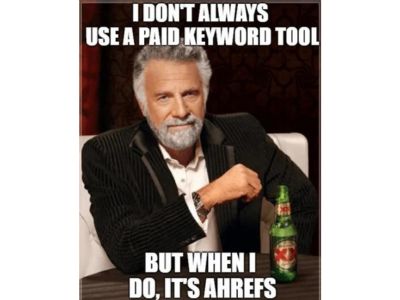 Overall, It's an essential tool for any online store owner who wants to stay ahead of the competition and improve their online visibility for customers. Whether you are a small business owner or a large corporation, Ahrefs has the tools and features you need to succeed in today's digital industry.
What are Ahrefs used for?
Ahrefs is mainly used in the field of search engine optimization (SEO). It is designed to help website owners to track their website's performance in search engine results pages (SERPs).
Ahrefs allows you to analyze your online store backlink profile, identify link-building opportunities, and track rankings for specific keywords.
It also provides you with insights into your competitors' backlink profiles and keyword rankings, allowing you to identify areas where you can improve your online store.
You can also use konigle's keyword research tool for your online store. Konigle's keyword research tool is a powerful tool that can help you in many ways. This tool automatically provides trending keywords for Shopee, along with information on ads, product prices, views, and stock levels. The tool is designed to help users find profitable keywords to bid on and expand their niche.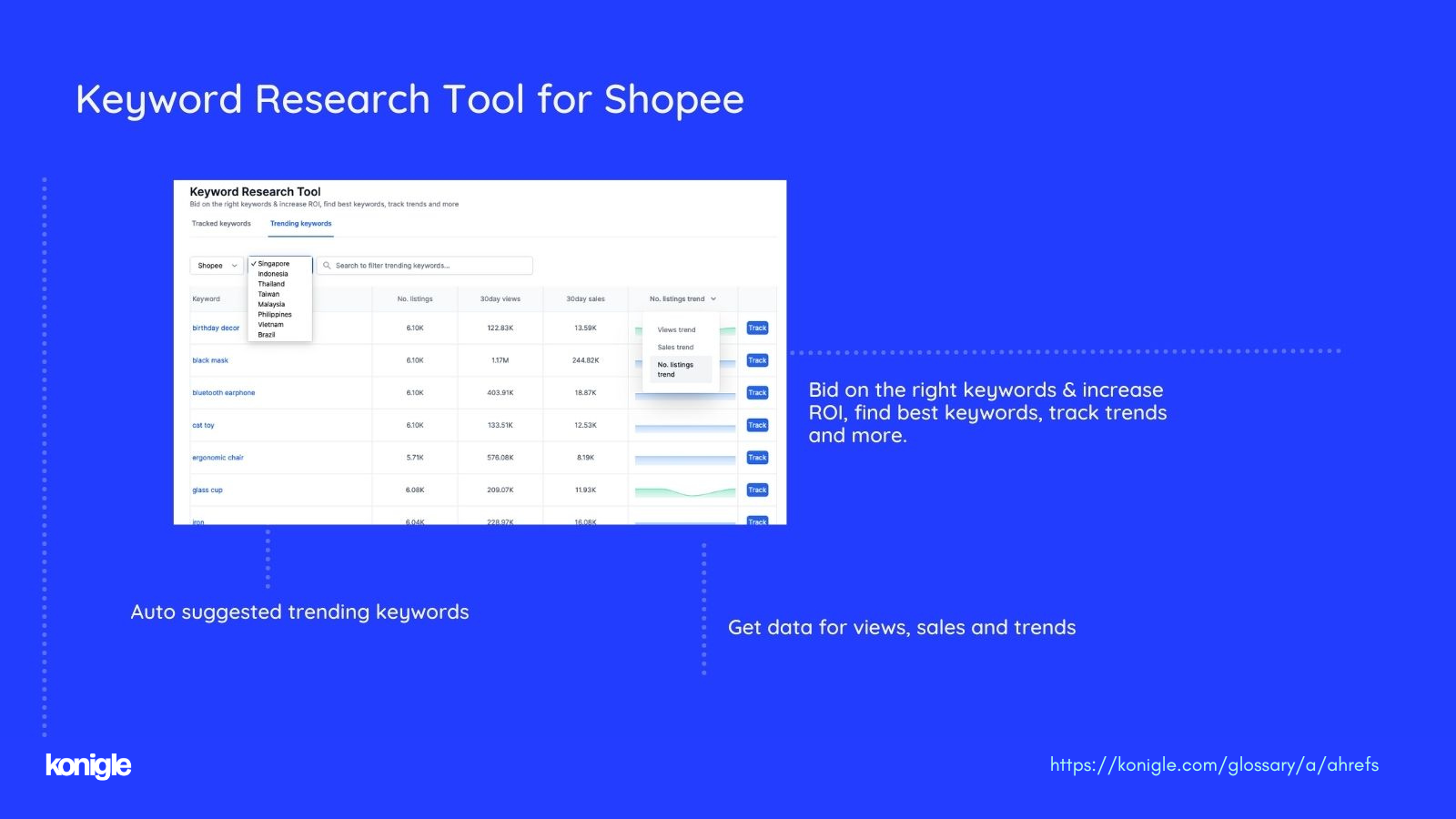 What is the difference between Semrush and Ahrefs?
When it comes to understanding the differences between Semrush and Ahrefs, it's important to note that both tools can be incredibly helpful for your online store. While they may share certain similarities, such as the ability to provide keyword research and backlink analysis, there are also some key differences between the two.
For instance, Semrush offers a wider range of tools that can be used for SEO, including social media management and content marketing. This makes it a great choice for businesses that want to take a more comprehensive approach to their online strategy.
On the other hand, Ahrefs is generally considered to be the more impactful tool when it comes to backlink analysis. With its extensive index of backlinks, it can provide a wealth of information about a website's link profile, including the quality of the links and the domains from which they come.
So, while both Semrush and Ahrefs are valuable tools, the choice between them will ultimately depend on your specific needs as your online store SEO. It's important to carefully evaluate the features and capabilities of each tool to determine which one will be the best fit for your store.
What are the advantages of using Ahrefs?
There are several advantages to using Ahrefs. For starters, it is an all-in-one SEO tool that provides a comprehensive analysis of your website's search engine optimization. As you know, this includes keyword research, site audits, backlink analysis, and more.
Ahrefs offers a vast database of keywords and backlinks that can be used to gain insights into your competitors' strategies.
It provides a variety of helpful features such as rank tracking, content analysis, and site explorer, which allow you to track your progress over time and make strategic decisions based on data-driven insights.
Finally, Ahrefs also provides exceptional customer support to ensure that you are getting the most out of the tool and achieving your SEO goals.